Do you have a sexual fantasy you can't stop thinking about? Does it fuel your masturbation fun? Is it what you think about when you pull out your favorite sex toy? Do you think you'll ever get to explore it with your partner?
For too many people, the answer to the last one is, "Probably not." Thanks to a lack of good sex education and a fear of rejection, most of us don't know how to take fantasy and turn it into reality. That's why we turned to the experts. Here's what they had to say.
It May Be Harder for Established Relationships
It's easier to think that confiding your sexual fantasies with a new partner might be more difficult than with a long-term partner. Not so fast, says sexual wellness advocate Fiona Gilbert. "When you are in a new relationship, you are still in that exploration phase "what turns you on?" "What do you like?" but as you get more established, you can fall into a comfortable space, so to then bring up a fantasy, it can be unnerving."
Just because it's harder, doesn't mean it's impossible. Gilbert suggests starting the conversation with something like "Hey, I have this fantasy and I would love you to be apart of it." Also, consider safety, and if necessary, get outside help. "If it is something specific and you want to plan it out, there are sex therapists and facilitators who can act as a third party so that everyone feels safe and not 'cornered'."
Use a Yes/No/Maybe List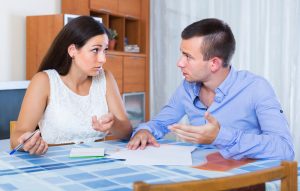 Blurting out a big sexual fantasy may be too intimidating. Instead, advises certified sex coach, Kristen Thomas, use a list and make it an activity to share together. Yes/No/Maybe lists are common for people exploring kinks, but you can find them on sites like Scarleteen, too.
"I have couples print off two copies, complete them separately, and then talk about it together," says Thomas. "They can choose to mark F for Fantasy. For some, they mark F because they see fantasy as the things that they are turned on by but don't think they can or should do them, or they are worried their partner may judge them if they say yes right off the bat. Others see it as something they want to do but have not had the opportunity to try. Go through these with your partner and ask for them to clarify which it is for them, and vice versa."
Seek Outside Help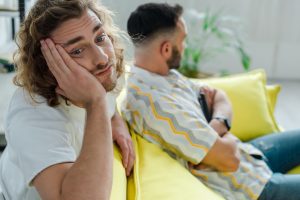 Dating coach and co-founder of Double Trust Dating, Jonathan Bennett, says it's more than okay to look for outside help in exploring and communicating sexual fantasies. "Nearly every type of sexual fantasy can be found acted out on adult websites and shared in forums or social media. Explore these sites and you can find new and practical ways to explore your fantasies with your partner. You also could share the sites with your partner to give them an idea of what you have in mind and spur their own creativity."
Thomas agrees, especially as most of us never received enough sex education to know how to talk about these things. "I often recommend reading romance novels. It's the largest genre of fiction, and there really is something for everyone. Romance writers are as diverse as we are, so no matter if you're heterosexual, LGBT, into kink, sci-fi, supernatural, or history, there's an author you may love. Reading fiction is good for your imagination, and when you're not sure what you like in bed, it can also spark fantasies into life."
Give Yourself Permission to Be Honest
We don't always know how to handle hearing or saying no. It can feel like a rejection of ourselves when it's not that at all, says Thomas, "Often, people are afraid to communicate what they want because they are afraid of the hard No, and we've been socialized that No equals "I don't love you." No in sexual situations can actually mean I'm scared, I've tried it before and failed/it hurt/my partner wasn't giving or caring, or I have trauma around this."
Bennett also points out that we don't always know what to think about our sexual fantasies which impact how we communicate them. "Many people have been conditioned to think their fantasies are weird or immoral. So they're reluctant to speak about them honestly. Even if you don't actually follow through with every specific fantasy, at least create an atmosphere where you can discuss them with each other without judgment."
Not All Fantasies are Meant to Be Experienced
"Esther Perel writes in Mating in Captivity about the shadow of the third," says Thomas. "The third can be many things. For instance, you fantasize about being worshipped by two men or having an orgy, but you're in a monogamous relationship and have no intention of changing that contract. How do you play with this in your mind? Is it what you think about when you masturbate or watch porn? Can you use dirty talk with your partner to imagine you're playing out that gang bang scene or fantasize how hot it would be to do that even if you never have any intention of doing so in real life? It's okay to let fantasies remain in your mind. Especially if those fantasies are not safe, sane, or consensual."
Conclusion
Confessing a sexual fantasy can feel like baring your soul. It may feel safer to keep it to yourself for now. Exploring your sexual desires on your own is a great start. When you're ready to talk to your partner, remember that you have more options than you realize — and they may have a few things to share with you, as well.
Have you talked to your partner about your deepest fantasies? If yes, how did it go. If not, why not? Comment below!