Vaginal fisting, the act of inserting a fist into the vagina, still has a level of stigma attached to it, especially since it almost never comes up in sex education classes or content. To many people, it's primarily associated with hardcore porn. Plenty of myths still circulate about it — including that fisting will permanently "stretch out" a vagina. And under U.S. law, fisting is actually considered "obscene!"
But fisting is an activity which plenty of people genuinely enjoy. It's time to bust a few myths, explain how to do it safely, and talk about sex toys and other products that can help you do it.
Why People Like Fisting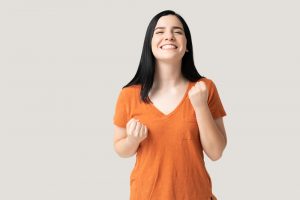 There are plenty of reasons why people enjoy fisting. For some, having a fist inserted in their body can put intense pressure on the g-spot or the a-spot (formally known as the anterior fornix erogenous zone). For others, the sense of fullness is the main appeal of fisting. The appeal of being fisted, for others, is the non-penetrative elements. Fisting requires patience and communication and can make people feel cared for by their partner, as well as feeling more intensely connected to their partner.
For fisting tops, it can be appealing as a service role, because you provide somebody with pleasure. For others, fisting gives them the opportunity to control the play or sensation. It also allows them to physically feel their partner's reactions in a way they can't when using a sex toy.
How to Fist Someone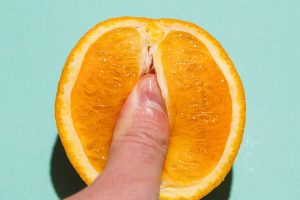 Fisting has been described as "intense fingering," and in a sense it is! To fist somebody, slowly layer your fingers inside their vagina, one at a time. When the time comes to add the thumb, taper your fingers by moving your hand into a "duckbill" shape. Your thumb should be in the center of your palm, with your index and pinky fingers starting to pull into the center as well.
Remember to use plenty of lube! And you may want to put some towels down on your sheets before you start to play!
You may not be able to insert your fist past the knuckles, especially the first time. That's completely fine, and insertion to or past the knuckles may never be possible for you or your partner. Remember, being unable to take a whole fist doesn't mean you or your partner have "failed" at fisting.
Move Slowly and Communicate
Once you've entered using this hand positioning, however far that might be, bring your fingers down around your thumb to form a traditional fist shape. Once you do this, there are so many things you can explore. You can use your fist to put pressure on the g-spot or a-spot. You can stimulate the vaginal opening by pushing your fist in and out. Also, you can try clenching and unclenching your fist like a heartbeat. Remember to continually communicate with your partner about what they do or don't like, as well as add more lube continually.
When removing your fist, don't do it too fast, as this can be painful. Instead, turn your hand back into the "duckbill" shape to pull it out. You'll want to exit even slower than you entered. I'd recommend adding more lube as you ease your hand out. After this, take some time for aftercare, whatever that means to you.
Safer Sex Practices While Fisting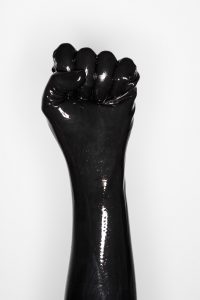 While fisting does have a relatively low risk of HIV transmission, it is worth considering safer sex practices. The risk is higher for the fisting top, as they are more likely to come into contact with their partner's mucus membranes or possibly blood. If they have open wounds, grazes, or small cuts on their hands, this could allow for the transmission of infections like HIV or hepatitis C.
Wearing nitrile or latex gloves can act as a barrier to infection, as well as reduce the amount of lube that's absorbed by the top's hands. Padding the fingertips of nitrile gloves with cotton balls can also be an option for safer fisting if you have long nails you don't want to remove.
Lube is 100% necessary for fisting, even if you think you produce enough lubrication on your own. If you don't plan on using silicone sex toys, silicone lube is more long-lasting. If you will use silicone toys, a thick water-based lube like Sliquid Sassy might suit you better. Don't use any lubes with numbing agents. Pain is a sign that something is going wrong, and the person being fisted should be able to feel everything so that they know when they feel pain.
Extra care is needed during fisting if your partner is on HRT (both for menopause and as part of transition), as this can make vaginal tissues thinner or more delicate. You should also take extra care if your partner has had a complete hysterectomy or a vaginoplasty.
Sex Toys and Fisting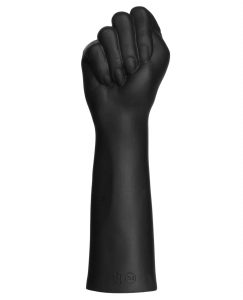 There are of course sex toys made to replicate or simulate the feeling of fisting, often in the shape of fists themselves, like the Kink Fist Fuckers dildos. Smaller toys can help you gradually become more comfortable with more challenging insertion. If you want sex toys to help with fisting training, pay attention to the girth as well as the length.
Fisting gloves — also known as fisting mitts — serve the same purpose as standard latex or nitrile gloves in reducing friction and helping prevent STI transmission. However, they often have textured surfaces that can create different sensations for the person being fisted. They are also sometimes longer than standard gloves.
Conclusion
Fisting isn't for everyone, but if you want to try it, make sure to take your time, use plenty of lube, and focus on pleasure. Sex toys can help, but they aren't necessary. And remember, it's not a competition to see how much you can take — either before you're ready or more than your vagina can tolerate safely.
Have you tried fisting before? Do you enjoy it? What tips can you share with others who want to try it? Let us know in the comments below!