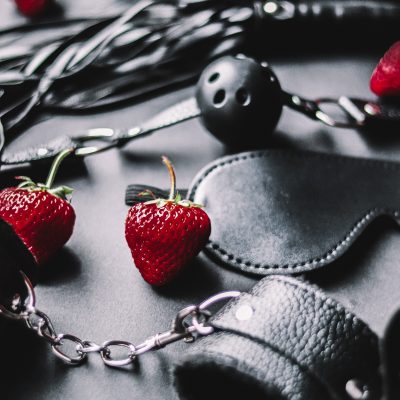 Here at Jack & Jill Adult, we are all about embracing trying new things.  No kink that should have a nose turned up at it, and we have everything you need to make your fantasies a reality.  It's time to start trying all the things you've wanted to whether you're going solo or spicing it up with a partner!
One of the first things to do when you're ready to embrace your kinkier side is: be open.  It's important to be vocal, express to your partner exactly what you want and when you want it.  Discussing it will give you both the option to decide if it's something you want to try out and could be the gateway to the best sex you've ever had.  Make sure that you're also willing to listen to your partner's desires and needs.  Neither of you will know what works until you try it so let each other know just what those secret desires are.  
Expressing yourself goes beyond just mentioning an idea in passing.  Use descriptive language as a way to engage in spicier foreplay before the clothes even start coming off.  Sometimes figuring out what new position we want to try can be difficult.  Try watching adult films that are tasteful for inspiration.  Reach out to friends that you feel comfortable with to ask them what they enjoy.  Things as simple as looking up a new position, changing up where you and your partner get it on, roleplaying, and lingerie can all take sex from fun to mind-blowing.  
No matter what you and your partner decide to try, it is key that you both set your limits.  Everyone involved needs to know how far everyone is willing to go, and there needs to be a safe word that is respected and will stop everything right away to check-in.  This is especially important if you're delving into the BDSM world.
Jack and Jill Adult has everything you need to spice up your sex life, and more!  Check out our online store to see our wide array of solo and couple's toys or stop into one of our many locations and let our well-versed sales associates help you make some fun and exciting choices!