Sometimes you want to pull out your big guns – your giant wand massager or your largest, thickest dildo meant to stretch you wide. You want to be exhausted, destroyed, limp, and spent when you're done.
Sometimes, though, you need to be a bit more discreet. Carrying your nine inch silicone dildo in your carry-on luggage doesn't appeal. Maybe you're headed out for a wild night and you want something…just in case. Bullet vibrators can look unassuming but a good one packs a big punch.
If you think you can only get big sensations and bigger orgasms from giant toys, think again. You may want to think smaller (and often less expensive) than your typical vibrator.
Wonder Bullet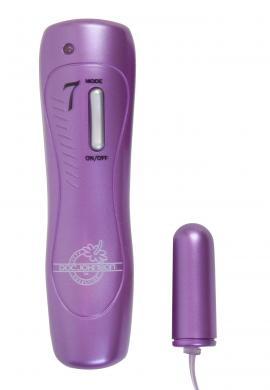 Sure, it looks unassuming, but don't let the Wonder Bullet fool you. With three AAA batteries and only 1.5 inches in length, all the vibrations are packed into a tight space. All of those sensations will be focused on your favorite spot, too. You'll have seven functions to choose between so you can find the setting that makes you say, "Ohhhh yes!" over and over again.
Sensuelle Point
Sensuelle makes beautiful, safe, and powerful sex toys. The Sensuelle Point is no different. It's fully waterproof and rechargeable so you can ditch the batteries. It's got a smooth and silky feel and 20 functions to help you find the just right setting for your just right spot. This toy is nice to look at, easy to use, and will get you where you want to go in no time at all.
Mood Powerful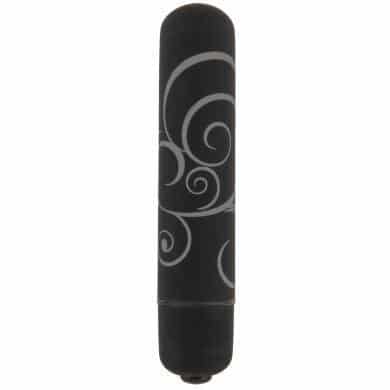 Sometimes a toy appeals because it looks nice. The Mood Powerful, available in multiple colors, is one of those bullets. It looks good but how does it feel? You'll have seven different functions to try to decide for yourself. This waterproof vibe is extremely quiet and latex-free so it's safe for those with latex allergies.
Whisper Bullet
The Whisper Bullet is a micro bullet. This tiny little vibrator is powerful and comes with an easy-to-use push button control. No need to get distracted because you can't find the next setting. Even better, this is an extremely quiet bullet (hence the name "whisper) that also heats up giving you added sensation and pleasure.
RO-80mm Bullet Vibe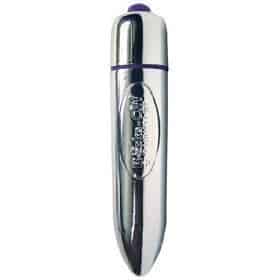 Not every bullet vibe looks like a real bullet but the RO-80mm in silver is exactly that. Don't worry, it doesn't kill vampires or werewolves but it may have you howling anyway. This waterproof vibe targets the sensations so you really feel them. No one gets shot with this bullet, but there will be a few explosions because of it.
Twin Turbo Bullet
What's better than one bullet? Two bullets, of course! The Colt Twin Turbo Bullet will make more than your heart race with its seven functions, including pulsation and escalation. You've got independent controls for each bullet so you can find exactly what turns you up, turns you on, and gets you off. Four AA batteries are needed to make this bad boy do its magic.
Ahhh Bullet Vibe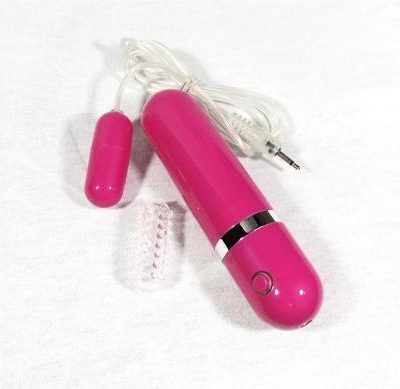 "Ahhh" is exactly what you'll say when you try the Ahhh Bullet Vibe. It's strong and quiet. Even better, it'll probably make you say more than "ahhh" like "ohhhh!" and "yessssss!" and "More!" You've got 10 settings to try so if the first doesn't get you where you want to go, you've got plenty of options. Insert it or press against your most sensitive parts and find out what this bullet makes you say.
Conclusion
Who needs a bullet vibe? Anyone who wants a discreet toy they can take with them anywhere. These small vibrators are designed to be used anywhere at anytime. Throw it in your luggage, keep it in your bag, or put it in your pocket. No one has to know you're walking around with a device meant to cause an explosion of pleasure.
Because these toys are so small, they can be used in a number of ways. Apply externally, internally, on a vulva or a penis. If you're experimenting with anal play, consider trying it out with your partner. But if you do, don't move it between your vagina and your anus without cleaning it first. Bullets are often ignored because people think something so small can't possibly do much. Once you find the right one for you, you'll know how wrong that is.
Now it's your turn! Do you have a favorite bullet vibrator? Have you ever taken it with you anywhere for some fun and sexy playtime while you're out and about? Share in the comments below!