When you're new to the idea of a sex toy, like a vibrator, looking at all your options can seem a bit intimidating. Once you get past the excitement – it's a bit like being in a candy store – eventually, you have to narrow it down to something, anything. Every person and what turns them on is different and so is every sex toy. You might not pick the perfect vibrator the first time, but with a little information, you have a better chance at success.
Before you buy your first vibrator, here's what you need to know to help you decide which one to try first.
Think About Where You Want to Feel It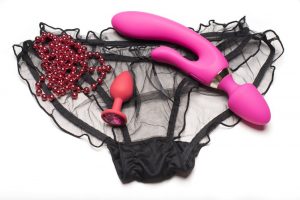 Where do you want to feel the buzzing, tingling, pulsating, and vibrating sensations? Nearly all vibrators can be used on the outside of your body. Rabbit vibrators provide both external and internal stimulation at the same time. But if you just want to penetrate yourself, not every vibe can get the job done. If you're trying anal stimulation for the first time, start small. Anything that you put inside your body should have a handle or base or stick out far enough that you can easily pull it from your body.
Deal with the Volume Issue
Because vibrators buzz, hum, pulse, and do a variety of other things, they're going to make noise. Not all vibes are the same though with some sounding like a jackhammer like the Original Magic Wand while others, like many bullet vibrators, are very quiet and discreet. If you've got thin walls, nosy neighbors, or anything that makes you fearful about getting caught, look for a vibrator that advertises itself as discreet.
Consider the Shape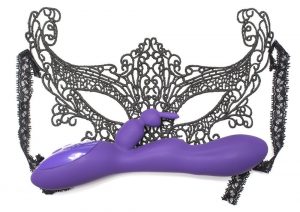 Vibrators are meant to stimulate specific spots on your body. G-spot or prostate vibrators are often curved so they can fit against the inside of your body. Some sex toys are thick and wide to provide vibrations to a larger section – inside or out – of your genitals. Vibrators that fit in your palm are often meant to rest against your body and are great for anyone who wants clitoral stimulation that also hits other parts of the vulva.
Pick Your Sensation
Good vibrators provide multiple types of sensations from a steady speed to something with patterns. Basic vibrators usually offer one or two types of buzzing but allow you to increase the intensity. You might not know what you like until you play with a few toys but you've got more choices than you realize. Vibrators can do a lot of things: deep rumbles, stinging vibrations, pulsing throbs, high speed, suction, sonic waves, and more. The choices are almost endless.
Play Alone, Together, or Both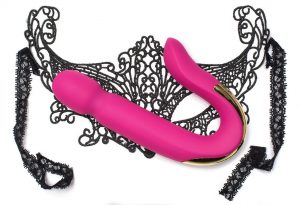 Any vibrator or sex toy can be used alone or with a partner but some sex toys are better for one or the other. There's nothing wrong with thinking about how you'll use your new vibe in the future. Contrary to popular belief, single people aren't the only ones getting off with a toy. Vibrating penis rings stimulate both partners. Strap-on harnesses that can accommodate a vibrating dildo are clearly meant for two.
Know Your Materials
For years, basic vibrators were made of hard plastic. Over the years, body safe silicone has become popular – and for good reason. The material is safer for you. It's easier to clean and sanitize. And, to many people, it feels better in and against your body. If you can, before you buy your first vibrator, go to a store and touch a variety of sex toys. Even silicone sex toys don't all feel the same. Some vibes will be firmer and others will be softer and more bendable.
Take Care of Your Vibrator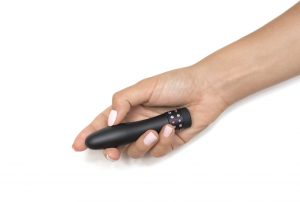 The easiest and quickest way to ruin a new vibrator is to use the wrong lube and not clean it when you're done. Silicone, jelly, and toys made of TPR/TPE materials cannot handle silicone lube so use a water based lube. Most sex toys can easily be cleaned with soap and water. Your vibrator shouldn't be submerged in water or thrown in the dishwasher to clean it unless the manufacturer specifically says you can. Not cleaning your toy can lead to gunk, dust, and other things you don't want near your genitals.
Conclusion
Picking a vibrator isn't rocket science, and it definitely shouldn't be a source of stress. Remember, sex toys are meant to be fun and enjoyable! But if you're new to the idea of vibrating pleasure or if this is your first sex toy, knowing your options can help you decide. Don't be surprised if one vibe that works for other people doesn't feel good to you. You're not defective – it's just the wrong vibrator for you. Try again until you learn what stimulation you like most and where it feels the best to you.
Was this helpful for you? Share our infographic or video with your friends who probably need to know how to buy their first vibrator, too!