When you want deep stimulation that rattles your bones and the rest of you, a wand massager gets the job done. The Original Magic Wand may be the oldest and most well known body massager, but it's not the only game in town. Thanks, in part, to the popularity of the Magic Wand, plenty of companies have introduced their own versions over the years. You can find body massager in the style, function, and color you prefer.
What Makes It a Massager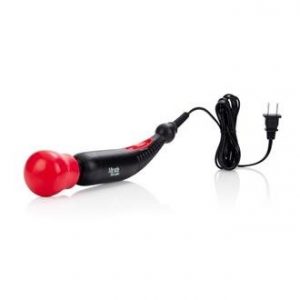 Not all vibrators are the same, and the wand massager is in a class by itself. To figure out if you're playing with a massager or not, look for a few main characteristics:
It's not typically used for penetration, although you can add attachments to add this ability.

It covers a greater surface area of the body and stimulates both the vulva and clitoris.

It provides a deeper sensation that may relax your muscles. Remember, the Hitachi was marketed as a back massager at first.
While body massagers are used primarily for vulva and clitoral stimulation, they can also be used on the penis, scrotum, and even prostate with the right attachment. Any body type can use this type of vibrator, and yes, you can massage other parts of your body if you want.
Bodywand Original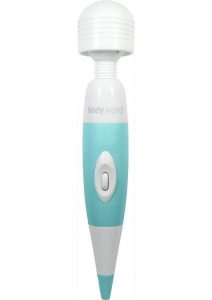 The Bodywand Original offers the strong, continuous stimulation you want in a massager without the noise you don't. It's volume is more subdued so you don't have to sound like you have a jackhammer going off in your bed. Attachments are available for added fun and stimulation. This version plugs into an electrical outlet.
Bodywand Rechargeable
All the great features of the original Bodywand without the cord. With the Bodywand Rechargeable, you and your orgasms are portable. It comes in purple or black and features the simple one-finger control available with the original version. Throw this in your suitcase for a trip or use it even when you have no electricity – just don't forget the batteries.
Kink Power Wand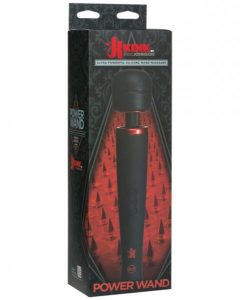 The Kink Power Wand by Doc Johnson doesn't hold back with this body massager. Forced and edged orgasms kink up your sex life, and this wand helps make that happen. Unlike other models, you've got multiple speeds and functions to choose from. While attachments aren't made specifically for this model, most will fit. Combine the settings and any attachments with the flexible, silicone head, and you're in for a kinky and orgasmic ride.
Mystic Wand
Sometimes you don't want or need a big, powerful body massager. You want the wide head but without the weight behind it. The Mystic Wand may be the one to try. It's smaller, battery-powered, and waterproof. With its flexible neck and six settings, you'll still get the benefit of the stimulation without the heavy lifting.
Couture Collection Inspire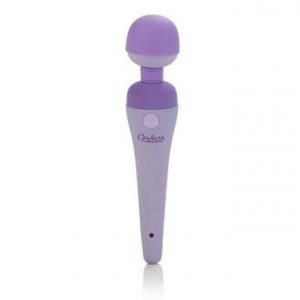 Another compact body massager, the Couture Collection Inspire is beautiful, functional, flexible, and designed to give you exactly what you want. The ergonomic handle makes it easier to hold, and the multiple speeds and vibrations give you more options. Settle into bed, plug it into the outlet closest to you, and enjoy.
Miracle Massager
Like the original, the Miracle Massager doesn't look like your typical wand massager. It's designed to be discreet and might fool someone into believing it's a back massager instead. Unlike other types of massagers, it's quieter than you're used to. Designed with you and your partner in mind, the ergonomic handle makes it easy to hold and the flexible head make you feel good all over.
Wand Essentials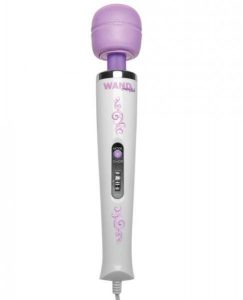 Want the power of a body massager without the weight or noise? The Wand Essentials has you covered. The 67 inch cord gives you more freedom of movement, and the lower volume help you stay discreet when you play. Choose from eight speeds and eight modes to find the perfect combination for your pleasure and let the pliable head and flexible neck make you feel something new.
Conclusion
The Original Magic Wand is an amazing feat of engineering and ingenuity. While it may never have been intended to be one of the most popular sex toys in the world, it's brought millions of people pleasure. It's creation also spawned dozens of other versions to allow people to find the wand massager that works for them. Not every sex toy works the same for every type of body, and it's important to find what feels good to you. Jack and Jill is here to help you do exactly that. More body massagers to choose from means you have a better chance of finding the one that sends your solo or partnered pleasure to new heights. The fun is in trying them and finding what works.