Using a penis ring is a great way to prolong erection times and make a lovemaking session last longer. Beaded penis rings go a step further to make sure both partners get more enjoyment. While the ring itself helps to maintain the man's erection, the beads help to stimulate the outer parts of the woman's vagina. Different sizes of rings can lead to different sensations for both parties.
At Jack and Jill, we know that sex is never a one-size-fits-all event, so we are proud to offer many different types and sizes of penis rings to our customers. Here's a quick look at some of our very best items.
Beaded Cock Rings 3 Pieces – Black
This assortment of penis rings offers several different pathways to enjoyment. Each ring is a different size and has different size beads. They can be used alone or in different combinations. The set of three is made of a soft jelly that offers firmness, while at the same time allows you to move fluidly to maximize performance and enjoyment.
Dr. Joel Girth Ring Stackers
The Dr. Joel Girth Ring Stackers come in both double and triple stacker varieties. Each girth ring is much wider than the average penis ring. It covers more surface area with each ring encasing a set of beads to enhance the pleasure level for both partners. The girth rings are designed to increase girth and are extremely flexible allowing for maximum performance.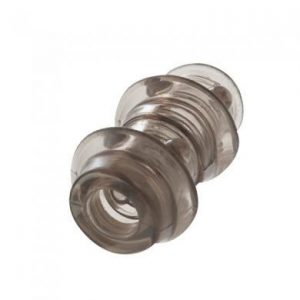 Enhancer Ring with Beads
The Enhancer Ring with Beads is a small jelly penis ring with four large beads strategically placed around the outside. While it works to prolong an erection it also stimulates the outside of the vagina.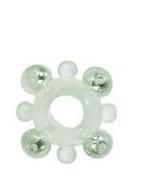 The Oval Beaded Power Bump
The Oval Beaded Power Bump is only 1.75 inches across. Because this penis ring isn't made from the same jelly material as most others, it offers a different feel. It is extremely flexible and can be worn comfortably by men of different sizes.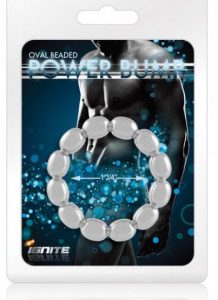 The Metallic Bead Ring
The Metallic Bead Ring is a simple jelly ring with five silver beads strategically placed to offer maximum enjoyment for both parties. It is extremely flexible and will fit snugly on most penises.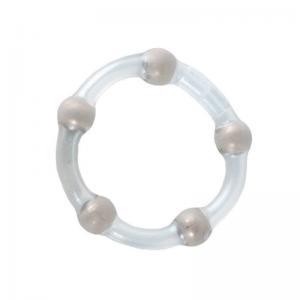 Pearl Beaded Prolong Ring
The Pearl Beaded Prolong Ring offers maximum pleasure for both parties. The outer jelly ring encases a full circle of pearl sized beads, offering stimulation for both you and your partner.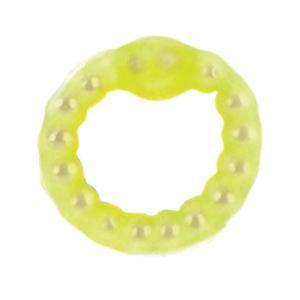 Conclusion
At Jack and Jill, we know that penis rings are ideal items to add pleasure to any sexual encounter. We are proud to carry a large collection of beaded penis rings and encourage our customers to experiment with a few different types to find the one that they and their partner like best.