Peep shows may not be as popular as they used to be but that doesn't mean you can't create one at home. Putting on your own private peep show is a great way to connect as a couple. There are a few different ways that you can do this.
Aluminum Foil In A Doorway
The easiest way to create a homemade peep show is to take a doorway in your house and completely cover it in aluminum foil. By cutting a small space at just the right height you will have your own homemade peep show, without having to insert a quarter to see it. Just as the two of you start to get heated, burst through the aluminum foil covering and ravish each other. This makes for a much better ending than any peepshow you're likely to experience at a sex shop.
A Clear Shower Curtain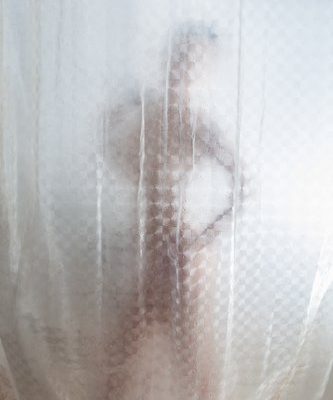 You can set up a peep show in the bathroom with a clear shower curtain and some sweet smelling suds. One of you stays outside the shower while the other one strips and gets into it. Watching him or her lather up with something that smells sexy will lead to the world's wettest peepshow.
Skype, a Web Cam and Sex Toys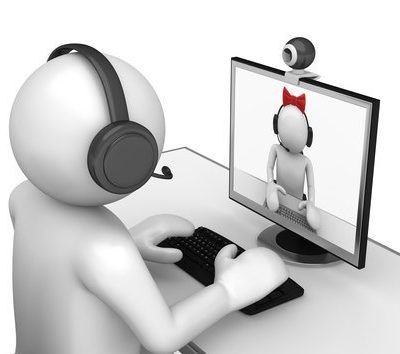 If distance separates you and your lover, putting on a peep show for them is still possible. As long as both of you are armed with a computer, webcam and Skype account a peepshow is in the cards any night when you are feeling particularly frisky. To add to it, consider purchasing remote controlled sex toys, including a vibrator that one of you uses while the other one controls it. Before you know it, you'll have a steamy hot peepshow going on. Not only that, but it won't cost you what a peepshow at an ex-rated theater or a sex shop would. The use of sex toys during a peepshow will always cost extra cash.
Create A Peepshow Booth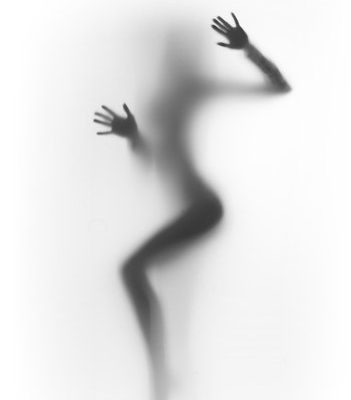 A tiny room in your house, or even a closet you can fit in, can be turned into a makeshift peepshow booth. All you have to do is insert a rod in the doorway, hang a red curtain on it and you have your own booth at home. Once you cut a slit in the curtain, attach a cord to the back of the curtain. This way your partner slips a dollar through the slit, prompting you to raise the curtain and put on a sexy performance for them.
Learn The Hottest Dance Moves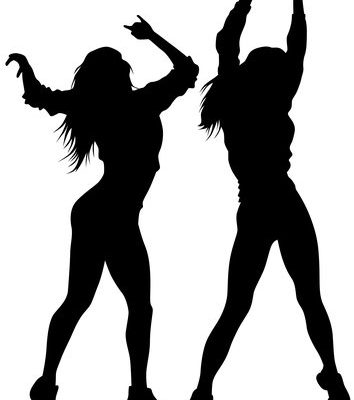 Your peepshow is only as good as the performance you put on for your partner. Learning some sexy dance moves will crank it up a notch and leave you partner in a sexual frenzy. If you need some real life inspiration, attending a real peep show will help you learn what to do at home.
Play Sensual Music
Though typical peep shows don't include music, you have the freedom to do whatever you want in the privacy of home. So, create an MP3 list of sensual songs that will help get both of you in a sexual mood. Sexy dance moves that fit the beat of the music are the perfect way to set the mood for your at-home peep show.
Make It A Game
One way to add to your homemade peepshow is to make it a game for each other. Have your partner list the things they would most like to see you do. Review each other's lists and pick a few to add to your show. The longer the list is the more peep shows you and your partner will get out of it.
Conclusion
When it comes to planning a homemade peepshow, your only limit is your imagination. Don't be afraid to let your imagination run wild and try things with your partner that you may not have tried before. In fact, creating your own peep show at home can be a great way to become closer in a new relationship. No matter how long you have been together you can explore your sexuality together when you use a homemade peep show to do it.
Peep shows are so impersonal unless they are in the privacy of your own home. Creating your own peepshow at home allows you to get as dirty as you want to. With so many options for your homemade peepshow you and your partner can have a different experience every time you do one at home. It will feel so much more personal that you may find yourself wanting to make it a regular part of your routine. A homemade peep show is also great if you are shy about showing your partner your naked body. You may find that it changes your sex life and makes it even more satisfying.