Many of us are now entering month five of a global pandemic that has re-shaped our lives in countless ways. Knowing cash is tight, I want to share some money-saving tips I've learned over the years for purchasing sex toys. because you can experience sexual pleasure with sex toys even when you're on a budget!
Invest in Non-Mechanical Sex Toys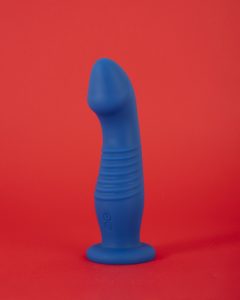 Alternatively, you may want to consider adult toys that work non-mechanically even if they have a motor. One of my best investments was my high-quality silicone dildo. It cost nearly $100 when I purchased it five years ago and was well worth it, as it's still in perfect condition.
I am also very happy with my medium-sized vibrator, a hard vibe about five inches long and an inch thick that I bought a decade ago. Though the internal mechanism died a few years after I bought it, I still use it as a back-up toy and travel vibe. I can rub it on my clit or even use it internally like a dildo and it's long enough to easily hold on to the end.
To make the most of your money when purchasing mechanical toys like vibrators, make sure it's something you'd also enjoy using if its mechanics die. For example, I love the heavy, solid surface, and the cylindrical tip of my "travel vibe" that I described above. But another (more expensive) toy was useless to me after it died. I disliked its light and delicate weight. And its lipstick-angled tip that felt strange against my clit, especially when there were no vibrations powering it.
Consider an Inexpensive Bullet Vibrator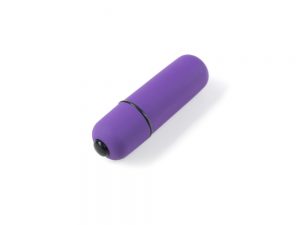 My first sex toy purchase was a bullet vibrator. A silver cylinder slightly larger than my thumb, it connected with a long, clear cord to its battery pack with a dial to adjust the intensity of the vibrations.
After trying many other toys over the years, this simple bullet vibe is the one that I purchase over and over again. Why is that?
Bullet vibes are inexpensive, usually costing between $15-$25 each. Although sometimes a bullet vibe dies within a month or two, most have lasted years. My last one lasted for three years! By contrast, when I've splurged on higher-end vibrators (ranging in price from $50-$120), they've almost always died within a few months, usually right after the warranty expired.
Beyond pricing, I never loved any of my higher-end purchases and would always return to my cheap bullet. One high-end vibe had six different options, ranging from low and high intensity to various combinations such as short-short-HIGH pulses. The pulses were interesting but didn't do much other than warm me up a bit. And the two options for low and high intensity weren't to my liking — I also wanted medium intensity and everything in between! I prefer the simple dial on my bullet vibe that lets me control the strength of vibrations rather than the unnecessarily elaborate options of the more expensive vibes I've tried.
Experiment with Inexpensive Sex Toys First
If you are new to sex toys, consider playing around with less expensive items until you discover what you like. Write down your likes and dislikes (i.e. smooth round tip, hard material, discreet). Once you're ready to make an investment in a luxury toy, compare your list of preferences against the Jack and Jill Adult shop and see if you can find a device that has all the features you want. Ask yourself: If you opt to buy a powered toy, would you still be happy with it if it died?
Use the Warranty for High-End Sex Toys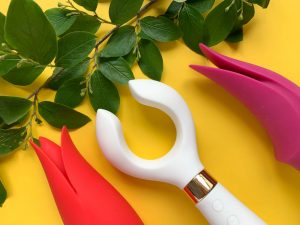 One reason I'm turned off of higher-priced vibes is that I'm not very good at using warranties. If you know you'll use the warranty, or can make a commitment to do so, then this is a great option in case your new toy dies too soon.
Read the instructions on the warranty of your new toy carefully. File the receipt, and register your new product online or by mail. Read the small print and look out for details such as having to pay for the postage to send it in. Then be sure to use it if you encounter any issues.
Conclusion
To stretch your money the farthest, invest in non-mechanical sex toys or toys that will also satisfy you without turning it on. Experiment with inexpensive adult toys like bullet vibes to discover what you like. When you're ready to splurge on a luxury adult toy, make sure it fits the requirements of your likes and dislikes list. And be sure to use the warranty if necessary. I hope these tips help you with your next sex toy purchase!
How do you make your money go further when you buy a new sex toy? Share your tips in the comments below!