We can't forget Charlotte's introduction to the rabbit vibrator on
Sex and the City
. Although the show aired more than twenty years ago, it was a revolutionary storyline at the time. Now, vibrators and sex toys are shown or talked about with some regularity on television.
Here are nine TV characters who are breaking the barriers and talking or using sex toys on television.
1.Beth Boland (Good Girls)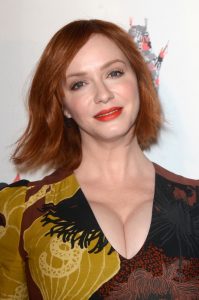 The focus of Good Girls may be their venture into the world of counterfeit money laundering, but housewife Beth Boland has some sexy scenes.
Her bathroom tryst with Rio sparked some interest, but there was also a scene that depicted her using a vibrator on herself while imagining Rio violently smashing breakable objects in her bedroom.
2. Miranda Bailey (Grey's Anatomy)
While Grey's Anatomy may not vividly explore the sex lives of their characters like some of the other shows on this list, Miranda Bailey's innovation during a surgical competition proves profitable in more ways than one.
In developing a way to revolutionize uncomfortable colonoscopies, Dr. Bailey stumbles upon something that can be remarketed in the adult entertainment sector for anal sex. Not only adding an income stream to her household but bringing joy to many in the process.
3. Grace Hansen and Frankie Bergstein (Grace & Frankie)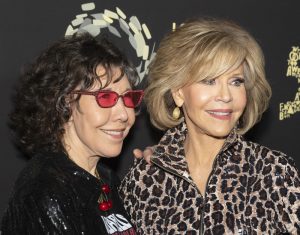 Netflix's Grace & Frankie has been great at depicting the sex lives of a generation of women, and that includes the use of vibrators.
But when Grace discovered that vibrators weren't designed for those with arthritis, she and Frankie set out to design a vibrator that would solve the problem.
Together, they found a niche in the vibrator market, and with it were able to grow a profitable business.
4. Peggy Olsen (Mad Men)
Peggy Olsen accidentally discovered vibrators when she was put on a campaign to market a weight loss gizmo called the Electrosizer.
But the gizmo didn't seem to work for weight loss. After Peggy became aroused by wearing the device, Don Draper encouraged her to put it into words, and the marketing campaign was born.
5. Nancy Botwin (Weeds)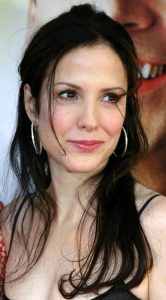 Showtime's Weeds was never afraid to talk about sex, even when it was embarrassing. Like, say when your brother-in-law gives you a Hitachi Magic Wand in front of your two sons.
But that wasn't Nancy's first introduction to vibrators. According to her housekeeper, Lupita, she had a smaller vibrator in her nightstand that she was seen using in a later episode.
6. Jeremy Santos (Broad City)
Broad City is known for its candid discussion of the sex lives of millennials, and it broke some barriers with the pegging scene in Season 2 when Abbi penetrated her long-time crush, Jeremy with a strap-on.
What made the scene so novel was that this preference was entirely Jeremy's and the episode was handled with care so that it read as something normal that masculine men could experience.
In an oral history of Broad City for Newsweek, Stephen Schneider who plays Jeremy said, "Of course Jeremy, this super masculine guy, wants to flip the script when he gets in the bedroom. He wants to feel like he's no longer in control. It makes perfect sense to me."
7. Sutton Brady (The Bold Type)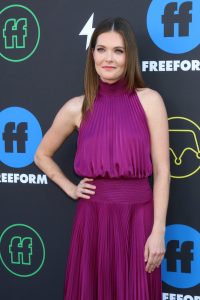 Who says long-distance means a lack of intimacy?
On The Bold Type's fourth season Richard and Sutton are lamenting being so far away from each other, but Sutton has a solution. A vibrator he can control via on app on his phone while he's in San Francisco.
Richard seems on board with the idea and says they will set it up and discuss it later.
8. Issa (Insecure)
There's comedy when it comes to vibrators too. Like when you forget the last time you changed its batteries, attempt to use it, and the batteries die.
Just like Issa's in Insecure which sent her running through her apartment swearing.
9. Charlotte York (Sex and the City)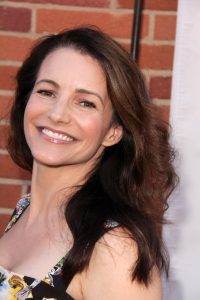 We're still talking about Charlotte's addiction to The Rabbit 20 years later, and it's no wonder because it had a big influence.
Forbes recently traced the sales of rabbit vibrators after the episode aired and there's no denying that this episode ushered in this new wave of sexual consumerism.
Conclusion
When it comes to sex toys on television, the barriers are breaking down and starting to destigmatize the conversation in earnest and sometimes comical ways.
What are some of your favorite TV characters that you've seen use sex toys? Let us know in the comments below.