If you've got a favorite masturbator that makes you explode every time you use it, you know the power of a good stroker. Whether you're on the hunt for a new toy or you're new to all the fun, you deserve a masturbator that can give you everything you need.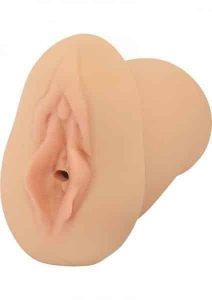 Check out the top-rated strokers — as decided by online shoppers at Jack and Jill Adult — and find your next favorite toy.
Better Than Real
Can a masturbator be better than the real thing? The Better Than Real Skin is as close as you're going to get. It looks and feels real to give you a better masturbation experience — with bigger, better orgasms. The stroker itself is nice and compact, measuring in at five inches in length. You get a little less toy, but more stroking so that you can focus on what matters.
MILF Stroke Her
There's no shame in knowing exactly what you like, including MILFs, cougars, and hot moms with plenty of experience. The MILF Stroke Her is designed to look like a mature woman and feel like every sexy fantasy you've ever had about your best friend's mom. Put on your favorite MILF porn, sit back, and let her MILF stroker do the rest.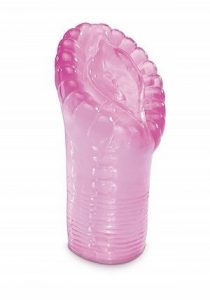 Cyber Snatch
Do you prefer strokers that are more futuristic and out of this world? Check out the Cyber Snatch. It looks part robot and part alien, but it's serves up nothing but very real pleasure. It's a small, discreet stroker that gives you texture, sensations, and plenty of explosive orgasms.
My First Virgin
If you can't decide whether you like the p*ssy or the booty, don't choose. My First Virgin lets you enjoy two tight entries, so you can have exactly what you want, when you want it. Even better, it includes a vibrator with a remote control. Squeeze your shaft in, thrust deep, and enjoy the sensations all the way around.
Vulcan Ripe Masturbator
What's better than a warm, willing, and ripe woman in your bed? Nothing. But what comes a close second? Try the Vulcan Ripe Masturbator. Between the ribbed texture in the stroker and the bullet vibration adding sensations, you may never want to get out of the bed again. The discreet cup-style cap makes sure that your masturbator is your secret when not in use.
Cyberskin Ice
Let's be real here. Some strokers just look a little weird — like a disembodied vulva. The Cyberskin Ice gives you a futuristic look with all the benefits of your favorite masturbator. It's got five inches of rubbed pleasure and open-ended for easier clean up. But instead of feeling like you're holding onto some weird mannequin, you've got a translucent sleeve that looks like pure ice and feels like pure heat.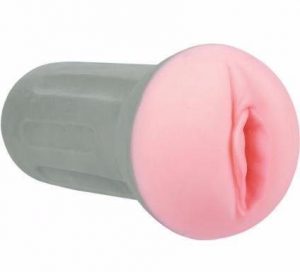 The Gripper
The whole point of using masturbators is to give you something your hand can't do on its own. The Gripper is perfect for that. It offers a PureSkin suction chamber that grabs hold and doesn't let go until you're ready. Don't worry about your hand getting tired. Your stroker will keep up that tight hold until you're done.
Vulcan Wet
Hate those throwaway sleeves that don't give you real value for your money? Want something that you don't have to keep forever but can still go a few rounds with? Check out the Vulcan Wet. The case is discreet and makes sure no one can tell its a stroker. It's durable enough to be used a few times (and cleaned) but made to be thrown away after a while.
CyberSkin Cyberstroker
Want a two-for-one masturbation stroker? The CyberSkin Cyberstroker in a beautiful chocolate brown lets you choose between vagina or anus and get the exact kind of pleasure you love most. This five inch stroker offers life-like sensations thanks to its ribbed texture and soft, comfortable CyberSkin material.
Conclusion
Few masturbators are better than a real, warm, willing woman under (or on top of) you. But when all you've got is your hand, put it to better use with a great stroker. If you're new to wide world of wanking with a masturbator, start with these customer favorites. And if you're finally ready to retire your old, faithful masturbator, check out these top-rated options to find something just as good or better than what you had before.
Do you have a favorite masturbator or is there one you really want to try? Let us know down in the comments!