Want to buy a new butt plug, but don't know which one to choose? Before you buy, it's important to find the right style and size for the kind of pleasure you want to feel. But how do you know if the plug you're interested in is any good? Read the reviews, of course!
If you're looking for a new anal plug, check out these top-rated choices, as decided by reviews from Jack and Jill Adult customers!
Note: A quick reminder to always have plenty of lube on hand when you play with butt plugs or other anal toys. The best way to reduce discomfort is to use lots of lubricant and a bit of patience with your body.
Booty Rocket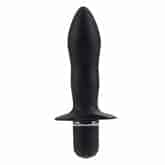 One of the best ways to make anal play even better and avoid the dreaded pain of anal penetration is to add other sensations. The Booty Rocket does just that by adding a bullet vibrator to maximize your pleasure as you play. The tapered end and silicone material make it even more comfortable, whether it's your first time or you're an old pro at butt plugs.
Naughty Butt Plug
The Naughty Butt Plug is perfect for beginners. It's smooth and tapered at the top, and the wide-base and handle at the bottom mean you won't have to worry about anything get lost. But it's also great for anyone who's enjoyed butt plug fun for a long time and wants to get back to basics. It feels good and can be worn for a while.
Corked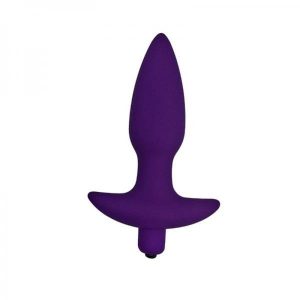 Want the amazing sensations of powerful vibrations combined with the smooth, sleek feeling of silicone penetrating your bum? You're going to love Corked, a powerful butt plug that's designed to make you feel good inside and out. Because it's waterproof, you can have fun with it anywhere!
First Glass Plug
Don't be scared of glass. The kind used in sex toys won't shatter like regular glass. The First Glass Plug is strong, durable, and made for comfort. Its size and smoothness makes it perfect for beginners, but advanced booty lovers may love it for the sensations you get when you change the temperature. Heat it up or cool it down, and you'll create a new kind of pleasure for yourself.
Booty Bling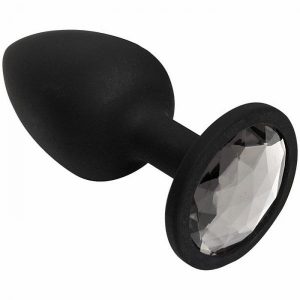 One of the best-known types of plug is the jeweled butt plug. If you're dying to dress up your bum with a bit of bling, you need the Booty Bling. You get a small tapered plug for maximum comfort and something pretty to show off whenever you bend over. And you'll want to bend over a lot!
B Vibe Rimming
Want something more than your average butt plug experience? You've got to try the B Vibe Rimming. You get a remote that lets you control your sensations or you can hand it over to your partner who can change the settings from up to 30 feet away. The rotating beads and motor at the tip produce a rimming sensation that might have you begging for more.
Anal Fantasy Insta Gaper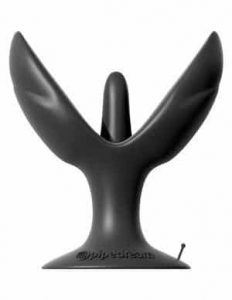 Love the idea of feeling full and stretching all of your boundaries including your bum? The Anal Fantasy Insta Gaper is no ordinary butt plug. Insert it like normal, and then open it up to feel as wide open as you ever have. This isn't for beginners and no matter how long you've been enjoying anal play, take your time with this one.
Figo Cone
Tired of the slim butt plugs and want something with a bit of heft to it? The Figo Cone is a gorgeous and fat plug made to fill you up and stretch you wide. No bells or whistles with this one, just smooth silicone, a tapered end, and plenty of pleasure. Beginners may want to work up to this one.
Taliz Faux Fox Tail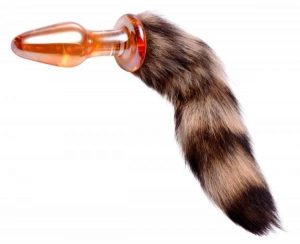 When is a butt plug more than just a plug? When it's also a fox tail that you can enjoy during kinky fun! The Talix Faux Fox Tail is beautiful on a let of levels. The plug is glass making it smooth and sleek, and the tail is faux fur and lots of fun. Ease your plug in and then shake that booty — for yourself or for your partner.
Conclusion
What you want and need in a good butt plug may be different from what someone else needs. Good thing there are so many options to choose from. No matter what kind of booty fun you want to have, there's an anal toy to satisfy your needs.
Looking for a new butt plug? Which one would you like to try first? Share below in the comments!