When you want an orgasm, you want what feels really good. While not everyone can handle big vibrators and lots of stimulation, you can. You love external, clitoral stimulation. The bigger, the better.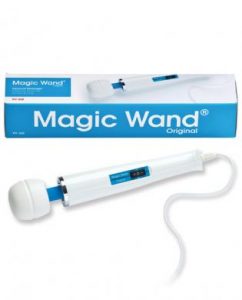 Sound familiar? If that's how you like getting off best, you're going to love these nine body massagers.
Original Magic Wand
Around since the 1970s, the Original Magic Wand is literally the original. It was sold as a "body massager" and quickly used as a vibrator for those who craved clitoral stimulation. Back in the day, entire classes were held on how to get off with the Magic Wand. The old-school style plugs into a 110 volt outlet and is only sold in the United States. Because of the powerful vibrations, you should never use it for more than 25 minutes at a time.
Magic Wand Rechargeable
It only took 50 years, but the original finally came into the 21st century. While the first version (see above) only has two modes (high and OMG high), the Magic Wand rechargeable gives you more. Not only can it be recharged and unplugged during use, but it also gives you four power levels and four vibration patterns. It's still got all the power you expect from the original, but with a lot more convenience.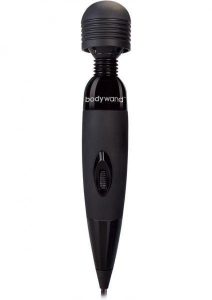 Bodywand
Don't want a sex toy that looks more like a medical device? You're going to love the Bodywand. It comes in multiple colors, including midnight black. It plugs into an outlet so you get plenty of power, but you also get to play with multiple speeds. The first level doesn't work for you? Keep cranking it up until you get the big vibrations you crave most.
Wand Essentials
Another plug-in body massager, the Wand Essentials is a more pleasant looking version of the original style. Instead of just a few settings, you get eight speeds and eight modes. You can try multiple combinations to find what drives you wild and makes you scream with pleasure. The flexible neck and pliable wide head will help you find exactly the right spot, too.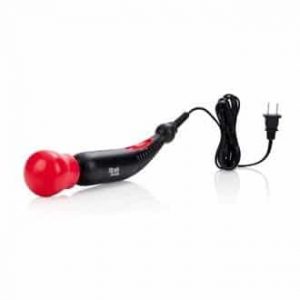 Miracle Massager
The Miracle Massager doesn't look like your typical body massager, even though it functions like it. Another vibrator that runs from an electrical outlet, you get two settings — a lot like the Original Magic Wand. What sets this apart from the competition is the shape and design. You get a more ergonomic handle that feels more comfortable while you're holding it. And if you plan to orgasm until you're spent, you want it to feel good in your hand.
Mystic Wand
It's not rechargeable, but it doesn't need an electrical outlet, either. The Mystic Wand requires batteries which means it's still portable and easy to take with you anywhere. And yes, even battery-powered toys can be extremely powerful. This is a smaller wand, but the wide head and six functions should be just enough to get the big pleasure you crave.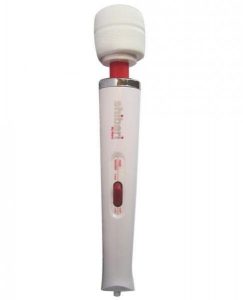 Shibari My Wand
Shibari isn't just about rope bondage. The Shibari My Wand wants to help you kink up your next orgasm, too. Plug this one in, and play with the multiple settings until you find what makes you explode. The flexible neck will help you find the right angle for your body and your pleasure. Play with orgasm control, alone or with a partner or just hit it and quit it, but enjoy your next orgasm in a big way.
Mini Wanachi
Sometimes good things really do come in small packages. The Mini Wanachi is available in multiple colors and it's the smaller, more discreet cousin to the big body massagers. It's quiet, runs on batteries, and offers multiple settings. What it doesn't skimp on is power and feel-good vibrations. Even better, it's waterproof, so you can truly take it anywhere and have a good time.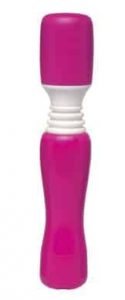 Maxi Wanachi
Maybe the mini-version isn't enough for you. It's time to try the Maxi Wanachi. It still runs off batteries, making it portable for your pleasure, but it's bigger with deeper vibrations. You still get the quiet discretion you need with the deep orgasms you crave. And yes, this body massager can actually be used to soothe other tense muscles, too.
Conclusion
When you know what you like, you should look for what will give you more of it. So when you love big, powerful vibrations and big, powerful orgasms, of course you should have a vibrator that can give you what you want. At Jack and Jill, we believe that the best body massagers all offer something a little different while still providing the big rumble and pleasure you expect.
Do you like powerful vibrators and big vibrations? Let us know down in the comments!