Netflix and chill might be tongue and cheek, but what if you're in the mood, but need some inspiration? Fortunately, the streamer has plenty of sexy offerings.
With everything from English period dramas to dark comedies to bondage fun and more, you're sure to find something that will turn you on. 
Tudors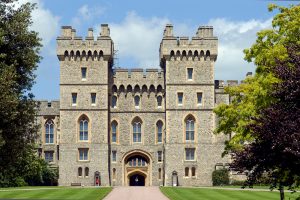 Take some fictionalized historical figures and spice up their sexuality and you have Tudors. There's ripped bodices, English accents, and lots of breathless dirty talk the way only 18th Century royals can dish it out. 
Sex Education
Admit it, there was a reason you were dying to go to sex ed in high school.
Sex Education brings in all that comedy, adds in a dose of hormonal teen sex, and then finishes it off with a sex therapist as the main character's mother. It's kind of the perfect storm for a lot of sexual content.
Plus, Sex Education Season 1 gave us this wonderful gem of a video featuring Gillian Anderson's character Jean, demonstrating how to give someone a handjob on a zucchini.
Outlander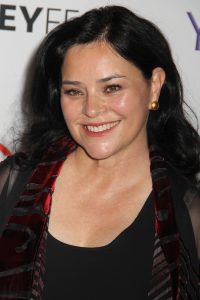 It's no secret that the sex scenes in Outlander are scintillating. Readers knew early on just how dynamic Diana Gabaldon wrote Jamie and Claire in the books, and she has written an entire book about how she writes sex scenes.
The show has the same energy with intimate and dynamic sex scenes that are sure to delight the audience.
Bonding
Stay a while in the world of BDSM.
Meet Tiff, a full service fantasy provider, and grad student in New York City.
Tiff is a dominatrix whose work is all about business, not pleasure. Netflix's Bonding follows Tiff as she recruits her former high school BFF Pete, to be her bodyguard and assist her in cleaning up after clients. 
Sense8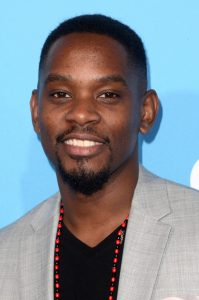 It is possible for a good sci-fi drama to have both a great story and incredibly sexy love scenes. Sense8 is about eight strangers who are mysteriously connected. While there are superhuman powers, intrigue, and political unrest, there are also a lot of people getting it on.
As an added bonus, the fact that main characters move through each other's bodies makes empathy extremely hot.
Lost Girl
Who doesn't love a sci-fi story that involves a succubus, fae, leather, and…oh, yes…sex.
Lost Girl is a story about a human-raised succubus who starts a detective agency as she explores her role in the world Fae, but it also has a lot of steamy lesbian and bisexual sex scenes.=
Peaky Blinders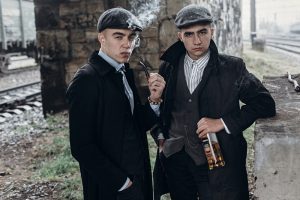 If you're in the mood for some British drama then you'll want to take a look at Peaky Blinders. While this drama centers around the Shelby family, and their gambling empire, the family also likes to partake in some sexy trysts now and again. Sometimes fueled by cocaine.
The L Word
The first few seasons of The L Word were revolutionary in their unbridled depiction of lesbian romance. But the characters were so complicated there was even a chart to piece together all the romantic and sexual encounters between them.
So in short: yes, there is a lot of sex, but there is also a lot of drama.
Elite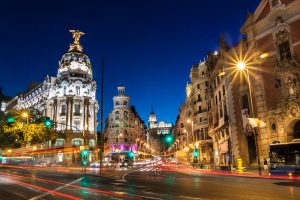 An elusive private school. A mysterious murder. A change some of the students might get involved in a threesome. Elite, Netflix's Spanish language import has all the makings of a series that will get your blood pumping, and it's addictive.
Conclusion
There are a lot of shows out there that have steaming and scintillating sex scenes. Watch them alone or with a partner as part of a sexy stay-at-home date night! What are some of your favorites? Let us know in the comments below.
[w153_th_products title="Best Selling Items" orderby="bestsellers" categories="bondage" count="12″]