With thousands of sex toys for men to choose from, how are you supposed to figure out which is right for you? Reading the reviews and seeing what other people like is a great place to start.
While any toy can be a great option for a guy, based on what you're into, we're sharing our top-rated toys designed for people who have penises. No matter what kind of sensation you're craving, one of these options could be exactly what you need.
Note: Not all men have penises, and not all people with penises are men. This list focuses on men with penises but the products work on any penis, and two toys listed here don't require you to have one at all.
M2m Mega C-Ring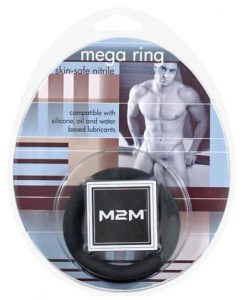 Whether you've been using penis rings for a while or you're new to this kind of sex toy, the M2m Mega is one to get your hands on and your penis in. Choose the right size for your penis (small, medium, or large) and pair it with any lube you like. That's right, this ring can handle water, silicone, and oil-based lube because it's made of body-safe nitrile. You can place it at the base of your shaft or around your balls; it all depends on the squeeze you crave.
Fleshjack Ice Crystal
Ever wondered what the most popular Fleshlight model is? If you're imagining an adult star with big boobs, think again. Our top-rated Fleshlight is actually a Fleshjack. The Ice Crystal looks nothing like the typical masturbator. It's clear and see-through and made for any penis (and the guy attached) that prefers a partner with a penis, too. Whether you have gay porn fantasies or not, this Fleshlight puts the squeeze on your shaft in a way you'll love.
Doctor Loves Perfect Marital Aid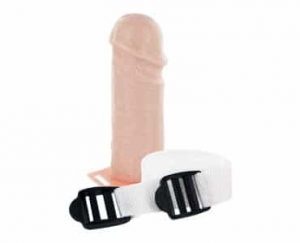 Is there such a thing as the "perfect" marital aid? Probably not, but this hollow penis extension from Doctor Loves could be a close thing. Especially if your erectile dysfunction has made your penetrative sex life non-existent. Strap in, add a little lube, and give your partner a full six inches of love and fun. Relive memories of how you used to have sex or create new ones by trying out a few fantasies.
Pump Worx
Want to make your shaft more sensitive than ever? Hoping to feel and look bigger, even if only temporarily? Try the Pump Worx Beginners Power Pump. It's easy to use, safe for newbies, and gets the job done. Even better, with the clear vacuum tube, you can watch your shaft swell to new heights as you pump. Pair it with a penis ring to make the pleasure and size last even longer.
Ur3 Quickie-to-Go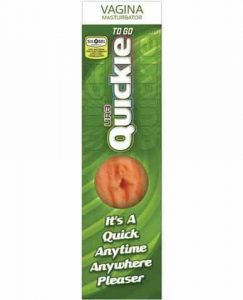 Prefer a masturbation stroker more than any other sex toy? One of the most popular strokers available is the Ur3 Quickie-to-Go line. You can get it in vagina, anal, or mouth, based on whatever hole you want to dip into for a quickie orgasm. This sleeve is a true one-size-fits all experience because you can cut down the 7 inch sleeve to fit your length. Grip it tight and hang on for a wild (but quick) ride!
Penthouse Pet Aimee Sweet
Porn star masturbation strokers are very popular! Use them while watching porn, and it feels like the sexy star is right there with you. Our top adult star sleeve is the Penthouse Pet Aimee Sweet. If you're not familiar with her work, check out a few clips and then grab this popular stroker. This is your chance to take your dirtiest fantasies to a whole new level.
Aneros Progasm Black Ice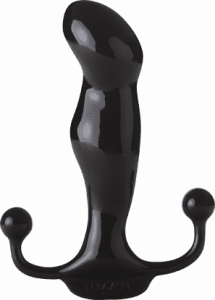 Love a bit of backdoor play — with fingers or sex toys? Have you tried using a prostate massager? The Aneros Progasm Black Ice massager is one of the best options available, especially for newbies. You don't need to worry about batteries or how to make it work. Lube up, go slowly, and slide it in. Because of its unique design, you'll feel nothing but pleasure inside and out.
Icicles No 25
For more butt play action, a butt plug is an easy way to get the stimulation you want — during sex, masturbation, or just because. The Icicles No 25 is a gorgeous and simple glass butt plug. That means it's easy to clean and can be used in multiple ways. If you crave extra sensation, cool it off or heat it up before slipping it in. You'll have a new experience with each temperature change.
Chastity Belt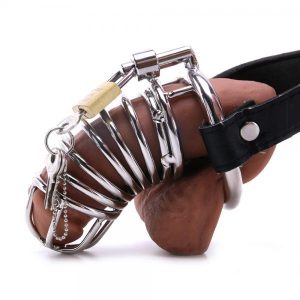 If you've got a penis, and you're craving submission and a lack of control, a cage like the Chastity Belt might be exactly what you need. Slip yourself in, lock it up, and watch while your partner tortures you with total denial. The metal cage still allows for teasing touches and an erection, but you won't get much more than that until you're let out to play. Kinky!
Conclusion
No matter what kind of sexual pleasure you're craving, there's a sex toy that can give you everything you want and more. Once you find the one you love using, you may never go back to your hand again.
Do any of these toys sound fun? Do you already have a favorite sex toy? Comment down below!