When you think "luxury" you might think "expensive," and you're not completely wrong. Anything labeled luxurious, including sex toys, tends to cost more than their less luxurious counterparts. But with sex toys, it often means they're made of better quality material and include features the $20 version just doesn't.
If you're looking for a special toy that's worth the investment of cash, check out this list. Every product here is made with high-quality silicone and it's rechargeable but that's only just the beginning.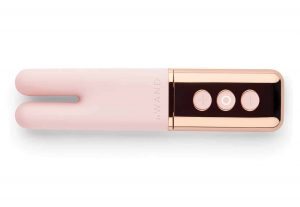 Le Wand Deux Vibrator
Consider the Le Wand Deux Vibrator surround sound for your clit, your nipples, or any other erogenous zone where vibrations feel good. This double prong toy includes two motors for double the sensation. You get 15 rumbly vibration modes and six intensity levels. It doesn't look or feel like a typical vibrator which is the entire point. You may never want to put it down!
Satisfyer Luxury High Fashion Aluminum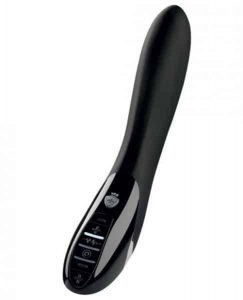 The word "luxury" is in the name, so of course, we had to include the Satisfyer Luxury High Fashion Aluminum in this list. This is the Satisfyer clit sucker you know and love but with a glammed up look and feel. You get the quiet motor, touch-free sonic waves, and 11 intensities you expect. But it's also made with ultra-soft, medical-grade liquid silicone so it feels even better in your hand and against your clit.
Mystim Electric Eric
An electrostimulation toy is pretty luxurious, but it usually requires a separate stimulator to feel the zap. The Mystim Electric Eric isn't your average e-stim toy. It provides vibrations and electrical stimulation all at once, without extra gear. It's made with two vibration motors, one at the tip and one in the shaft, and the electrostimulation runs up and down the entire shaft. Choose from eight vibration patterns and five intensity levels. Even better, you can choose just vibrations, just electrostimulation, or both!
LELO Ina Wave
The LELO Ina Wave, a luxurious and gorgeous rabbit vibrator, was made to simulate look and the erotic sensations of fingers rubbing against your clit and G-spot at the same time. The internal shaft makes a natural "come here" motion against your G-spot while the powerful external stimulator hums against your clit. Choose from 10 unique vibration and wave settings to find what turns you on and gets you off.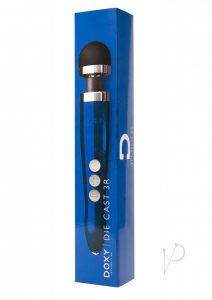 Doxy Die Cast 3
The Doxy Die Cast 3 might look like an average body massager at first glance but take a closer look. The sturdy material reduces the vibration you feel in your hand and arm. It's also cordless and rechargeable so you're not tethered to an electrical outlet whenever you want to get off. It comes in a beautiful royal blue color so it looks as good as it feels.
Nexus G Stroker
Is the Nexus G Stroker a prostate massager or a g-spot vibrator? Why can't it be both? This remote control massager includes tiny stroker beads in the shaft that move up and down for extra pleasure and stimulation. The stroker beads come with three-speed options and the vibrator has six modes so you can customize the sensations. Hand the remote to your partner, and they can use it up for 15 yards away to tease you until you beg — to orgasm or for more, it's your choice.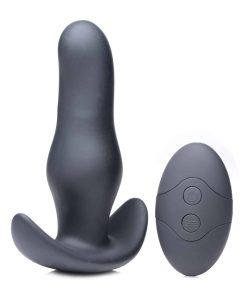 Thump It 7x Butt Plug
You're forgiven if you wonder how a butt plug can be luxurious. Let the Thump It 7x Butt Plug show you how by taking anal fun to a new level. An inner weight sits inside the shaft of the plug, and unique kinetic technology creates a powerful thumping motion with it. So not only is your booty stretched and filled, it's pounded, too. Choose from seven thumping functions and use the remote control to find the rhythm that moves you the most.
Nexus Revo Stealth
As a prostate massager, the Nexus Revo Stealth doesn't look that much different from other toys. But take a closer look, and you'll see that it offers functionality and pleasure other p-spot toys can't match. It comes with a two-speed bi-rotational shaft and a six-function perineum massager, giving you 34 combinations of pleasure. It twists and turns in your butt while vibrating against your backdoor. Your prostate won't know what hit it, but it'll like it — a lot.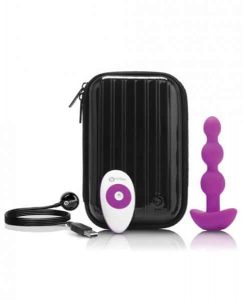 b-Vibe Remote Triplet Anal Beads
Don't let the b-Vibe Remote Triplet Anal Beads fool you. They're no ordinary beads. For newbies and anal experts alike, enjoy the three flexible, tapered bead sizes. But the real fun begins with the two powerful motors that give you plenty of backdoor sensation. Choose from six intensities and 15 patterns. Use the wireless remote control for hands-free fun alone or to hand literal control to your partner for added kinky pleasure.
Conclusion
You don't have to spend a lot of money on a sex toy for it to be good, but when you do, you get a ton of features and plenty of pleasure. Consider any luxury toy you buy to be an investment in your future orgasms.
What's the most money you've ever paid for a new sex toy? Would you consider it a luxury toy, and was it worth the cost? Let us know your thoughts in the comments below!