LGBTQ+ characters used to be a rare thing on television and film, but recently leaps and bounds have been made in terms of representation.
Sex scenes between LGBTQ+ characters have appeared on several shows in a variety of ways, displaying everything from awkward sexual encounters to steamy erotic sequences.
Here are nine LGBTQ+ sex scenes to watch on repeat during Pride month.
Orgy Scene from Sense8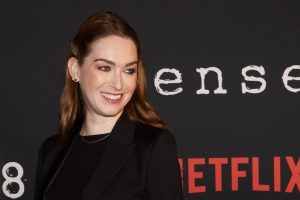 Come for the sex scenes and stay for the mind-bending plot.
You can watch this entire series for some hot LGBTQ+ sex scenes, but the orgy is iconic.
At the end of the sixth episode, several of the show's main characters including a gay man, a transgender lesbian, and two straight men kiss, suck, and thrust in a scene that defied both gender and sexuality.
The Anal Sex Car Scene in Hold The Man
The 2015 film Hold the Man has an anal sex car scene that involves a lot of communication. While you might not consider it sexy, it's definitely memorable.
The Hotel from Carol
Have you heard of this movie? The film about a May/December lesbian romance starring Cate Blanchett and Rooney Mara is one for the ages.
There is only one sex scene in the movie Carol, but it has a lot of tension and energy in those few minutes of screen time.
Salim and Jinn from American Gods
Two episodes into American Gods, the audience sees Salim, a recent New York transplant, get topped by a mythical Middle Eastern god who is posing as a taxi driver.
This steamy scene between two Muslim characters is beautiful, heartwarming, and will raise the temperature of the room.
The Drawn Out Foreplay in Below Her Mouth
The sexy scenes in this movie last more than five minutes, taking its time with the initial body contact, through the foreplay, and into intercourse.
The Awkward Bathroom in Booksmart
First times aren't always as romantic as movies and television make them out to be. They can be awkward and confusing, and that's the case with the sex scene from Booksmart.
Amy and Hope make out on the floor of the bathroom and then eventually, do more than make out. When Amy tries to pleasure Hope, Amy whispers, "I don't think that's the hole you think it is."
And yes, embarrassment follows.
Fun fact: Delta Airlines edited this scene out of their in-flight entertainment version, but has since restored it to its full glory.
Connor Rims Oliver in How to Get Away With Murder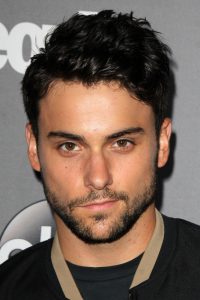 How to Get Away with Murder put gay sex front and center in the very first episode when Connor rims Oliver. Throughout the seasons it explored hookup apps, consent in queer culture, and several different relationships.
In Vulture's, "How to Get Away with Murder was Queer TV Royalty," Steffan Triplett discusses how the show never took queerness off the table.
Mutual Handjobs in Moonlight
Handjobs are sexy too. This Best Picture Oscar-winning film follows Chiron's first sexual experience with fellow student Kevin.
Director Barry Jenkins handles the encounter framing it with grace and acknowledgment as to how this will shape the character's growth throughout his life.
The Very Lengthy Sex Scenes from Blue is the Warmest Color
Two teenage girls fall in and out of love on Blue is the Warmest Color, but where this movie really struck a chord was with its twenty minutes of scintillating sex scenes. (Which earned the film an NC-17 rating.)
Blue is the Warmest Color won the Palme d'Or at the Cannes Film Festival that year and immediately prompted a strong response from critics. Some likened the scenes to softcore porn and art-house exploitation.
Conclusion
There are a lot of LGBTQ+ sex scenes out there now. What were some of your favorites? Let us know in the comments below.
[w153_th_products title="Best Selling Items" orderby="bestsellers" categories="toys" count="12″]