Sex toys are fun, so is sex. When you combine the two with your partner, it's even better. You can turn almost any vibrator, dildo, or other toy into a couple's sex toy. But sometimes, you want one that's designed for both of you to have a good time. From penetration to vibration, check out these nine sex toys to try today!
Vibratissimo Sei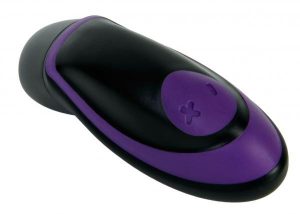 Whether your partner is in the same room with you or hundreds of miles away, the Vibratissimo Sei lets you play together. This non-phallic vibrator can be cupped comfortably against your body, stimulating your clit. The round tip offers pinpoint stimulation and make you feel good all over. The mobile app even lets you create custom vibrations so you and your partner can find exactly what feels good to you.
Boss Cocks Pleasure Party
When is a penis ring more than a penis ring? When it has a bullet attached for your partner's pleasure. The Boss Cocks Pleasure Party is now a sex toy for two. The bullet rests against the shaft, too, so you're both going to feel good. With each thrust, the pleasure doubles and intensifies for both of you.
Double Penetrator C Ring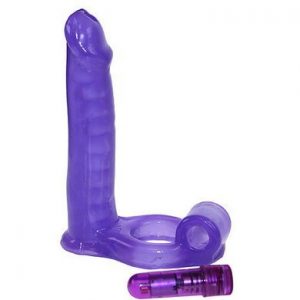 Another penis ring that doubles as a different sex toy, the Double Penetrator C Ring is a penis ring and a dildo. You and your partner can try double penetration while whoever wears the ring lasts longer and has more intense orgasms. The attached bullet stimulates both the testicles and the clitoris, offering triple the pleasure.
We-Vibe Pivot
We-Vibe toys aren't just for clitoral stimulation. The Pivot is a mobile-app controlled penis ring. Use it together during penetrative sex and find the right sensations through the app on your phone. Or, if you like to play games of power and control, one partner can wear the Pivot while the others controls the sensations. How long can you take it until you explode? Play long enough, and you'll find out!
Blue Motion Nex 2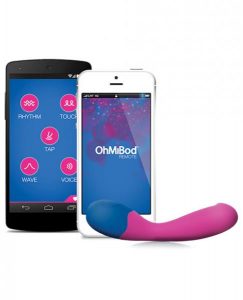 The Nex 2 is a vibrator that can stimulate the g-spot, clitoris, or wherever you want to feel good. It's controlled by a mobile app so you can direct your partner's pleasure. The curved vibrator has multiple settings so no matter how you play with it, you're likely to find a way to make it hit the right spot. The app turns play into a group activity – whether you tease and torture your partner or make them come again and again and again.
Double Dong
This veined, 18 inch flexible dildo gives you and your partner the pleasure of penetration. Have sex together and find your right rhythm. Pegging, vaginal, or anal sex are all on the menu when you have the right sex toy. The Double Dong may be exactly what you need to make each other feel damn good.
Double Delight Strap-On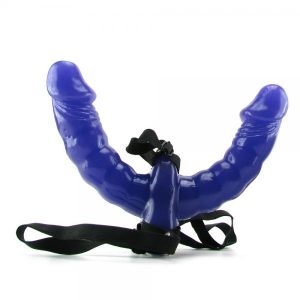 The Double Delight Strap-On lets you penetrate yourself and your partner – at the same time. Both dildos vibrate and they run off separate power controls. You can find what works for you and let your partner figure out what they like. Either way, you're both getting a good time. The elastic harness is adjustable and fits most people so you swap with your partner and have sexy fun in a new way.
We-Vibe Ditto
Anal plugs tend to show up in kinky play. Ass training is a thing so you can eventually take something bigger – real or sex toy – in your anus. The We-Vibe Ditto takes that training to a new level. Just like the other We-Vibe sex toys, the Ditty uses a mobile app. While your partner wears it, you can control the vibrations and sensations they feel. How ready are you or your partner for anal sex? The plug and the mobile app will help you decide.
Kiiroo Onyx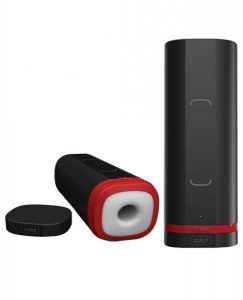 The Kiiroo Onyx is part of the latest in virtual reality sex, but it's also a couple's toy when you can't be together. The Onyx is a masturbation sleeve that feels real enough that you might forget you're not really alone. You can use the virtual reality porn videos or play together with your partner. Buy the companion to the Onyx, the Pearl if your partner as a vagina or another Onyx if your partner has a penis. Kiiroo lets you get busy no matter how far apart you are.
Conclusion
No matter who your partner is, if you're both into the idea of sex toys, you can find something that makes you both feel good. Double penetration, penis rings, vibrations, or even long distance sex are possible with the right couples sex toy. Visit an adult toys shop and find the sex toy that best works for both of you.
Check out our infographic and share if you think you and your partner need at least one of the toys on this list!