Jonesing for a new anal sex experience? Want a new sex toy but don't know what to get? We've got plenty of anal toys to make your desires and fantasies a reality.
Start with this list to find exactly what you need and want.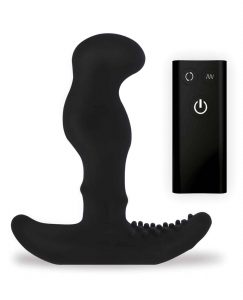 Nexus G Stroker
The Nexus G Stroker can be used as either a prostate massager, a vibrating butt plug, or a G-spot vibrator — it's that versatile. For backdoor fun, the curves combined with tiny stroker beads in the shaft turn your booty pleasure into a whole new experience. This silicone anal toy has six vibration modes and three speeds, and you can use the remote control for a hands-free experience.
Thump It Curved Butt Plug
Vibrations are nice, but if you're looking for something truly unique, check out the Thump It Curved Butt Plug. It uses kinetic technology to create powerful thumping sensations, instead of the typical buzzing vibrations you're used to. You get seven functions of thump — three speeds and four patterns. This rechargeable silicone plug also comes with a remote control so you can let your partner control the fun.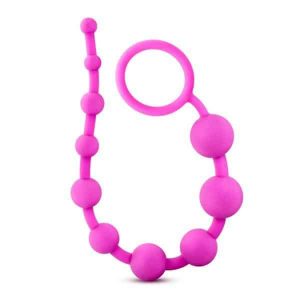 Blush Luxe Silicone Beads
Looking for an anal sex toy that's less intimidating but just as fun? Try the Blush Luxe Silicone Beads, perfect for the booty newbie or the anal expert. These satiny smooth silicone beads allow you to explore safely and increase the sensation slowly. It's made with 10 beads, so start small and work your way up. And for the more experienced player, move your anal beads in and out for an amazing sensation.
Rocks Off Ass Berries
What do you get when you combine one of the most powerful bullet vibrators with a textured butt plug? You get an amazingly good time with the Rocks Off Ass Berries, that's what. Yes, this vibrating butt plug is berry-shaped with bumps that provide even more sensation. The single-speed bullet vibrator is removable so you can change up the fun based on your mood.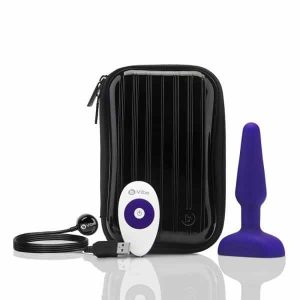 b-Vibe Remote Trio Plug
When you want a more powerful anal experience, go for the b-Vibe Remote Trio Plug. What makes this singular butt plug a "trio?" It's the three powerful motors inside the plug giving you eight vibration levels and nine functions. You'll get more pleasure and sensation in this silicone butt plug than in any other anal toy you've ever tried.
Pretty Love Beaded Plug
The Pretty Love Beaded Plug is perfect for couples' fun or solo play. Hand your partner the remote control and let them choose from four vibration settings and four speeds. Use the suction cup base to mount your butt plug for fun on your own — and don't forget the remote! No matter how you play, you'll have an amazing experience with your new favorite plug.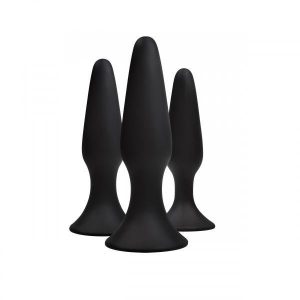 Renegade Sliders Training Kit
Trying out butt plugs for the first time? Don't know what size to choose? Kits, like the Renegade Sliders Training Kit, are always a great option. You get three sizes, so you can work your way up from small to large. These firm, flexible plugs are great for solo play or fun with a partner. Even better, they're made with suction cup bases so you can enjoy your anal play almost anywhere.
Colt XXL Pumper Plug
Ready to stretch your limits and find a butt plug that can grow with you? The Colt XXL Pumper Plug is a silicone inflatable butt plug that lets you choose just how big to go. Great for long-time anal players who want to find out how much they can handle without constantly replacing your toys with something new. Use the squeeze bulb to discover how much you can take, and the easy release valve to quickly ease up when it gets to be too much.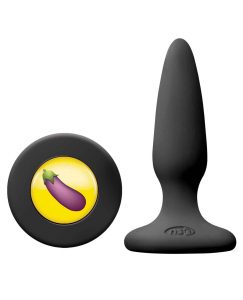 Tails Moji's Eggplant Plug
For the person who loves to laugh and play, the Tails Moji's Eggplant Plug might be your new favorite toy. It's a simple, basic butt plug, but it lets you show off your personality. This style has an eggplant emoji on the base, but it's not the only emoji butt plug you can get. Collect them all to add play and fun back to your anal sex experience.
Conclusion
No matter what anal toy you choose, don't forget the lube. Water-based lubricant always works, but some toys allow silicone or hybrid lubes. Read the instructions first. Look for a toy that excites and intrigues you while also providing the pleasure you crave. And if you're not sure what to get, start with this list!
Interested in anal? Which of the toys listed here appeals to you the most? Share with us down in the comments!