The most important thing about any anal toy you use is comfort. Lube is a must, and buying the right size is required. But one feature that can make a big difference in your backdoor pleasure is vibration.
The added sensation in vibrating anal sex toys helps your body relax and eliminates discomfort. Even better, it amps up your own pleasure so you have a better experience overall.
Upgrade your backdoor pleasure with one of these vibrating options.
Thump It 7x Butt Plug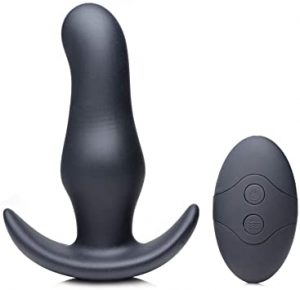 The Thump It 7x Butt Plug isn't your typical anal sex toy. It features an inner weight that uses Kinetic Technology to create a thumping sensation once inserted and turned on. The vibrations don't buzz, they thump. Choose from three speeds and four patterns to find what feels best to your booty. This rechargeable silicone butt plug comes with a remote control for a hands-free experience.
Pretty Love Remote Control Beaded Plug
Want a set of anal beads but would prefer a few vibrations added in? Try the Pretty Love Remote Control Beaded Plug. Yes, it's a butt plug but the beaded texture provides the look and feel of anal beads. With the suction base, you can mount it anywhere. Use the remote to cycle between four vibration settings and four rotation settings to enjoy the beads to the fullest extent. It's great for solo play or fun with a partner.
Fujiko's Anal Probe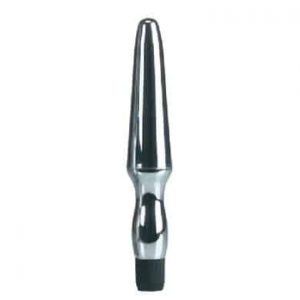 You probably don't expect an anal probe to vibrate but that's only because you haven't tried Fujiko's Anal Probe, a waterproof anal toy that looks more like a bullet than anything else. Choose from silver or purple, and pick from multiple speeds when you play. The ergonomic handle makes it comfortable to hold while the slim, tapered shaft makes it comfortable to use.
Pinpoint Probe
What makes the Pinpoint Probe so unique? It might look like any other prostate massager, but this sex toy includes a lot of control and even more pleasure. Choose from 12 functions of vibrations, pulsations, and escalations all while you enjoy the rolling pleasure ball with its three independent speeds. The ridged shape of this anal toy only adds to the sensations you'll feel once you put it in and turn it on.
Rocks Off O-Boy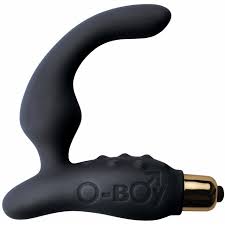 Think Rocks Off only make bullet vibrators for her? Think again! The Rocks Off O-Boy is a seven-speed, silicone prostate massager that's packed with sensations and power. This brand is known for vibrations that provide plenty of pleasure, and now they've given it to you in another form — for your backdoor fun!
Nexus Ace Remote
Nexus makes all kinds of great sex toys for men, and they've included all that power and pleasure into the Nexus Ace Remote Control Butt Plug. Choose from multiple sizes and enjoy six powerful but quiet functions and a tapered plug built for comfort. Hand your partner the remote, and let them play from up to 25 feet away. It's a great option for kinky fun, role play, and other sexy hijinks for you and your significant other.
Master Series Cobra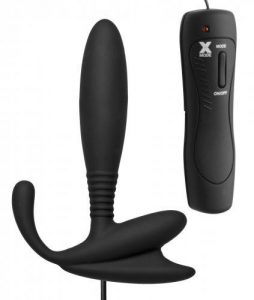 The Master Series Cobra Vibrating P Spot Massager looks unassuming, but like a cobra, it'll strike with plenty of force and intensity. That's because of the curved shape designed to reach both your perineum and your prostate at the same time. Choose from six vibrating modes, use the remote to focus on the fun, and enjoy the big (and maybe even multiple) orgasms this prostate massager provides.
Renegade Vibrating Massager 1
You might feel like a renegade the first time you use the Renegade Vibrating Massager 1 but it's only kinky the first time you do anything. This vibrating prostate massager features a removable bullet vibrator, so you can play with extra sensation when you want and remove it when you want to keep it lowkey. The curved shape and ridges are designed to maximize your pleasure while the silicone feels comfortable against your P-spot.
Conclusion
No matter what kind of anal sex toy you want — prostate massager, anal beads, probes, or butt plugs — there's a vibration option available. Add sensation and pleasure while decreasing discomfort with any of the toys on this list. Your butt will thank you for it every time you use it.
Are you into anal play? Do you have a favorite sex toy to use? Comment below and let us know what you think!