You know you want a Fleshlight, but you're not sure which one to buy. They all look and sound amazing but you almost have too many choices. How are you supposed to pick?
Let us help you narrow down your orgasmic options with a list of the top-rated Fleshlights according to Jack and Jill Adult customers. Pick your new Fleshlight from the list below!
Fleshlight Pink Lady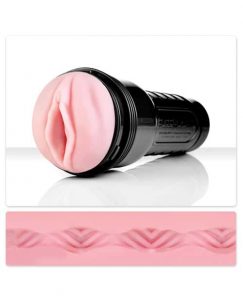 Three versions of the Pink Lady are the top-rated Fleshlights: Pink Lady Vortex, Pink Butt Original, and the original Pink Lady. This is Fleshlight at its finest. Simple masturbation sleeves made with high-quality material that offer the explosive pleasure you expect from the biggest name in male pleasure. Choose the opening (butt, mouth, or vagina) you prefer and the ribbed texture you crave for an orgasm you're going to love.
Fleshlight Girls Lisa Ann
Is Lisa Ann one of your favorite adult stars? Do you watch her clips on repeat while you jack off? Have you paid to watch her videos? (If not, you should!) Now you can buy a Fleshlight modeled from her luscious body. When you sink in deep to your new stroker, it'll be like she's right there with you. This Lotus Fleshlight is made to feel as close to real life as possible, making this sleeve your go-to for big pleasure and bigger orgasms.
Fleshlight Girls Stoya
If you love kinky porn and imagining sexy and willing submissive Stoya riding your hard-on, you're not alone. Now you can bring her home with you with a Fleshlight Girls Stoya stroker. Like all other Fleshlight Girls, the Stoya is modeled on the real woman. Enjoy her porn and her Fleshlight at the same time. Imagine her giving you that trademark sassy smirk while you do her all night long.
Fleshlight Girls Tori Black
Girl-next-door and sexy woman Tori Black doesn't just have to feature in your fantasies. With her Fleshlight, you can have the award-winning adult star in your hands and between your legs whenever you want. Find out why she was named the 2010 AVN Female Performer of the Year while you watch a few clips and pound away at your new favorite stroker.
Fleshlight Flight Aviator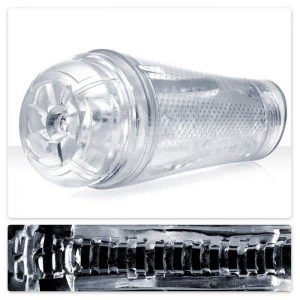 Want a Fleshlight that doesn't look like the typical stroker? Need something you can travel with or leave out in your bedroom without everyone knowing exactly what it is? This sleek, ergonomic, and cool-looking Fleshlight is easy to use, feels amazing, and is clear so you can watch yourself stroke in and out. No wonder so many guys love it! With plenty of lube and some time alone to enjoy yourself, you will too.
Kiiroo Onyx 2 Romi Rain Experience
What's better than a well-made, realistic Fleshlight? How about one that uses virtual reality to give you the experience of a lifetime? The Kiiroo Onyx 2 takes everything amazing about Fleshlight strokers and combines it with virtual porn. In this case, the gorgeous, sexy, and talented Romi Rain. The Onyx 2 is designed to simulate real sex with your favorite porn star. With each thrust, you'll feel a virtual version of the real Romi Rain. Even better, once you use Kiiroo, you'll find that plenty of other sexy stars provide their own virtual experience. You'll never get bored with this stroker.
Fleshlight Turbo
Don't love strokers that look too realistic but hate giving up the very real sensations they provide? The Fleshlight Turbo series fixes that for you. Choose from Thrust or Ignition — both will rev you up and get you off. You get the amazing feeling you expect from Fleshlight but without the pink tones or anatomy lesson you don't really want. It looks cool and does its job which is sometimes all you really need.
Fleshlight Torque
Looking for a more basic Fleshlight but still want all the texture, ribbing, and stimulation you need to get off in a big way? The Fleshlight Torque, like the Aviator, is smaller and more discreet without sacrificing quality. It's clear sleeve and canister give you a bird's eye view of exactly how you thrust in and out and how well the sleeve grips your shaft. Enjoy the show while you explode with pleasure.
Conclusion
Not every guy enjoys the same thing as someone else. Your favorite Fleshlight may be one that someone else doesn't like at all. But when you're stuck trying to choose which new toy to get, knowing what other guys love may help you decide. Start with the top-rated picks and read the reviews to decide which Fleshlight you need to buy next. Once you find your personal favorite, you may not want to put it down — and you don't have to.
Do you have a favorite Fleshlight? Comment below and tell us why you love it!