Certain sex toys get all the love. They're the latest, greatest, most talked about vibrators, penis rings, dildos, whatever. But with tens of thousands, maybe even hundreds of thousands of sex toys on the market, it's easy to miss really good toys.
While not every sex toy works the same for everyone, many are worth a second look and maybe even a few tries. No matter what kind of sexy thing you enjoy, there's a way to enhance it with the right toy. Here are eight sex toys you've never heard of but may want to give a try – alone or with a partner.
Fukuoku Massage Glove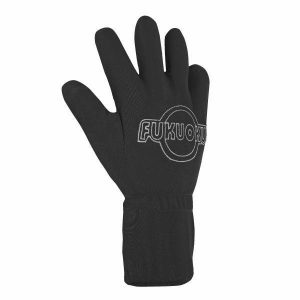 It's okay to prefer your hands when you get yourself off. With the Fukuoku Massage Glove, you can take what works – those nimble fingers of yours! – and make them feel even better. This waterproof glove is made of lycra so it feels nice and soft against your skin. It's good for solo or couples play as you can reach down and provide your partner with extra stimulation, too. You'll have multiple speeds to choose from so if one doesn't work, try the next setting or two.
Ultimate Beaver Futurotic
It slices, it dices, it…okay, maybe it doesn't do any of that, but the Ultimate Beaver Futurotic does a lot of stuff all at once. Not only is it a clit stimulator, it's also a penis sleeve and a penis ring. Slip it on so that the sleeve covers the penis, adding a bit of length and girth. Pull your testicles through the ring to last longer during penetration. You'll feel vibrations on the inside of the sheath and with each thrust, your partner's clitoris will get some well deserved love and attention, too.
Mini Sex Ball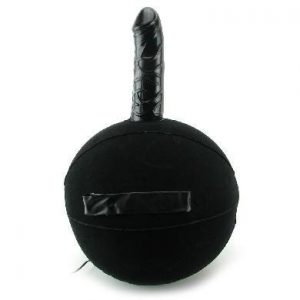 When you love penetration but you also want a long, hard ride, a Mini Sex Ball might be all you need. Turn it on, climb on top, and enjoy the ride – at your pace and in your own way. It holds up to 300 pounds and has a six inch dildo. Take your solo sex pleasure to a new place or let your partner enjoy the show as they watch you get yourself off in a new way. The possibilities and the positions are almost endless.
My Little Heaven
If you think you've seen dildos designed to hit the g-spot, think again. My Little Heaven was created by a female designer who wanted something that could actually tap her in the right spot. The design is completely unique and not your standard dildo but for many people, what matters most is that it works. With an insertable length of five inches, once you find the right angle, you may be the owner of some amazing, intense orgasms.
Nirvana 350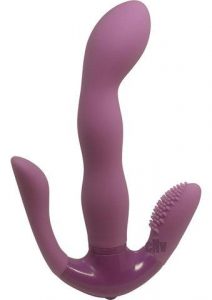 If all-over pleasure is what you want most, the Nirvana 350 can give it to you. This insertable toy can stimulate your body internally, as well as clitorally and anally. Turn it on and enjoy the vibrations in a surround-sound kind of way. It gets you coming and going (pun definitely intended). Because it's waterproof, you can take your Nirvana anywhere you want. Bring it into the shower, with or without your partner and see what happens.
Vedo Cowboy
Love some backdoor stimulation? The Vedo Cowboy offers both prostate and perineum massage giving you attention in two of the most sensitive spots on some people's bodies. You've got 10 different functions with two individual remotes. Give yourself one level of internal stimulation and a completely different level of external stimulation. You might have some of the biggest, most powerful orgasms of your life once you find the right rhythm.
Optimale UR3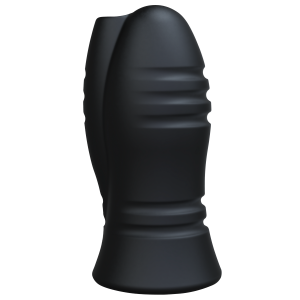 Take your one-handed pleasure to a new level with the Optimale UR3 stroker. It's got a plush interior that feels good on its own. Turn on the bullet vibrator to give yourself even more stimulation. With a single hole you can enjoy a tight, natural suction once you're in and the 10 setting bullet vibration adds a new layer of sensation that your hand and other strokers just don't provide.
White Nights Bullets
Like your pleasure in small packages? A bullet vibe is meant to get you hot, turn you on, and make you ready for what comes next. The White Nights Bullet is small but powerful. Use it against your clitoris, internally, or against the perineum for added fun with a partner. The remote control lets you change the settings easily while the vibrations warm you up for whatever you have planned next.
Conclusion
Experimenting with pleasure is meant to be fun. Trying new sex toys should be an adventure, not a chore. Visit an adult shop and try something you've never heard of that gets decent reviews and you may be pleasantly surprised.