Your Fleshlight may be your favorite solo sex toy, but that doesn't mean it has to be used alone. In fact, pairing it with another toy can turn your orgasm into a brand new experience. Even better, certain toys are designed to be used with a partner which will give you a great reason to bring your favorite Fleshlight to bed!
Here are a few ideas to get you started.
Penis Rings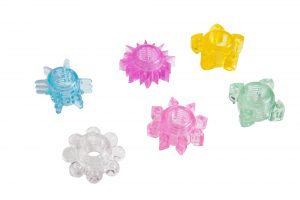 A penis ring serves multiple functions. It helps your erection last longer, makes your orgasms more explosive, and delays your climax. Rings can also make you feel more sensitive while you masturbate. If any of that sounds like the perfect match for your Fleshlight, you're right! Think about what you like best about your stroker. Now imagine turning your pleasure up a few notches once you put on a penis ring.
Butt Plugs
Backdoor fun isn't for everyone, but if you love extra sensation while you're masturbating, a butt plug could be the way to go. You don't have to do anything with it once you get it in (just use plenty of lube). This means you can focus on your stroking tempo and pace with your Fleshlight while also enjoying the pleasure you're getting from your plug. To take your pleasure to another level, consider a vibrating plug instead.
Penis Pumps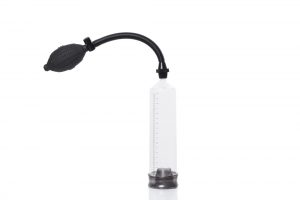 Fleshlights are designed to feel good no matter what size penis you have, so you may not think a penis pump has a place here. Think again. Sure, penis pumps like the Max Results Pump temporarily enhance your size, but they also do much more. The very act of drawing the blood into your shaft makes you more sensitive. Once you're as big as you can get, imagine sliding into the stroker. You might explode on the first stroke just from the pleasure of the experience.
Prostate Massagers
If prostate play is on your list of must haves, you're going to love pairing a prostate massager with your Fleshlight. Lube up and slide it into your rectum. Set it so that it taps your p-spot just right. Now, you can either move it back and forth for added sensation, or let the natural movement of your body take over as you use your stroker. Either way, you get double the pleasure and double the fun.
Dildos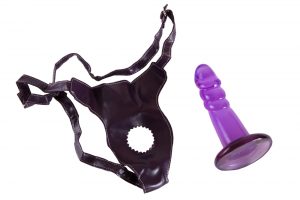 This is for anyone who loves strap-on sex and wants to use sex toys with your partner. Imagine this — you're stroking away with your favorite Fleshlight up front while your partner pounds away at the back for some serious pegging fun. You're both getting what you want and using multiple sex toys in the process. Everyone wins!
Nipple Clamps
Love sharp sensations and pain? Want to get kinky without worrying about a lot of technique or gear? Nipple clamps add a literal bite to any experience. Use them alone or with a partner. Your brain might go into overload as it tries to decide where to focus — the bliss of your Fleshlight or the sting of the nipple clamps. If you get off on painful sensations, this could lead to an explosion when you're done.
Blindfolds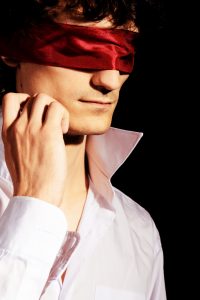 Want to bring your Fleshlight into your partnered sex life? Got a submissive kink? Put on a blindfold and let your partner do what they will with you, including teasing you with your favorite stroker. Maybe they let you get off, and maybe they just tease you until you're begging for more. Once you give up the ability to see, there's no way to know what's going to happen next.
Bed Restraints
Under-the-bed restraint systems are an easy way to play with bondage and control. Add in the blindfold or skip that part. Either way, once you're tied to the bed, your partner has all the power. A really cruel tease would be to not use your Fleshlight and just let you look at it. Or they might pair it with a vibrator on your balls or a prostate massager in your booty — anything to force the biggest, best orgasm you've ever had.
Conclusion
Who says you have to use one sex toy at a time? Not us! Mix and match your favorite toys and create new sensations with your favorite Fleshlight. What you choose depends on the sensations you want to feel and whether you're playing alone or with a partner. There's no right or wrong way, only the way that feels the best.
Do you use other sex toys with your Fleshlight? Let us know down below!