Anyone with any kind of disability can (and should) enjoy sex, explore their sexuality, and play with sex toys. People's reasons for playing with sex toys are often the same, regardless of any health or mobility issues they may have. Sex toys help you explore your body and enjoy a new sexual experience alone or with a partner.
If either you or your partner has a physical disability or limited mobility, these sex toys can increase your pleasure and offer new sexual experiences.
Hands-Free Clitoral Stimulation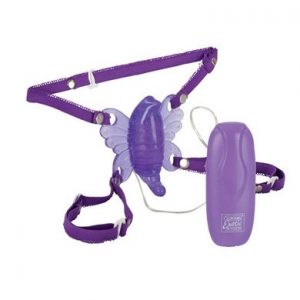 Being unable to reach down and touch your clitoris doesn't mean you can't enjoy stimulation in that part of your body. Hands-free vibrators like the Venus Butterfly 2 use straps to position the vibrator and buzzing sensations to stimulate your body. You get the pleasure you want without the physical exertion of holding or moving the vibrator against your vulva. Use it during other sexy fun with your partner or during solo sex.
Hollow Strap-on Dildo
If you have erectile dysfunction or any illness or disability that prevents an erection, hollow strap-on dildos may be the solution. Your partner can ride your dildo or you can get into familiar or new positions to experience penetrative sex again. Find the right one for you and enjoy penetrating your partner for the first time ever or in a long time. Use it alone or with other sex toys for added pleasure.
Thigh Harness
The standard strap-on harness may not be a good option for you. If you can't trust, it won't work for you. A thigh harness offers a different solution. Place the harness and dildo on your thigh and allow your partner to penetrate their body while on your lap or leg. As long as mobility allows, you can stimulate yourself or them while they enjoy the ride.
Liberator Wedges
For added help finding the right position and maintaining comfort during sex, the Liberator wedges offer support and stability. They're great if your partner can't stay hold themselves in a specific position or doesn't have the flexibility to get into certain positions. It doesn't matter if your preferred sexual position is for penetration or oral. All that matters is that you both feel good and are comfortable during sex.
Sex Swings
A sex swing allows people of any range of motion and physical ability to experience sex in another way. For partners who cannot support their own weight or let weight press down on them, a sex swing removes that problem. Swings are also great for partners who can't bend over or put weight on their knees for certain sexual positions but who can stand.
Lubricants
While not technically a sex toy like a vibrator or dildo, lubricants definitely have their place in the bedroom. They make masturbation and penetration much easier, especially when your body doesn't produce enough moisture. The type of lube you use will depend on the type of sex toy you have and what kind of sex you're having. Thicker lubes are good for anal sex while water-based lubes are best for silicone and other soft materials.
Pulse III Solo or Duo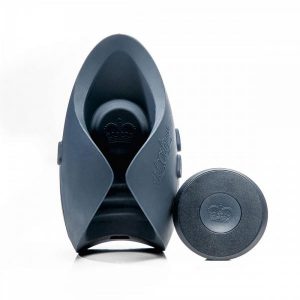 Hot Octopuss is an award-winning company that first made the Pulse III (Solo and Duo) specifically for people with physical disabilities and mobility issues. The Pulse III can be placed around a flaccid penis, turned on with the remote, and stimulate the body without moving the toy back and forth. Known as the "guybrator," many users say it creates one of the most powerful orgasms they've ever had.
Original Magic Wand
The Original Magic Wand is a classic vibrator that's been around 50 years. Many people love it for it's large vibrating head and powerful vibrations. For people who want or need stronger sensations and cannot reach their vulva, the Original Magic Wand may offer a solution. The handle is longer than some vibrators allowing for easier access, and the sensations may be strong enough for people who do not feel sensations produced by smaller or lighter vibrators.
Conclusion
Everyone's needs during sex are different, but when you have a physical disability it feels complicated, even impossible. Finding what works for you or your partner takes practice and experimentation but it is possible. Everyone deserves to experience sex in whatever way feels good for them. Sexual desire doesn't necessarily stop because of illness, injury, or any other reason. With the right adult toy, you can experience sexual pleasure alone or with your partner.
Do you or your partner have a sex toy that works with your physical disability or makes sex and pleasure easier? Share with us below!