We all have that one ex, right? The one we can't stop thinking about, good or bad. Either they lied and cheated in the worst way or they might have been the love of our life, but now we'll ever know for sure. 
Do you know who won't make you feel bad, gaslight you, or pop up in your social media memories in a year? Your favorite dildo, that's who. Celebrate your dildo because it's definitely better than your ex. Here's how.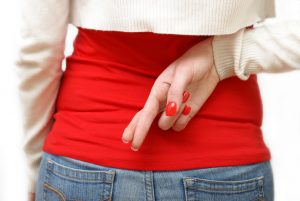 Your Dildo Won't Lie to You
A partner that lies is the one who becomes an ex eventually. Whether they lie about serious stuff or small details for no real reason, your trust in people gets screwed over in the process. Your dildo will never lie to you. It's a six (or 10) inch dildo, and it won't pretend otherwise. Even better, it tells you that upfront so you never have to guess. Dildos are dependable and trustworthy, as long as you keep them clean. 
A Dildo Can't Cheat on You
Your dildo lives in a drawer or on your nightstand. It will never tell you it had to work but then sneak around and hook up with someone else. A dildo can be your constant companion, and you never have to wonder who it's texting behind your back. It won't send pics of the D to random people on a dating app, either. Reach out your hand, and your dildo will be there, ready to pound you deep and hard for as long as you want.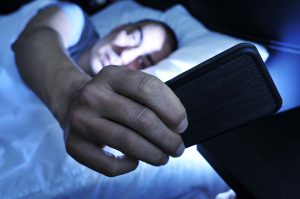 Your Dildo Won't Send You Late-Night Texts
Got an ex who can't seem to stop the late-night, increasingly desperate texting? Your dildo will never do that to you. It knows what it can do and doesn't have to beg for your time, attention, or forgiveness. Especially since your dildo will never do anything that forces you to block it on social media and from your phone. But we all know at least one ex who will.
You Can't Scroll Through Your Dildo's Social Media Feed
It's easy to miss what was good about an ex (conveniently forgetting the crappy things they did to cause the break-up). If you've ever scrolled through the social media feed of an ex, you know how pathetic it can make you feel. You never have to do that for your dildo. It'll never dump you or make you jealous. In fact, it'll always be wherever you left it last, whether that's on the edge of the sink or next to your bed. Whenever you miss it, pull it out and use it as much as you want.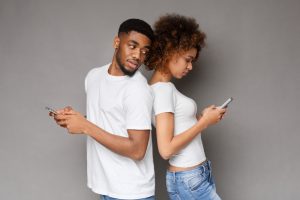 Your Dildo Won't Get Jealous
Unlike that ex who got jealous anytime you politely smiled at someone they thought you might be interested in, your dildo will never do that to you. Pull out your vibrator. Grab another dildo. Bring a new person to bed. No matter what, your dildo won't freak out on you in a restaurant parking lot because you were too nice to the server. 
Dildos Will Try Anything at Least Once
Did your ex slut-shame you for wanting sex all the time? Did they kink-shame you for being into BDSM? That's probably why they're your ex right now. But your dildo will never do that to you. Your dildo is down for anything you want to try, no matter how freaky it might be. Just make sure to bring the lube to the party so everyone has a good time.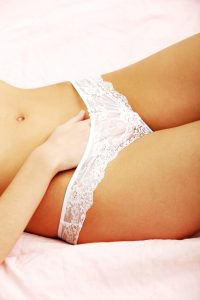 A Dildo Will Keep Going Until You Get Off
How many exes thought sex was done the moment they finished, leaving you unsatisfied? How many times did you fake an orgasm just so boring and bad sex ended a little faster? Your dildo won't stop until you're satisfied, and it doesn't need its ego stroked with a fake orgasmic moan. If it doesn't get you off, put it away and try something else – or get a new dildo that will get you off. Whatever, it's a dildo, it doesn't care.
Your Dildo Won't Make You Sad
Dildos don't make people sad. They make people happy. Whether you put it in a strap-on harness and pound your boo or you use the suction cup base in the shower and pound yourself, it will only ever satisfy you. If you find yourself thinking more about your dildo than a current partner, it might be time to make that person an ex. But if you ever think more about your partner than your dildo, it'll be there patiently waiting for you whenever you want it again.
Conclusion
What have we learned here? Maybe if our exes were more like dildos, they wouldn't be exes. Also, dildos are awesome and are always there when you need them.