Podcasts have been around, in some form, for nearly 20 years, but it's only been since the early 2010s that they've gained in popularity. From politics to history, podcasts are where a lot of people get their information. Some of the available information is about sex, kink, and love.  With your earbuds in, during your commute or at work, no one knows what you're listening to unless you tell them.
If you're curious about how other people have sex, why your body does that weird thing during orgasm, or whether your freaky fetish is "normal" or not, here are podcasts about sex you need to check out.
Modern Love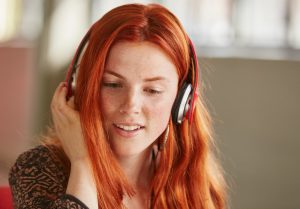 Based on the New York Times column, during the Modern Love podcast, essays published in the Modern Love column are read by famous names like Minnie Driver, Debra Winger, and Tituss Burgess to name a few.The essays feature real stories from real people discussing their relationships – both good and bad – at different points in their life. Each episode also includes an interview with the person who wrote the essay.
Sex with Emily
Emily Morse is a sex columnist, journalist, radio personality, and the host of the podcast Sex with Emily. She discusses anything and everything about sex from hookups and lube to why she loves (or doesn't love) sex toys, positions, and more. Her show is designed to help people in or out of relationships. Listen for a while for sex and relationships.
Savage Lovecast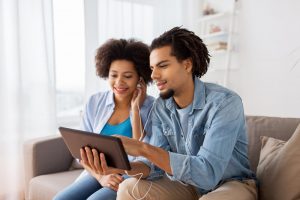 Dan Savage has been giving life and sex advice since his 1991 column, "Savage Love" first appeared in the Seattle publication, The Stranger. He still writes plenty of advice, but since 2005, he's also shared advice and opinions through his podcast, Savage Lovecast. People call in, leave a voicemail with their question or problem, and he answers them, although not always not the way you might expect. Why else should you follow Dan Savage? He's the reason we have the term "pegging" today.
My Dad Wrote a Porno
Finding out your dad writes erotica could be mortifying or it could be the basis of a popular and hilarious podcast. My Dad Wrote a Porno is part comedy gold and part sex education. Hosts Jamie Morton, James Cooper, and Alice Levine not only read excerpts, they also discuss sex and the tired stereotypes found between the pages/sheets of this particular porn.
Livin' and Lovin' in NYC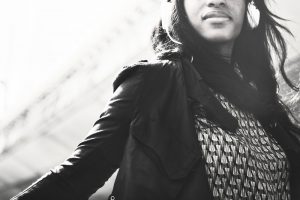 Feminists, podcast hosts, and writers Gale Mayness and Victator, call themselves feminist shock jocks and are here to cause mayhem and educate at the same time. They discuss queerness, bisexuality, hetero "stuff," sex, and relationships – and the politics of it all. You'll love it or hate it, but it's their honest and real take on sex and love in NYC.
Sex Lives
From New York Magazine's The Cut, Sex Lives, hosted by Maureen O'Connor, is a podcast about every part of sexuality that you can imagine. Episodes feature discussions about everything from hookups and masturbation to breakups and botox for your butt. They've had authors, columnists like Dan Savage, and many others on the show to talk about their own sexual experiences. If you wonder what goes on in people's sex lives, this is a way to find out.
The People of Kink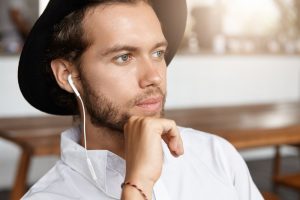 Wish you knew more about kink or understood your own kinky ways a little better? The People of Kink, hosted by Crazy Heart since 2012, may be exactly what you need. The show features interviews with kinksters from across the spectrum to get their perspective on how they discovered their kinky nature and what they enjoy. It's also part of The People of Kink (TPOK) radio network, a great place to find other podcasts discussing kink and sex, too.
Why Are People Into That?
If you've ever asked yourself, "Why are people into that?" or wondered why you like the kind of sex you like, Tina Horn's podcast, Why Are People Into That may be exactly what you need. Every topic about sex, from the mundane to the freaky, is up for discussion on the show. Tina, a writer and sexpert, turns to experts in the subject to ask, "Why do people like that?"
Conclusion
Don't ever feel bad if there's something you don't know about sex or relationships. Most of us have had to figure this stuff out on our own. Thankfully, we have articles, books, and yes, podcasts, to teach us what no one ever told us and remind us that the things we think are weird about sex are really very normal.
Do you listen to any podcasts about sex or kink? Share down in the comments below!