Penis rings are amazing sex toys, and help lots of people have the kind of sex they want to have and crave — alone or with a partner. From maintaining an erection to prolonging your orgasm, penis rings are great for couples. But they're also perfect for solo fun when you're ready to masturbate but don't want the fun to be over too quickly.
But not all c-rings are created equal. There's nothing wrong with a basic, stretchy ring, but if you need something more, check out these rings. They provide extra stimulation that your hand just can't offer.
SlingO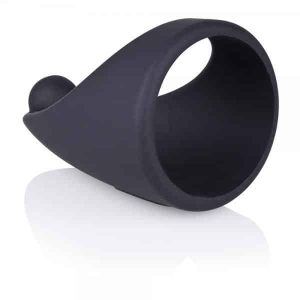 No battery required on this ring which makes the SlingO similar to more basic penis rings, but that also means you can play anytime, anywhere. Add lube, put it on, and start stroking. What makes this ring special is the sling design and the silicone ball at the tip. It's perfect for perineum stimulation while sitting comfortably against your body.
O-Joy
Don't want to fool around with batteries, noise, or a bunch of buttons? The O-Joy offers all the pleasure of the more complicated penis rings with none of the complications. The stimulating nubs rub against your shaft, your testicles, or your perineum, depending on how you wear it. As you stroke and rub, so does the raised points, adding extra pleasure to your solo fun.
Teaser Enhancer Ring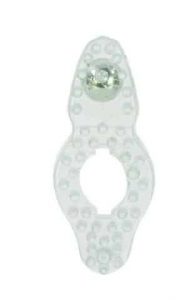 The Teaser Enhancer Ring combines the stimulation of pleasure nubs and a stainless steel ball to make your entire body feel amazing. Combining the texture and the ball against your perineum might make you explore with pleasure. Again, you don't need a battery to enjoy yourself. Bring it into the shower, use it when you want to stay discreet, and enjoy your next orgasm more than ever.
Atomic Jock TriSport
This three-way penis ring offers three times the pleasure. It wraps around the base of your penis and your testicles and gives you an extra squeeze around your shaft. While it's modeled on the steel tri-rings you may have seen before, the Atomic Jock TriSport is made of flexible material for extra comfort and safety. You've never used a c-ring like this or experienced pleasure like this before.
Dorcel Intense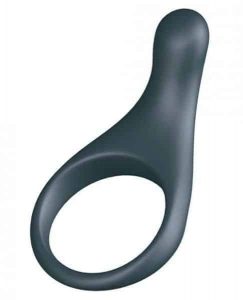 The Dorcel Intense is sleek, comfortable, and made with your pleasure in mind. Lube up, slide your penis ring down your shaft, and position the silicone nub in the spot that feels best to you. As you stroke, you'll get the added stimulation of the ring and the firm pressure you crave against your perineum.
Optimale Vibrating Ring
Need more stimulation than a basic penis ring can provide? Ready to add power to your next orgasm. The Optimale Vibrating Ring gives you small stimulating nubs that make you feel good, but if you turn it around, your pleasure will skyrocket. Instead of using the vibrator on your partner, use it on your own backdoor and let your orgasm explode out of you.
Ride n Glide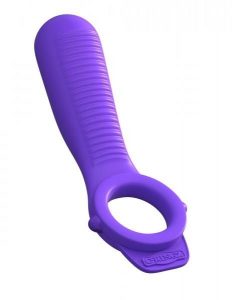 The Ride n Glide might be designed for couples, but that doesn't mean you can have fun with one. Because of the length of the vibrator, you may get more pleasure than in your perineum alone. For once, you may experience some real back door pleasure that lets you experiment with anal in a new way. This is a great way to explore before committing to other kinds of toys.
Endless Love
Once you've used and mastered the basic penis rings and other couples c-rings, it's time to up your orgasmic game. The Endless Love is meant for couples, but you can easily turn it into your new favorite solo penis ring. Turn it around so the vibrations hit your testicles or perineum. Play with the 10 settings to find exactly what turns you on and gets you off, and when you get bored with one setting, try a new one!
Conclusion
Any penis ring can make your next orgasm feel amazing. When you're searching for something beyond standard sensations, additional stimulation can take your pleasure to a new level. Add plenty of lube and don't be afraid to experiment with enjoying yourself in the shower or adding other sex toys, especially if anal play really turns you on. Explore what feels good to you and find the perfect penis ring for all your orgasmic needs.
Have you. used one of the rings on this list or another? Share your favorite in the comments below! 
Love the products listed here? Let the world know you get your c-ring fun on by sharing the infographic below, too!