The basic job of any c-ring is to put the squeeze on your penis so that you stay harder longer and increase the intensity of your orgasm. For many people, this automatically means a bigger, better orgasm. But that's not the only way a penis ring can get you off in a big way.
Penis rings that add something extra — vibrations, sensations, or an extra squeeze — provide even more stimulation than basic rings do. You might already have what you need if you've been using "couples c-rings" with your partner. If not, here are a few you should try.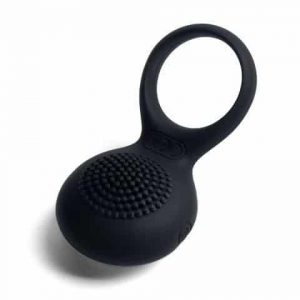 Tyler by Svakom
At quick glance, the Tyler penis ring looks fairly unassuming. It's simply a soft silicone ring and a vibrating disk. Yes, you can use this against your partner's clitoris during penetration, but to give yourself something special, turn it around. Now the vibrations are pressed up against your testicles, near or on your perineum (the sensitive spot between your balls and anus). Choose your favorite setting and have a good time, either alone or with your partner.
Overdrive Vibrating Ring
Another penis ring designed for two, the Overdrive Vibrating Ring can easily double your own pleasure. The large vibrating wedge can sit against your perineum (aka your "taint") while the ring gives you the squeeze you need. Try one of the three vibration settings to find what feels best to you. If it happens to move past your perineum to stimulate your anus, you might be surprised at just how good that can feel, too.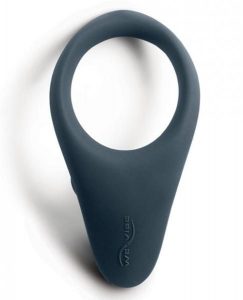 We-Vibe Verge
We-Vibe doesn't just make couples toys or vibrators for g-spots and the clitoris. The We-Vibe Verge is designed specifically for penises. The narrow vibrating plate is curved to fit against your body and bump up against your perineum. From that point, you're only getting started. Use the We-Connect app on your phone to control your c-ring, create custom vibration settings, and even let your partner control your pleasure — from any distance.
Fantasy Turbo Teazer
Why use one penis ring when two is better? That's what makes the Fantasy Turbo Teazer so great. You get two rings — one to go around your shaft, the other around your testicles. Your partner gets the benefit of a bullet vibrator against their clitoris. Or, as you've already seen, you can wear it upside down and let the vibrations hit you right in the perineum for an even bigger orgasm.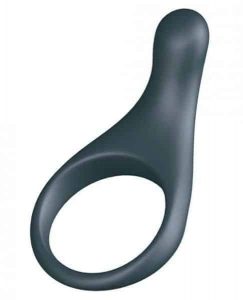 Dorcel Intense
Slip the Dorcel Intense on one way, and your partner is going to get concentrated vibrations right on their clit. Put it on another, and those same sensations will hammer your perineum over and over again. The focused vibrations make all the difference with this penis ring, whether you're masturbating on your own or having great sex with your partner.
Screaming O Slingo
Want some perineum pleasure without batteries or cords? The Screaming O Slingo is made to give you a screaming O all your own. The c-ring squeezes the base of your shaft, and the sling cups your testicles. But it's the solid silicone ball that does the real work. It rubs and strokes your perineum while you thrust in and out during penetration or as you stroke while you masturbate.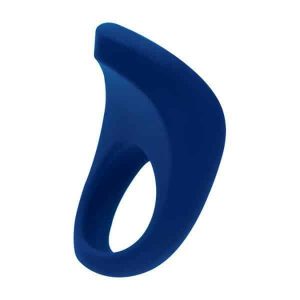 Drive Vibrating Ring
The Drive Vibrating Ring is an affordable option for dual pleasure penis rings. Slip it on and let it stimulate your perineum over and over again. The pointed tip focuses all the stimulation in one area so that you can hit just the right spot. Take it into the shower, as it's fully waterproof, and find out how much fun you can have with soap and your c-ring.
OptiMale C Ring
The OptiMale C Ring makes you feel good all over, whether you're using it with your partner or alone. Like other vibrating penis rings, if you wear it upside down, you'll get the benefit of the vibrations against your perineum. But this c-ring comes with an extra feature — two vibrating nubs that press into your testicles for even more stimulation. Play with the four available settings to find what feels best for you and then let yourself get lost in the moment. It's about to get explosive.
Conclusion
Simple penis rings are fun all on their own. What's not to love about more erect penises and more explosive orgasms? But when you want to take your pleasure and your orgasm to another level, it may be time to try a different kind of penis ring. Go to an adult shop and give any of these a try to find what makes you come harder, longer, bigger, and better.
Have you tried any of the penis rings on this list? If so, which one was it and what did you think of it? Share your thoughts in the comments below!