Here at Jack and Jill Adult, we add new products to our store all the time. There's always something new to explore in sexual pleasure, no matter how you like to get off. Recently, we added dozens of new sex toys for men from packers to penis pumps. No matter what you're looking for, we've got it.
Check out eight of the latest toys you won't want to miss out on!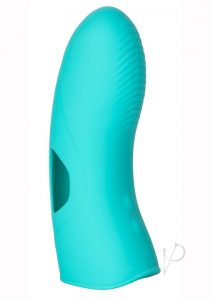 Marvelous Tickler
Ready to try a prostate massager or just explore anal pleasure in a new way? The Mini Marvels Marvelous Tickler is a finger massager that's perfect for anal fun. The silicone vibrator feels good inside and out. The ridges offer stimulating pleasure, while the 10 vibrating functions create sensations you've never experienced before. This toy is USB rechargeable and featured a travel lock so you can take it with you anywhere.
Packer Gear
Looking for a new packer that feels and looks as realistic as possible? Check out the Packer Gear Silicone STP, available in multiple colors from ivory to dark brown. This hollow packer allows you to stand to pee (STP) while also offering a life-like look and feel from scrotum to tip. The full-size opening accommodates anyone of any size so it's easy and comfortable to use.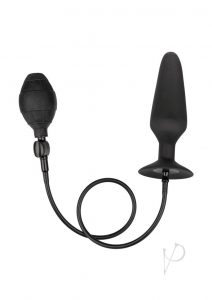 Pumper Plug
If you love butt plugs but want something bigger and better than the typical toy, look no further than the Colt XXXL Pumper Plug. This inflatable silicone butt plug lets you make it as big as you can handle. Designed for extended wear, the hose is detachable, and it includes a suction cup base. It also includes a quick air release valve for extra safety and comfort. Make it as big as you can handle or take your time to build up your tolerance levels for butt fun.
Xtreme Enhancer
Size doesn't matter until it does. For any guy who desperately wants a bigger dong, penis enhancers easily give you more length and girth, at least temporarily. The Hot Rod Xtreme Enhancer is twice the size of the original Hot Rod Enhancer and features a heavily ridged surface. You get extra length and thickness, and your partner gets extra stimulation. Everyone gets more of what they crave with this sheath.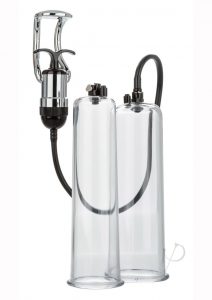 Maximum Pump Set
Looking for another size enhancement option? One that offers extra pleasure at the same time? Try the Optimum Series Maximum Pump Set. Not only is this penis pump powerful, but it's also easier to use thanks to the single-hand master grip handle and flexible air hose. The quick-release valve lets you get out of it safely and easily, while the translucent cylinder gives you a front-row seat to all the fun.
Grip N Stroke Sleeve
Want a stretchy, textured stroker that feels good when you masturbate? Need to replace your old sleeve in your Optimum Power Grip N Stroke? The Optimum Power Grip N Stroke Sleeve is exactly what you need. The elongated, closed-end chamber feels amazing on its own or in the canister. Use this masturbation stroker until you explode with pleasure, and then easily clean it with soap and water so it's ready whenever you are.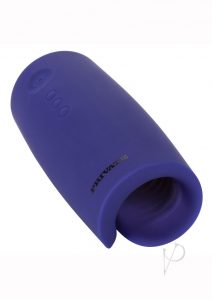 Turbo Stroker
If you're tired of strokers that look a little too real, you're not alone. The Private Turbo Stroker provides all the pleasure you crave from a masturbator but it looks like nothing you've ever seen before. Even better, it kicks up the pleasure with extra features: heating function, pulsation technology, and a textured chamber. The silicone feels amazing against your penis, and the warmth and pulsations take the experience a whole new level.
Hrh Sensual Probe
While technically designed for the G-spot, the Hrh Sensual Probe is made for strap-on harnesses which means it could be perfect for your P-spot instead. If penetration is on your list of must-dos with your partner, check out this sleek, small, and smooth dildo. With enough lube and the right partner, you can make all your pegging dreams come true.
Conclusion
Everyone craves something different from a sex toy which is why there's so much variety to choose from. No matter what you're looking for in and out of the bedroom, we've got the right sex toy for you! And when you're ready to add new forms of pleasure to your sex toy collection, we're always adding something that you don't want to miss and can't live without.
Which one on this list appeals to you the most? Let us know in the comments below!