A vibrator is never just a vibrator. Every sex toy is unique and works differently with every body type. Vibrators are no different. If you have a favorite vibe you reach for every time, there might be some new type you aren't familiar with yet. And if you've never played with buzzing, humming, thrumming, or tingling sensations, you may be surprised at how many options you have to choose from.
Rabbit Vibrators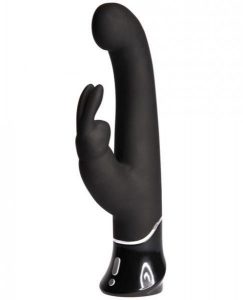 One of the most popular styles of vibrators, a rabbit stimulates both your g-spot and clitoris at the same time. Named "rabbit" for the ears on the clitoral stimulator, they don't all look like. Newer designs are sleeker with less of a bunny-like appearance. Some look like other animals – dolphins and beavers, specifically. All rabbit vibrators vibrate to varying degrees, but many also thrust, rotate, and pulse.
Body Massagers
The most famous of all body massagers is the Original Magic Wand. It's been in production since the late 1960s and used for pleasure since the early 1970s. While the Magic Wand might be the most well-known, it's not the only option available. These vibrators are known for their wide heads and powerful stimulation. In their original form, the primary use is clitoral stimulation but with the right attachment, you can bring intense vibrations to any part of your body.
Bullet Vibrators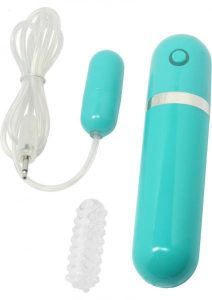 Unless your body is extremely sensitive, a bullet vibrator likely won't bring you to hair-raising, shrieking orgasm. It will, most likely, get you warmed up for the next round of play. The size of a bullet, bullet vibes can rest against your body on the outside or penetrate you. Bullets usually come with a remote control as it's nearly impossible to adjust a setting once the bullet is inserted.
Penis Rings
Most people think of penis rings primarily for increasing penis stimulation, size, and hardness, while lengthening the time it takes to orgasm. And yes, penis rings do all of that. But you can also find them with a vibrating function. Some have a detachable bullet vibe designed to hit a clitoris with each thrust. Others have vibrators built directly into the ring. This can be used during penetrative sex to stimulate your partner or turn the penis ring around and the vibrations can stimulate the testicles during solo or partnered play, as well.
Prostate Massagers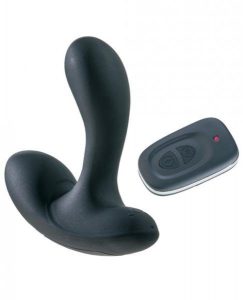 Not all prostate massagers are vibrators but some are. The increased stimulation not only helps the body relax for penetration, it also adds to the overall sensations felt during masturbation or partnered sex. Depending on the style, you may be able to use it externally, on the perineum, as well as internally. If you're new to anal play, look for something small and as you become more comfortable, move up to larger or more intense prostate massagers.
Suction Toys
Technically, suction isn't the same as vibration, but as it's a relatively new concept in stimulation, suction toys are often placed in the same category as vibrators. The most popular brands of suction sex toys are Womanizer and Satisfyer but given enough time, more brands will follow. The tip of the toy looks more like a nozzle, designed to surround the clitoris with stimulation. Instead of vibrations, it's suction. Some people report more intense and powerful orgasms with suction stimulation.
Hands-Free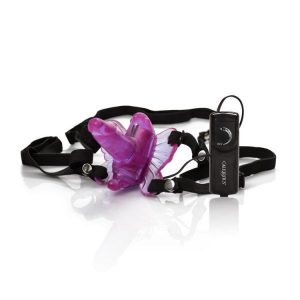 Bullet vibes definitely fall into the category of hands-free vibrators, but they're not the only option. Wearable sex toys like vibrating panties count, too. Another option are ben wa balls that you hold inside your body and operate through a remote control or mobile app. Basically, any vibrator that can be operated with an app or remote can be a hands-free vibe.
Non-Phallic Vibrators
Most people think of a vibrator, they imagine a long, rounded toy that looks like a penis. Sex toy manufacturers have realized that not everyone wants or needs this style. We-Vibe and LELO offer a wide variety of vibrators that fit against or in your body in a different way. Vibes that fit in the palm of your hand or can nestle against your genitals are gaining in popularity and widespread use. If you don't want or need your vibe to look like a dong, it doesn't have to.
Conclusion
No two people are alike and neither is their pleasure. Thankfully, adult toys of all types, including vibrators, come in a variety of shapes, stimulation, colors, and materials. If you've tried one type of vibe with little success, it may be time to give an alternative a try. And if you thought there was only one type of vibrator available, think again. When it comes to sexual pleasure, your options of what to try next are seemingly limitless.
Know someone who could use more vibrator fun in their life? Share the infographic below with them!