Do you reject a lot of vibrators because they're either too powerful or not powerful enough? Is your clitoris too sensitive for the typical buzzing, humming, thrumming sensation provided by standard toys? You don't have to reject all vibrators because of a sensitive clit. Clitoral suction isn't a brand new option, but it's one that not many people know about.
Check out these clitoral suction vibrators and take your pleasure to a whole new level.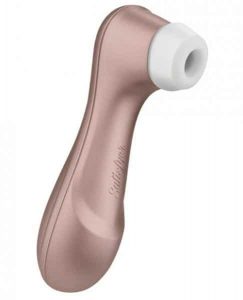 Satisfyer Pro 2
It might be referred to as a clit sucker, but the Satisfyer brand, including the Pro 2, actually stimulates via pressure waves. Place the nozzle over your clit, choose from one of 11 settings, and experience a new kind of pleasure. The waves surround your clitoris with stimulation, leading to bigger, more explosive orgasms. Even better, it's waterproof and great in the shower or tub.
Satisfyer Pro Penguin
Like the idea of Satisfyer but want a vibrator that's a little smaller and with more personality? The Pro Penguin gives you everything you expect from the Pro 2, but with a wider nozzle and a fun appearance. The tip sits at a slightly different angle. The intensity of the pleasure is just as high, but the stimulation varies from Pro 2 so you get a unique experience with each style.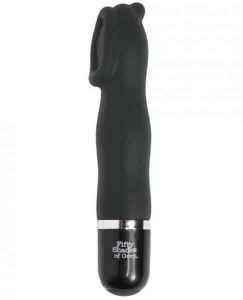 Sweet Touch
The Sweet Touch Mini Clitoral Vibrator gives you options, which is necessary for finding your next best orgasm. When you want pinpointed vibration directly on your clit, use the solid tip. But when you want to surround your clitoris in pressure waves of pleasure, use the flatter, more open side. No matter which you choose, you're sure to experience orgasmic bliss.
Sona Cruise (1 and 2)
If you've ever used a vibrator from LELO, you know they understand the pleasure of power and stimulation. In the Sona Cruise, both the first and second versions, they combine luxury silicone, a powerful motor, and the stimulating pleasure of sonic waves into one toy. Less bulky than some options, this clit cuddler is a luxurious orgasm waiting to happen.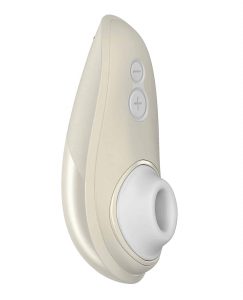 Womanizer Liberty
The Womanizer Liberty is the OG of clit cuddlers. One of the first on the market to stimulate with pressure waves of air, it now comes in a variety of colors and updates. All versions of the Womanizer have one thing in common — explosive, massive, amazing orgasms for you. Place the nozzle against your clit, without pressing too hard, and let the stimulation surround your clitoris. You may never go back to another vibrator again.
We-Vibe Melt
What if you could take the power of a clit cuddler vibrator and pair it with the unlimited options of a sex toy app? You can — with the We-Vibe Melt. Yes, you get a powerful motor and pressurized waves against your clit as with other brands. But you also get access to the We-Connect app which lets you play with your partner, no matter how far away they are, while also fully customizing your pleasure.
Infinitt Suction Massager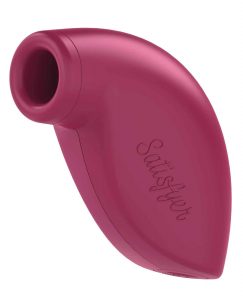 Not everyone craves clitoral stimulation alone. Some people need a bit of G-spot action at the same time. The Infinitt Suction Massager gives you the best of both worlds. Treat your clitoris to pressure waves that give you an all-encompassing pleasure while also tapping your G-spot. You'll get double the pleasure in a single, powerful vibrator.
Satisfyer One Night Stand
Satisfyer has the clitoral suction game on lock, and they love to provide options. Most vibrators are multi-use, and that's a good thing! But when you don't have a good way to store a sex toy, it can make you not want to buy one at all. Try the Satisfyer One Night Stand, a 35-minute disposable vibrator, to get the best of both worlds. You get the clit action you're craving without worrying about storage later. It's great for traveling or nosy roommates.
Conclusion
Even in the most unique styles and forms of stimulation, you still have plenty of options when you want a new vibrator. Clit cuddlers and suction sex toys come in a variety of shapes, sizes, power levels, and colors. Shop around to find the perfect option for you, and give yourself more pleasure and bigger orgasms.
Have you tried a clit sucker yet? If so, what did you think? If not, would you try one of these toys? Let us know down in the comments!