A typical masturbator is designed to be more exciting than your hand, adding extra sensation and giving you a break from routine and monotonous masturbation. A clear sleeve, though, lets you watch yourself as you enjoy every stroke and thrust. It allows you to be a bit of a voyeur in your own sexual pleasure which can add to the excitement and fun.
Give yourself a front-row seat to your next orgasm with one of these clear masturbators.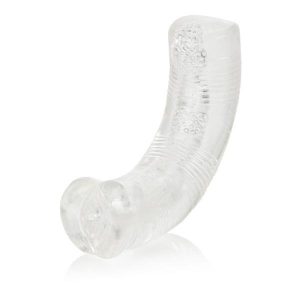 Deep Curve Stroker
The Deep Curve Stroker comes in at nearly eight inches long and features a deep curve that offers deeper, better stroking. The sleeve is soft and stretchy to the touch, and the inner chamber is tight, ribbed, and closed providing intense suction. Watch yourself pound in and out while you enjoy the sensations.
Blush Snatch Masturbator
The Blush Snatch Masturbator might not be completely clear, but the five blue pearls offer something better than a view — plenty of stimulation. The ribbed tunnel provides even more sensation so you can watch yourself getting turned on and then getting off in a big way. The tunnel is 5.4 inches long, and the stroker is open-ended for easy cleanup.
Ultraskyn Pussy Palm Pal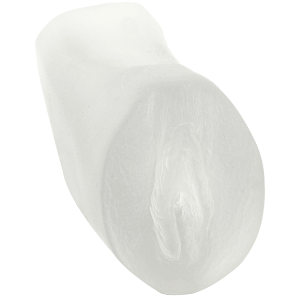 Technically the Ultraskyn Pussy Palm Pal is almost palm-sized with only five inches of stroking material. But that's in its unstretched state. This masturbator can handle every inch you've got. You get a realistic opening on the outside and stimulating nodules on the inside. It's open-ended to make clean up a breeze and clear so you can watch the show.
Balls Deep The Baller
The Baller by Balls Deep is a nine-inch stroker, easily one of the longest options on this list. Not only do you get plenty of room for deep thrusts and strokes, but you also get internal massaging beads that stimulate your shaft with each pass. The closed-end design creates a serious suction so you get the squeeze you crave.
Headmaster Anal Snatch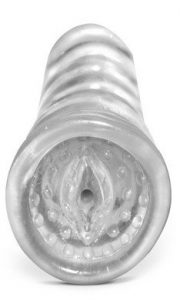 The Headmaster Anal Snatch will definite become the master of your head. Imagine the anal sex of your dreams with this clear stroker. It has hundreds of tiny nodules and multiple ribbed spirals on the inside to give you the most stimulating stroke of your life. But the real fun comes from the accordion-like design. Press the stroker against your pelvis once you're in to create a vacuum-like suction with each stroke.
Mega Bator Rechargeable Stroker
The Mega Bator Rechargeable Stroker comes in three options: mouth, vagina, and anus. The clear one is the vaginal option. This isn't your typical stroker, either. This hands-free stroker both spins and strokes, using air-lock suction for the tightest grip you can handle. Really enjoy it hands-free thanks to the included mobile device holder. This stroker is rechargeable and waterproof, so it's up for anything you throw at it.
Cyberskin Release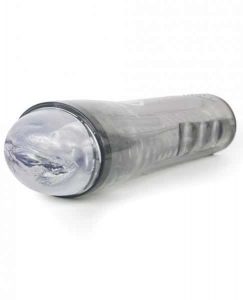 Another long boy, the Cyberskin Release features a vaginal opening and enough chamber to take every inch you've got. More than nine inches long? You might need to look elsewhere. This masturbator features the standard ribbed inner sleeve you expect but also six different rhythms with a built-in vibrator function. And as with all of the sex toys on this list, you can sit back and enjoy the sight of your junk moving in and out of the tunnel.
Vulcan Pussy Stroker with Cooling Glide
Clear masturbators are often compared to ice, but only the Vulcan Pussy Stroker gives you the sensation of ice. This soft, supple masturbator feels great all on its own thanks to the tight, textured chamber. But use the included Ice Cooling Glide for a cool, tingling sensation with each stroke. The open-ended, removable sleeve makes clean up a breeze and the frost color gives you a front row, icy view.
Conclusion
If part of the fun of getting off is being able to watch yourself, these masturbation strokers will get the job done for you. From simple to high-tech, you can have the orgasm of your dreams and watch the action every step of the way. Pick the one that matches the length, stimulation, and sensation you crave most.
Would you use a clear masturbator? Have you tried any on this list? Let us know in the comments below!