Can a sex toy be called a vibrator if it doesn't actually vibrate? Yes and no. Technically they're referred to as clit suckers or clitoral suction. But if you want to call it a vibrator, we won't judge.
What matters most is what they can do for your pleasure. If you know your favorite way to get off is through your clit, you'll be in heaven. If you're the type who needs a lot of time to orgasm, you may be shocked at what these toys can do. And if you're bored with the same old vibrator that you've used for years, you may be ready for something completely different.
Here are a few options that will blow your mind… and your clitoris.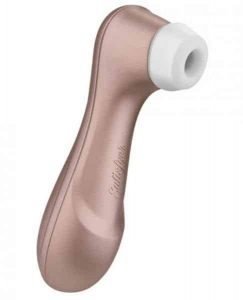 Satisfyer Pro 2
The Satisfyer Pro 2 series has been out for so long that the Pro 4 toys are already out (more on that in a minute). That makes them a less expensive option for trying a relatively new technology. The Pro 2 offers 11 settings and is completely waterproof and rechargeable. But that's not the most interesting part, is it? It also uses pressure waves to stimulate your clitoris all the way around. The trick is to keep the opening over your clit without pressing it against your body.
Satisfyer Pro Penguin
Not too terribly different than the Pro 2, the Satisfyer Pro Penguin is one of the most beloved options in the Satisfyer series. Blame that one how cute it is, but also on how powerful, too. The opening is a bit wider for your clitoris and some users feel it's more comfortable in the hand and against the body. It uses the same pressure wave technology as the rest of the line, but some people prefer it over any other Satisfyer.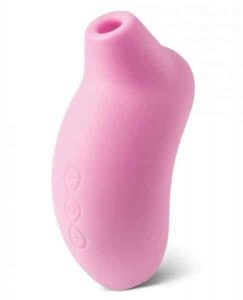 Sona Cruise
The Sona Cruise Clitoral Massager by LELO is one of the newer versions of the touch-free massagers. Like similar designs, the opening fits over your clit and offers multiple settings, in this case, eight of them. Instead of "pressure waves," the Sona Cruise uses "sonic waves." LELO knows that you might be tempted to press it against your clitoris when things start feeling really good. Instead of dying on you, this toy kicks in extra power to keep the stimulation going as long as you need it.
Womanizer Pro
The Womanizer Pro was one of the first touchless, non-vibrating clitoral stimulators available and users quickly fell in love. It combines light suction and pressure waves for maximum pleasure. You'll receive two stimulation heads, one large and one extra-large, so you can find what fits your clitoris best. Like similar designs, it's fully waterproof and rechargeable so you can take it anywhere and enjoy it any way you'd like.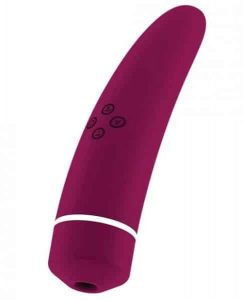 HIKY Clitoral Stimlulator
The HIKY Clitoral Stimulator offers the best of multiple worlds in one toy. On one end, it stimulates your clit with suction and pressure waves. If you want more than that, it also has 10 vibration settings to use with the touchless technology. When you're done with that, flip it over, and penetrate yourself with it. You'll get another 10 settings for g-spot stimulation. This is a great option if what you need for the perfect orgasm changes from day to day or mood to mood.
Allure Clitoral Suction
The Allure vibrator is a true clit sucker. No extra waves, pulses, or vibrations. Choose from eight different settings for the sensation that feels best to you. Make it better and stronger than the last time someone went down on you or relax with gentle, relaxing suction that slowly brings you to the edge. It's small, quiet, and very discreet and waterproof so whenever and wherever you're in the mood, this clit sucker will make you feel amazing.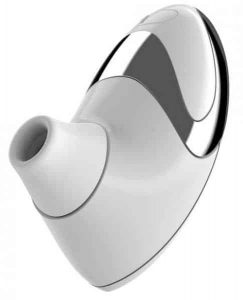 Womanizer Pro W500
How do you improve upon the original when the original is so freaking good? Well, the Womanizer Pro W500 did it. The design is sleeker, smaller, and fits more easily into your hand. On top of that, they added more settings (eight in total) so you can find exactly what makes you feel amazing and gets you off best.
Satisfyer Pro 4
The Satisfyer Pro 4 is the latest generation of the Satisfyer series. It's made for both internal and external pleasure as well as for couples to enjoy during penetrative sex. Your clitoris is treated to the familiar pressure waves you've come to know and love, while your g-spot gets love and affection with powerful vibrations. As your partner thrusts in and out, this toy presses against your most sensitive spots to help you both get what you need from sex.
Conclusion
Vibrators feel good and get a lot of people off in a lot of different ways. But that doesn't mean you're stuck with the same old stimulation every time you're ready to have fun alone or with a partner. If you're getting bored or need something more powerful, it's time to try something completely new.
What kind of vibrators do you like best? Let us know in the comments!