Do you love your Fleshlight but still get bored with it? Has it become a go-to for a quick orgasm so you can go to sleep at night, but that's all you want it for? Have you stopped fantasizing about the porn star your stroker is modeled after?
If you're nodding your head in agreement, it's time to find new ways to get off with your Fleshlight. The possibilities are endless, but sometimes you need a nudge, permission to get weird, and something to spark your imagination.
Consider these seven ways to play the starting point. Once you try one or two, you may find even more creative and sexy ways to get off with your Fleshlight.
In the Shower
While you can buy special Fleshlight attachments to use in the shower, you don't have to go that far. Fleshlights are completely waterproof so soap or lube up, and get down under the water. While you still have to clean your stroker, you don't have to worry about getting yourself clean or messing up the sheets. This is your opportunity to relax under the warm water and let a good orgasm clear your mind.
Take the Case Off
Using your Fleshlight case gives it the suction that this toy is known for, but that doesn't mean it's the only way to use it. Take the sleeve out of the case, lube up, and give yourself a completely new sensation when you wank. Your hand will have to do more of the work to get a good grip, but you'll still get the texture and realistic sensation that you love.
Go Virtual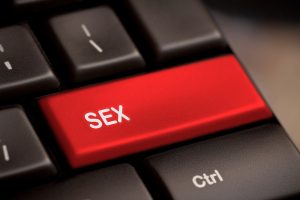 Kiiroo combines the mind-blowing pleasure of Fleshlight with virtual reality and porn. Better than simply watching porn while you beat off, this gives you the chance to feel like you're really there. You don't have to be single to enjoy this, either. With two Kiiroo toys, you and a partner can have sex no matter how far apart you are. It's great for long distance relationships or when you want to make things fun and interesting again.
Use Your Mattress
Love the suction, grip, and texture of a Fleshlight, but get tired of the wrist action? Want to feel like you're having sex with someone else, instead of just yourself? If your mattress is high enough or you can find the right angle, your bed can be a "partner" in your Fleshlight fun. Place your stroker between the mattress and boxspring with the opening exposed so you can thrust in and out. Find the right stance, hold on, and "do" your stroker.
Kink It Up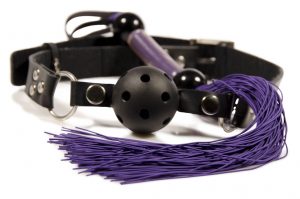 Any sex toy can be kinked up, including your Fleshlight. You can edge yourself and make your orgasm wait as long as possible. Another option is to keep stroking long after you've orgasmed while you're still ultra sensitive when the pleasure is so good it's painful. You can also hand over your stroker to your partner and let them pick the pace, when you get off, and what else happens. Maybe they tease you and maybe they get a little rough — whatever turns you on.
Use Different Lube
Lube makes Fleshlights better. The slippery smooth stuff gets rid of the friction and makes sure your shaft glides in and out with ease. This time, change out your lube for something with sensation. Some lubes tingle, others heat up, and some feel downright icy. As long as it's not painful, use as much as you can stand and see how it changes your orgasm. If nothing else, it'll definitely be a new experience.
Go Hot or Cold
While too much heat can ruin your Fleshlight, you can still play with temperature. Soak the sleeve in warm water or wrap it in an electric blanket (on low) until it's warm — but not hot. Before the heat fades away, start stroking. Add some warming lube to the mix, and you might feel like you're on fire. For cold, run your Fleshlight under cold water or put it in the refrigerator for 15 minutes. Don't freeze your Fleshlight as that could ruin your toy. Pull it out and start wanking while it's still chilled — if you dare.
Conclusion
When you want an orgasm you can count on, your same old wank is fine. But when you're bored, have someone on your mind, or just need something new, there are infinite ways to play with your Fleshlight. It just takes a little imagination and a willingness to get weird and goofy and think outside of the box. Once you realize how many ways you can get off with your stroker, you'll be looking for places and ways to use it.
Have you tried any of these ways of using your Fleshlight? Do you have another way to play? Share with us in the comments below!