To be clear, the "new ways" you explore your sexual pleasure as part of a sexy New Year's resolution aren't completely new. They're only new to you and/or your partner. These are the things you've been thinking of, fantasizing about, and masturbating to for any length of time. Now that we're in a new year and a new decade, it's time to go after the sexy fun you're craving — and Jack and Jill Adult is here to help.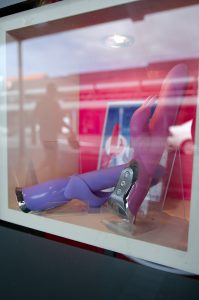 Shop at a Local Adult Store
Online shopping made finding the perfect product easier than ever, including buying your sex toys. It's quick and discreet, and you don't have to worry about anyone knowing what you bought. But it also means you don't get to hold a sex toy in your hand or ask questions about it before you spend your money. Make this the year you step away from the screen and walk into a local adult store. You may be surprised at how good the experience can be.
Buy a New Sex Toy
Presumably, if you're reading this, you're no stranger to sex toys. But is there a toy you've thought about but rejected as not being "for you?" Maybe you have a stroker collection but think you can't use a dildo or a butt plug. Maybe you're fine using vibrators but aren't sure a strap-on and dildo are right for you. Make this the year you explore your curiosity and buy that sex toy.
Try Strap-on Sex
To be clear, strap-on sex isn't just for the heterosexual couple who wants to experience pegging (anal penetration of a male partner). Strap-ons are great for men with erectile dysfunction or people who don't have penises but want to penetrate their partner. They're good for vaginal or anal penetration. And a dildo and strap-on make for great oral fun, too. If you thought penetrating your partner wasn't an option, it's long past time to consider a strap-on.
Experiment with Kink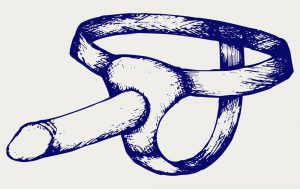 One person's kinky sex is another person's vanilla, everyday sex, so there's no rule about what counts as kink. If an activity — anal, double penetration, spankings, hair pulling — feels kinky to you, then it is. So what is it you can't stop thinking about? What gets you turned on and ready to go when you hear about it, watch it in porn, or read a sex scene in your favorite BDSM erotica? Make this the year to try it.
Explore Anal Play
Anal play comes in a variety of forms: touching your anus with no penetration; penetration with fingers, sex toys, or penises; oral sex aka rimming; inserting butt plugs; trying prostate massage; and much, much more. No matter what intrigues you about butt stuff, try it. Buy a butt plug or anal beads. Use your finger or penis. Touch yourself on the outside of your body or penetrate yourself or a partner. It all "counts" as anal.
Have a Threesome
No one should be a part of a threesome because you think it's something you're supposed to do or want. If this isn't your thing, skip it. But if you've had serious fantasies of being sandwiched between two willing bodies, maybe this is the year to make it happen. Not sure how to find a willing couple or a third for you and your partner? There are plenty of sites, like Swingtowns, to help you get to know people who want a threesome, too.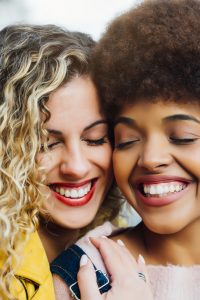 Explore Your Sexuality
Sexuality is much more fluid than most of us have been taught. It's not as simple as you're either straight or gay. Many people are bisexual or pansexual. Some people are asexual. And we learn more about ourselves as we get older, so the idea that who you were at 20 is who you'll always be just isn't true. If you've noticed that your sexual desires seem to be different than in the past, give yourself space to learn more about yourself this year.
Conclusion
Trying new things isn't just for the start of a new year, but many of us use that calendar change as a way to set new goals and try new things. If you can set resolutions about losing weight, getting a new job, or moving, why can't you set some that involve your sex life, too? Of course, you can! Think about what you want your sex life to look like and make a plan! There's nothing wrong with making your sexual pleasure a priority this year.
How do you plan to explore your sexuality this year? Let us know down in the comments!