Let's be clear about something up front – no vibrator can guarantee everyone multiple orgasms, or even one orgasm. Everyone reacts to different sex toys in different ways. Even the most powerful and popular vibrators will work for some people and not others. When you find the right toy that gives you more than one orgasm in a way that sets your entire body on fire, that sex toy is a keeper.
Keep in mind that your body reacts to stimulation in a way that's unique to you. You might need g-spot or clitoral stimulation to get off. It's very possible you need both. And if you've got a penis, you, too, may be able to have multiple orgasms. Prostate massage can do that for some people, although you'll likely only ejaculate one time until you re-charge. Ready to find out which vibrators to try for multiple orgasms? We've got a few suggestions.
Womanizer Pro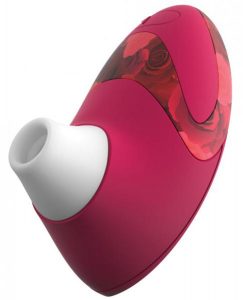 The Womanizer Pro doesn't look or feel like a typical clitoral vibrator. Instead of buzzing against your clit, the tip surrounds you in pulses and light suction. People who've tried and loved a Womanizer report multiple orgasms and easier ones. Coming harder, quicker, and more frequently might be achievable through a completely different kind of stimulation.
Original Magic Wand
The Original Magic Wand, aka the Hitachi, is a classic among vibrators. Originally sold and marketed as a body massager, women began masturbating with it in the 1970s. The wand is a powerful vibrator with a head that covers all of the clitoris and much of the vulva. The pulsations are deep and throbbing and, when set on high, can rip orgasms from your body. Many kinksters enjoy using the Original Magic Wand for forced orgasm play because, for many people, a climax is practically guaranteed.
Sona Cruise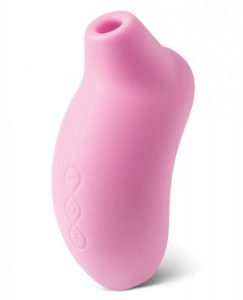 One of the newest products from LELO, the Sona Cruise takes a familiar design and makes it their own. Instead of pulsing and suction like the Womanizer, it uses sound waves to create sensation in the clitoris. It's important to hold it at the right angle and with the right amount of pressure but when you find the sweet spot, you may be in orgasm heaven. The Sona Cruise is quiet and fits in palm of your hand making it discreet. You can also take it into the tub or shower for underwater fun.
Satisfyer Pro Series
Satisfyer makes an entire line of clitoral stimulation vibrators that don't actually vibrate. Like the Womanizer, the tip surrounds the clitoris and pulses, sucks, and creates all new sensations that a typical vibrator can't. Every Satisfyer is fully waterproof so you can enjoy it anywhere. They're also small and quiet, fitting in the palm of your hand. No penetration necessary here, and once you find the right spot and setting, you may lose count of your orgasms.
Slimline G Vibrator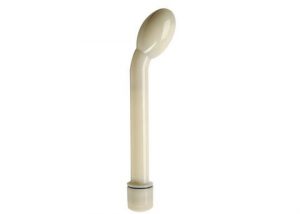 It may not look like much, but the Slimline G vibrator packs quite a punch. If you need and want internal g-spot stimulation to get off, this one can get it done. According to reviewers, it has helped people squirt and gush during an orgasm for the first time ever. Since all the stimulation is right in its bulbous head, once you find your perfect spot, all you have to do is sit back and enjoy the ride.
Gigi 2 G-Spot Vibrator
The Gigi 2 is another g-spot vibrator designed to help you achieve as many orgasms as possible. The tip is flattened to rest against your g-spot better and give you maximum pleasure. Try out all eight settings to find the one that gets you off, and when you're done recharge it for your next solo or partnered sex adventure. And if you enjoy clitoral stimulation from time to time, don't be afraid to use it externally.
Billy Deep Blue P-Spot Massager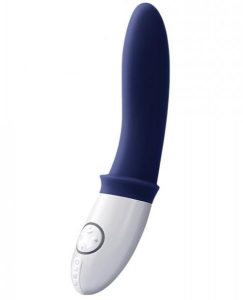 Who says vulvas get all the fun? If you've got a prostate, there's a good chance you can have multiple orgasms, too. Internal prostate massage creates pleasure most people have never experienced before. When you add powerful vibrations and a sex toy like the Billy Deep Blue P-Spot Massager that never gets tired, you might get to experience more than orgasm. Ejaculation requires a refractory period but the pleasure of an orgasm doesn't.
Conclusion
For some people, multiple orgasms are a goal and a dream. Stimulation with you or your partner's hand and other body parts might not be enough. If you're able to have one orgasm, you may be able to have more than one. Finding the right vibrator helps make it easier to do. With different settings and intensity to choose from, you may be able to vibrate, pulsate, hum, suck, or sound wave your way to as many orgasms as you want to have.
Have you ever had more than one orgasm? Did you use a vibrator to do it? Let us know down in the comments below!