If you've ever been a little curious about anal play, otherwise known as "butt stuff," but haven't tried it, you may not know where to start. Worse, you might be worried that anal sex will hurt. When you rush through anal play and don't take your time, it can be uncomfortable but it doesn't have to be. With the right lubricant, patience, and a few good anal toys, you can enjoy the experience and possibly find a new way to get off.
Lubricant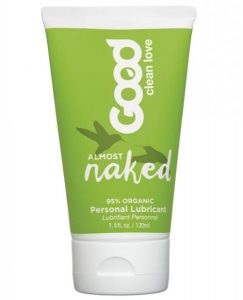 No matter what porn tries to tell you, spit isn't a good idea for any kind of penetration, especially anal. Most people don't consider lube a sex toy but they should. Like other toys, lube helps you feel different sensations and enhances your pleasure. When trying anal play, with or without toys, always use lubricant. Use water based lube with toys made of silicone, latex, or PVC. Silicone lube is great for skin-on-skin anal play or with toys made of glass, latex-free, or metal anal sex toys. Apply more than you think you need and re-apply as necessary.
Condoms
Condoms don't just help protect you and your partner against sexually transmitted infections and diseases. They can make anal penetration and play easier and more fun. Again, don't let porn fool you into thinking anything should penetrate a butt and then a vagina or mouth. While some people like that as a kink, the potential to spread bacteria is high. Use a condom for anal play and if you're penetrating another orifice or sharing a toy, remove the condom or put on a new one. You can use lube with condoms but make sure it's the right kind. Latex condoms need water based lubricant while latex-free condoms can use silicone lube.
Butt Plugs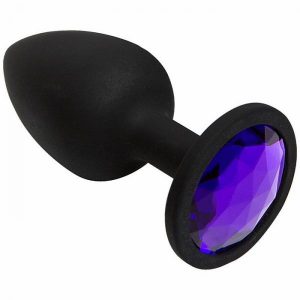 Butt plugs, also called anal plugs, come in a wide variety of sizes from thin and small to thick and wide. Some vibrate and some have decorative features like colored jewels at the base. No matter what kind of butt plug you use, it should also have a wide base grip at the end. Objects can and will move up your rectum and become stuck if there's nothing to stop it at its base. If you're new to anal play, start with small, thin anal plugs and work your way up to bigger sizes over time. Always use lubricant to make penetration easier and more comfortable.
Anal Beads
Anal beads can be used similarly to an anal plug by helping your body adjust to anal penetration. They also have other features that offer other ways to play. The beads start very small at the tip and move up in size as you get to the base. This allows you to penetrate up to a certain point and slowly work your way up in size. The beads also offer added texture so that you can move the toy in and out of your body and create extra sensation. Like plugs, it's important that your anal beads have a wide base to keep the toy from getting stuck up your butt.
Prostate Massager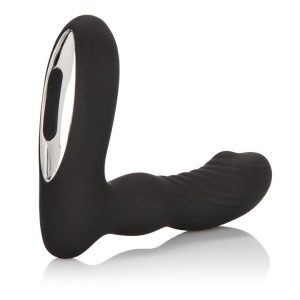 Most prostate massagers aren't meant to be fully inserted into your butt. They're more like a g-spot stimulator for the prostate. You insert it far enough into your body that it can stimulate the right spot without the need for full penetration. A prostate massager tip can be very small or very wide, depending on what your body can handle and what you enjoy. Like other types of vibrators, it taps, vibrates, hums, and massages your prostate to create stronger or more enjoyable orgasms.
Double Penetration
For people who want to experience double penetration – vaginal and anal – dildos and vibrators exist to make it possible. Depending on the toy you pick, you can add vibrations and other sensations or enjoy a more realistic experience. Some double penetration sex toys also offer external stimulation with clitoral vibrators and massagers. If you're curious or adventurous enough, you can get yourself off multiple ways with one sex toy – no partner required.
Anal Probes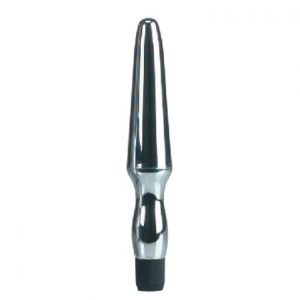 Most anal probes look like butt plugs, anal beads, or thin dildos. Like other anal sex toys, anal probes can have vibrators built in. Some are extremely thin and easy for penetration. This type of anal probe is most often used in kinky play either as part of a humiliation fetish or additional stimulation such as electrical play. You can also use the thinner or smaller anal probes to work your way up to the thicker or longer anal toys.
Conclusion
"Butt stuff" can be as simple as a finger inserted during masturbation or sex. It can also include different sex toys from plugs to vibrators and everything in between. Here at Jack and Jill, we offer a wide variety of anal sex toysto help you in your sexy exploration. No matter what you do, don't skimp on the lube. When it comes to anal sex or play, lube makes everything better. And no matter what you've heard, anal doesn't always hurt – and shouldn't.
Check out our new infographic and if you find this information helpful, share it and let everyone know what sex toys they can use to try anal play!