Halloween tends to conjure up all kinds of sexy ideas for people like wearing sexy costumes, trying role play, or going to kink-themed parties. You don't have to go that far to have fun during the spooky season.
These sex toys for men are great for enjoying a bit of solo trick-or-treating and then playing in different ways all year round. If you love this time of year, celebrate with a new toy!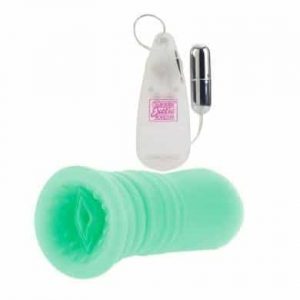 Glow in the Dark Super Head Honcho
You might not think of Halloween when you first see the Sue Johanson Glow in the Dark Vibrating Super Head Honcho, but once you see the glow, you'll definitely get the spooky, ghostly vibes going. Even better, you can set that mood while masturbating with this vibrating masturbator. The tight, stretchy stroker offers super suction and lifelike texture, while the removable multi-speed bullet gives you a buzzing vibe with each stroke.
Glow in the Dark Reversible Sleeve
Looking for a freaky-looking and freaky-feeling masturbator? Look no further than the Glow in the Dark Reversible Sleeve. It provides multiple ways to play. First, this glow-in-the-dark sleeve is reversible so you get two options of texture for yourself. Second, you can treat it like a couples sex toy. Slide your junk inside and let your partner enjoy the outside texture as you bump and grind your way to mutual pleasure.
Succu Dry Pale Ale Mouth Masturbator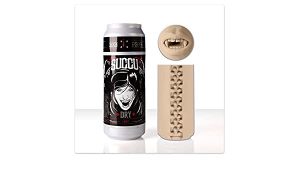 Are vampires your thing during the spooky season? You're going to love the Fleshlight Sex in a Can Succu Dry Pale Ale Mouth Masturbator. It's the first vampire-inspired masturbation sleeve on the market, and it's made by the go-to in sex toys for men: Fleshlight. No sharp teeth here. In fact, you get nothing but pleasure. If you've got creepy, sexy, dark fantasies of a succubus sucking you off, this is as close as you'll ever get.
Orange Tickler Dildo
There's nothing spooky about dildos, but a bright orange like the Glas Tickler Dildo might give you a few jack-o-lantern vibes. And if you jack off while using this toy, you might smile like a jack-o-lantern. The long, slender shaft is great for anal fun for you or to use on a willing partner. The hard glass and texture create an extra sensation that you won't get from a typical dildo. Take your freaky play a little farther and play with temperature. Heat it up or cool it off for a completely different experience. Most importantly, don't forget the lube!
The Brawn Single Leash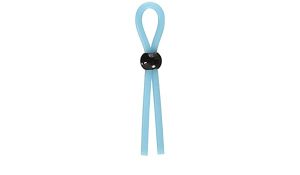 The glow from the Brawn Single Leash by Rascal Toys creates a creepy but sexy experience, but if you go for the orange, we're back to that Halloween vibe again. This lasso penis ring is made of 100 percent soft-touch silicone so all you really feel is the squeeze. It's fully adjustable so it'll fit around your shaft, your testicles, or both. Use it last longer when you jack off or when you get down and dirty with your partner. Either you get tricks and treats!
Firefly Contour Plug
The blue from the Firefly Contour Plug gives off a ghostly presence, perfect for the spooky season. It's great for anal newbies and anyone looking for a bit of prostate pleasure. The contoured shape feels comfortable once inserted and the soft silicone makes it easier (with plenty of lube) to slide it in. Play alone while you masturbate or invite a partner to find out just how good sex can be together when you play with this butt plug.
Rouge Leather Vampire Gloves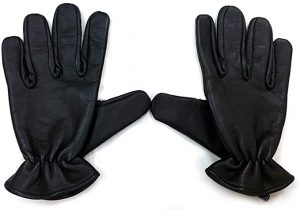 Though not technically a sex toy, the Rouge Leather Vampire Gloves are a great addition to your kinky fun this Halloween. Whether you've got a pain-as-pleasure kink or you want to go all-in on your vampire costume, these gloves are the way to go. They are made of soft sheep leather, and spikes are embedded in each fingertip. They come in sizes small to extra-large so anyone can run their vampire-like hands over their partner's body!
Conclusion
The good thing about "Halloween-inspired" sex toys for men (or anyone) is that they can be enjoyed all year long. Celebrate the spooky season now with a new pleasure product, and you'll have it to inspire other sexy time in the future. All of these toys are perfect for solo fun or with a partner, so you'll get more mileage out of them, now and year-round!
Have you ever used one of these sex toys? Do you like to use holiday-inspired toys at certain points during the year? Let us know down in the comments!