If you love a stroker that's any flesh-tone from light beige to dark chocolate brown and a set of lips that beg for your shaft, that's awesome! But not everyone wants a masturbator to look like a disembodied vulva, especially if there's the chance someone else will see it.
At the same time, you need a sleeve that feels good when you use it and gives you the life-like sensations you crave. For anyone looking for a stroker that feels amazing but looks a little less realistic, we've got the masturbators you need!
Sexy Snatch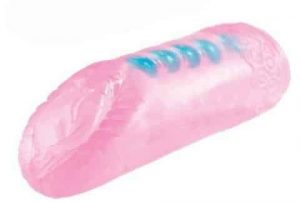 This six-inch masturbator is indeed a Sexy Snatch, if you like a definitely-not-flesh-tone pink. What makes this toy special are the four embedded pleasure pearls. As you stroke your dong back and forth, those pearls rub you just right and hit the perfect spot…over and over again. You still get the realistic grip and squeeze that you want from a live partner, and the pleasure you were fantasizing about.
Palm Pal
The Palm Pal might be smaller than you're used to, but it provides giant pleasure. This clear, stretchy masturbator is filled with stimulating nodules to maximize the sensation you feel like while giving you the lifelike penetration you're craving. This stroker fits perfectly in your palm, hence the name. Plus it's open-ended on each side for easy clean up. Add lube, stroke away, and then clean it up. It'll be ready whenever you are.
Extreme Head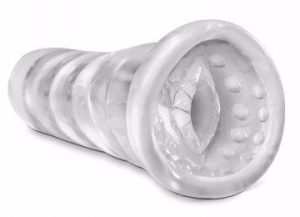 Does your head need some…head? Of course it does! The Extreme Head from Pipedream clings to your dong so that you get some extreme suction action. With hundreds of nodules and ribbed spirals, your entire shaft will be surrounded by pleasure and stimulation. Because this is a clear stroker, you can watch yourself as you get bigger and harder and keep watching as you explode with pleasure.
Beaded Stroke Master
The super-stretchy Beaded Stroke Master doesn't have a lot of size to it, measuring in at only six inches. But what it lacks in inches, it makes up for with stimulation. You get 20 strategically placed beads — four rows throughout your sleeve. As you thrust in and out of this open-ended stroker, each bead rubs you just right adding to the sensation and stimulation until you think you can't handle anymore. But of course you do…until you erupt with pleasure.
Blush Stroker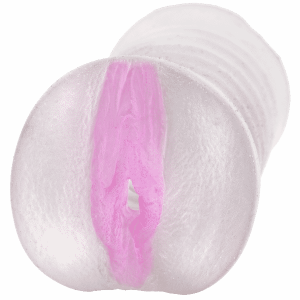 Who's blushing? Not us, but the Blush Stroker combines the clear translucence of a non-realistic masturbator with a pink blush you may recognize from willing partners. This is an extra long stroker that measures up to seven inches long. Don't worry about the size. It's easy to grip and easier to use. Lube up, slide your shaft in, and let the familiar feelings transport you to your favorite sexy fantasy. Imagine your favorite porn star or someone you can't stop crushing on.
Bad Boy Buddies
Want a masturbator in bright red or even hot pink? The Bad Boy Buddies let you choose the pint-sized non-realistic stroker that's perfect for you. Measuring in at only four inches, this is a perfect palm stroker that will be easy to hide away later. Don't be fooled by the size. Once you're lubed up and ready to go, you get all the sucking, thrusting sensations you crave.
Head Honcho Travel Kit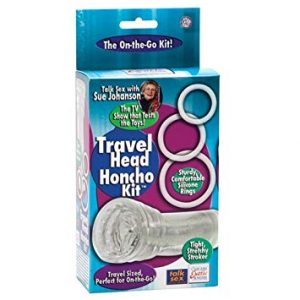 About to travel for business or pleasure? Going alone? You might want the Head Honcho Travel Kit. This travel-sized stroker is the sexy brainchild of Sue Johanson, esteemed sex educator and star of "Talk Sex with Sue Johanson." She's been talking about sex and reviewing sex toys for decades. And for you, she has a tight but still stretchy stroker with a ribbed inner chamber of three silicone rings of different sizes. You're really going to feel the squeeze on this one.
Conclusion
Sometimes you want a stroker that looks like the partner you're craving or matches the porn star you're lusting after. But sometimes you don't, and that's okay. If it feels a little strange to have a set of labia staring up at you with nobody to go with it, you've got options. Feel free to visit our online shop and look for a masturbator that focuses on sensation over appearance and let your imagination fill in the blanks instead.
Do you like your strokers to look real or not? Let us know down in the comments!