Everyone has different sexual fantasies, and many of us have multiple fantasies. Thinking sexy thoughts is a fun way to masturbate or make sex with a partner more exciting. But sometimes you need a little help to make the fantasy feel more real. If penetration is your thing, the right dildo can make your fantasies come to life.
Here are seven dildos (and a bonus sex toy) to match eight fantasies you might have!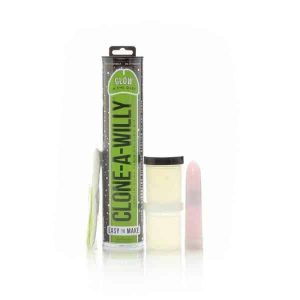 Clone-a-Willy
Do you fantasize about your partner when you can't be together? Clone-a-Willy could be exactly what you need. The name tells you everything. You can clone their penis by making a silicone replica of your favorite penis. Use your dildo when you can't be together or when you want to try a threesome fantasy but there's only two of you. You can choose from vibrating and non-vibrating versions as well as multiple colors from flesh tones to colors like pink, purple, and jet black.
DoDil
Feel like something is missing from the standard dildo shape? The DoDil makes your sexy (and unique!) dreams come true. With a few minutes and a little hot water, you can literally mold the DoDil into anything you want — phallically speaking. Want more ridges and bumps? You can have that! Prefer a wider tip? Squish this dildo into any shape you want! Even better, the DoDil can be changed as often as you like, and you can continue to mold it until it's perfect for you.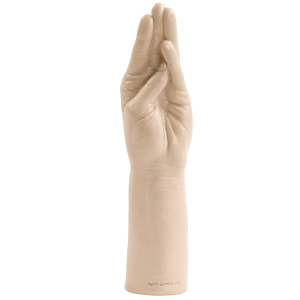 Belladonna's Magic Hand
Fisting fantasies are a bit more common than people realize. It takes time, patience, and a lot of lube to make it a great experience. Thankfully, Belladonna's Magic Hand never gets tired or bored. Pull out your fisting dildo when your partner isn't around or you want a new experience. Just remember to treat this like you would any other fisting experience: lube, lube, and more lube!
U-Shaped Double Trouble
For anyone with a double penetration fantasy and no one to make it happen, the U-Shaped Double Trouble helps your dreams come true. Choose from multiple flesh tones, add plenty of lube, and stuff yourself on both ends for self-pleasure you really crave. And don't skimp on the water-based lubricant. Your anus can't lubricate itself, and your vagina may need an assist, too. Double penetration is fun. Painful friction? Not so much.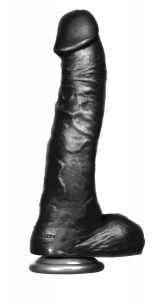 Falcon BBC
Got a BBC fantasy but no one in your sex life to fulfill it? You need the Falcon BBC. You get 11 inches of insertable fun, realistic balls, and a suction cup base so you can have a good time anywhere and in multiple positions. Ride this huge dong and scream, "Give it to me, Daddy!" if that's what you crave. Or deepthroat it until you gag. Whatever turns you on, this big, thick dildo can give it to you.
Xander Corvus
Porn star dildos are perfect for those moments when you're watching porn and wish you were getting some. If Xander Corvus is your fave, you're going to love his ULTRASKYN replica dildo. It's made to be as realistic and lifelike as possible. With 1,700 videos in his career, you can use this dildo to fulfill as many Xander Corvus fantasies as you can imagine, and a few you haven't thought of yet.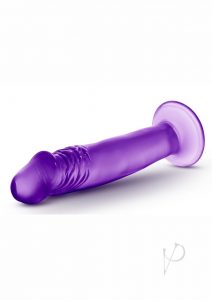 B Yours Sweet n Small
You don't think we'd leave out pegging in this list, do you? It's one of the most popular sexual fantasies among straight men. If you're new to the idea of strap-on sex, you need to start small. The Sweet n Small dildo is perfect! It's smooth and sleek and only six inches long. Enough to feel it, but not so much that a pegging newbie might feel intimidated. As always, take your time and add plenty of lube.
Enter the Dragon
Technically, this isn't a dildo — it's a penis extension sleeve. But if your fantasy involves mystical, magical creatures, Enter the Dragon might be perfect for you and your partner. It fits over a penis (or a dildo!) and turns your sex into something out of a fantasy novel or movie. Slaying a dragon has never been so sexy and exciting!
Conclusion
Any dildo you use can fulfill almost any sexual fantasy. All you need is a little imagination. But if you want something that fits the sexy thing you can't stop thinking about, finding the perfect toy is easier than you realize. No matter what fantasy you have, Jack and Jill Adult can help you find the dildo to make it a reality.
What fantasy do you have and would any of these dildos help you out? Comment below!