Personal lubricant, much like your favorite sex toy, enhances your sexual experience and pleasure, not take away from it. When you plan your next sexy night in – after a long stressful day or as a special Valentine's Day surprise, make sure you have the right lube for the fun you want to have.
Not only are there multiple reasons to use lube — anal play, vaginal dryness, or just because you want to — there are also multiple types of lubricant you can enjoy. The kind you choose depends on the kind of sexy fun you have planned.
Water-Based Lubricant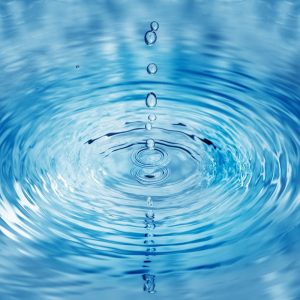 Water-based lube is one of the most popular types of lubricant because it can be used with any kind of sex toy. It washes off easily with soap and water and doesn't risk damaging your toys. You also don't have to worry about a sticky or greasy feeling on your hands or anywhere else when you use it.
It's not a lube to use in water because it washes off so easily, unless you're prepared to re-apply often. Because it's not as thick as other lubes, it's not recommended for anal play for the same reason. But if you're using an anal plug or other toy that requires water-based lube, go ahead and use it. Just remember to add more lube as needed.
Silicone Lubricant
Thicker and with a more slippery feel, silicone lube is popular in the water and with anal play. Unfortunately, it's not good with many common sex toy materials like jelly, TPE/TPR, Cyberskins, and silicone. It can damage the material and kill your toy. But if you're using a glass dildo or plug, stainless steel toys, or your hands or other body parts, it's a perfect option.
Silicone lube is thicker and doesn't wash off as easily as water-based lube. This is great while you're playing but not always wonderful when you're done. You'll need warm water and soap to clean up. And watch your sheets as it can stain.
Oil-Based Lubricant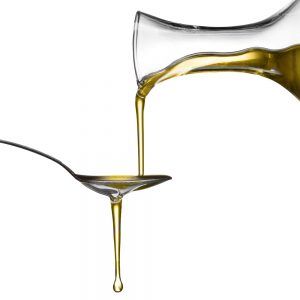 While not as common as water or silicone-based lubes, oil-based lubricant definitely has its place in the lube line-up. It can be a wonderful option for anal sex or play but not if you need to use a condom. These lubes will damage your condom while you're using them so stick with silicone or water-based lubricants.
Flavored Lube
Some lubes are designed purely for fun. Sure, they can decrease painful friction and be used with sex toys – which is often the main function. But flavored lubricant serves one specific purpose beyond the obvious – to make you or your partner taste like dessert. A person's natural flavor is not inherently bad and doesn't need to be "covered up." Whether you like strawberry or chocolate, treat this lube as an enhancement to an already fun time.
Sensational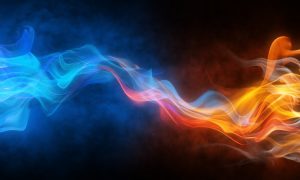 While we think all of our lubes are fabulous, this isn't the kind of sensational we mean. Instead, these are the lubes that increase stimulation wherever you use them. Warm yourself up, cool yourself down, or add to the already pleasant tingling you feel when you're turned on. Lubes that offer added sensation include ingredients like  essential oils to create the effect. Check the labels to make sure you avoid allergens or any substance that's problematic for you.
Desensitizing
A lube that adds sensation is one thing, but what if you want to feel a little less to prolong your orgasm? Desensitizing lubes can help. Creams that mute the sensations you feel during penetration are readily available but lubes perform two tasks. They turn down the volume of what you feel and make you and your partner slick and slippery for easier penetration. Some desensitizing creams reduce pain, as well, like Anal-Ese meant to make anal sex more comfortable for you or your partner.
Glow-in-the-Dark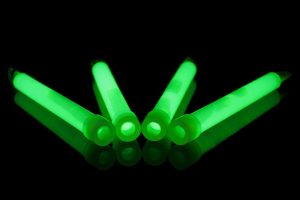 Yes, there really is such a thing as glow-in-the-dark lube, and yes, it's meant to be fun and add something new to your sex life. Use it as a joke or because you love trying new things. Nature Lovin' Cosmic Bear is water-based, non-toxic, and unscented so it doesn't get in the way of whatever other fun you have planned together. Use it with your sex toys or just to add a psychedelic effect to sex.
Conclusion
You don't need a special reason to get a special lube for fun with yourself or a partner! Lubes enhance your pleasure in whatever way you need – whether by making penetration feel good, adding something special to your sexy fun, or simply reducing friction so you can focus on the fun. If you want to try something new, adding a different kind of lube can make all the difference.
Know someone who could use more lube in their life? Share our infographic below so everyone can have better, more comfortable sex!