What's your favorite part about penetrative sex with your partner? Is it how good you feel once you're deep inside her body? Do you love the noises she makes when you hit the right spot? Whatever you love best, the right adult toy gives you more of what you want.
Penis rings can be a great option to enjoy together. He stays harder longer and when he finally does come, it's explosive and intense. She gets the external stimulation she needs and craves to get off. You don't have to orgasm at the same time, as long as you both get the pleasure you enjoy the most when you're together. Couples penis rings make that desire a reality.
Check out these seven penis rings made for couples to use together and take your sexual pleasure together to a new level.
Overdrive Cock Ring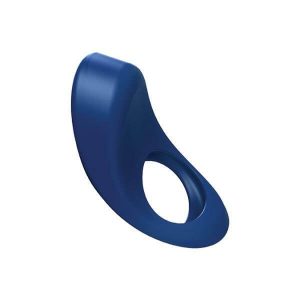 Want to send your orgasms into overdrive? The Overdrive Cock Ring gets the job done, thanks to its curved design which fits better against your partner's body. Choose from one of three vibration settings to find what your partner enjoys most. This rechargeable silicone penis ring comes in black and navy. Get and keep yourself hard and make her scream in pleasure all in a single penis ring.
The Endless Love
Another penis ring curved to reach your partner's favorite spots, Jil Harper's The Endless Love Flexible Love Ring offers 10 separate speeds to get you both off. Bring this ring into the shower or pool and enjoy it in the water. It's made of body-safe silicone, rechargeable, and quiet. Your penis ring might be quiet, but there's a good chance your partner won't be once you get started.
Fifty Shades Rabbit Love Ring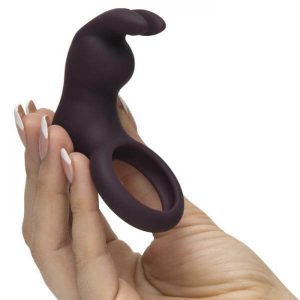 Most penis rings made for clitoral stimulation are small little bullets that may or may not reach your partner's clitoris. The Fifty Shades Freed Lost in Each Other Rabbit Vibrating Love Ring wraps her clit in pure sensation. With seven vibration patterns and three speeds, finding what she likes should be no problem at all. This a super soft and stretchy penis ring that will feel good around your shaft and against her body. Take it with you wherever you go, thanks to the handy travel lock.
Dorcel Power C Ring
The Dorcel Power Clit Vibrating C Ring looks a little different than some penis rings you may have seen. Yes, the super stretchy material fits around your shaft or testicles, but it's the clitoral stimulation that will really get her going. Instead of a pointed tip, she gets to enjoy a flat, textured vibration against her clit. Between the textures and the rumbling, she may be begging you for more. Since you're being squeezed tight by the c-ring, you'll be able to give it to her!
Penetrator C Rings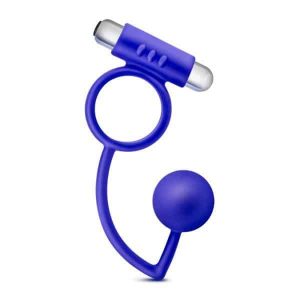 How does twice the fun for you sound? The Penetrator Anal Ball with Vibrating C Ring gives you two ways to enjoy yourself. First, the silicone ring squeezes you tight, keeping you harder for longer. Next, the inch and a half ball stimulates your anus with each thrust. It doesn't need to penetrate your bum to feel good. At the same time, your partner gets 10 settings of vibrations against her clit to drive her wild.
Ohare Vooom Mini Vibe
It's a penis ring! It's a rabbit vibrator! Actually, the Screaming O Charged Ohare Vooom Mini Vibe is both a c-ring and a mini rabbit vibe. This rechargeable ring offers 10 settings of vibration and pulsation for your partner to enjoy. While she's getting exactly what she needs, you get a double penis ring for your shaft and testicles. Twice the stimulation for you will keep you going that much longer.
Primo Tux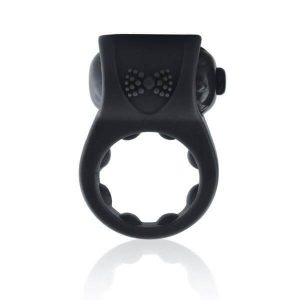 Don't let the Screaming O's Primo Tux Vibrating Ring small size fool you. You can pack a lot of pleasure into the smallest sex toy. The textured bullet vibrator has a multi-function motor that pulsates and vibrates. The Primo Tux is made of silicone, keeping it soft and comfortable and can be used in the water for a different kind of fun. The AG13 batteries are replaceable so you can enjoy your penis ring for as long as possible.
Conclusion
Having good sex with your partner is much more than finding the right rhythm or speed when you're bumping and grinding. Both of you need the right kind of stimulation in the right spots. The extra sensitivity during sex he'll get from a penis ring and the vibrations she feels against her clit will give you both the chance to feel something new together. Once you find what works for both of you, you'll both look for more opportunities to get naked together more often.
Want to send your partner a hint about the next toy to try together? Send them the infographic below!