Note: September 16 through September is Bisexual Awareness Week. Jack and Jill Adult asked our contributors to help commemorate the week.
There's no denying that TV representation has changed a lot over the last several years, and one of the ways it's changed is with the representation of bisexuality.
A CNN report from 2016 said that bisexuality was on the rise. According to a poll conducted by the CDC 5.5 percent of women and 2 percent of men identified as bisexual compared to 3.9 percent and 1.2 percent respectively.
For a while, bisexual characters in television were a joke with quips made about it a layover on the way to gaytown.
"The problem with media telling that particular story over and over again, however, is that it suggests every bi, pan, or queer sexuality story is just a temporary layover on the way to a more palatable, monosexual destination," writes Caroline Famke in a Vox article, dissecting TV representation.
In recent years, television has given viewers a spectrum of characters with fluid and nuanced sexuality, and most importantly, with lives complicated beyond who they feel attracted to.
Bisexual representation is far from perfect, but there are some terrific examples on television that exemplify self-acceptance. Here's a look at a few.
Callie Torres (Grey's Anatomy)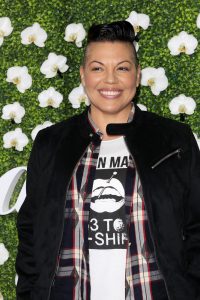 Callie Torries, played by Sara Ramirez, was one of the first bisexual characters to truly break through on television in a genuine way.
Ramirez had a big role to play in the development of the character's bisexual storyline, and for a while was the longest-running queer series regular in TV history.
Ambrose Spellman (Chilling Adventures of Sabrina)
Chilling Adventures of Sabrina has a wealth of LGBTQ representation. One of those characters is the pansexual necromancer Ambrose Spellman, whose under house arrest.
Over the course of the three parts that have aired so far, and each time it's a part of the character, not just a novelty.
"We see Ambrose's relationships play out as any other character's would. You have the ups, the downs, the doubts, and the I-love-you's — all of them come into play. The depth is refreshing," Perdomo said in an interview with them.
Waverly Earp (Wynonna Earp)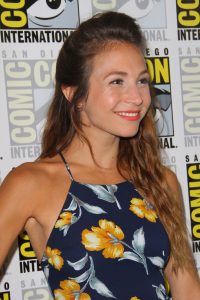 Waverly Earp is the little sister to the Earp heir, and she's constantly lived in her shadow.
Perhaps the most moving thing about Waverly Earp was her desire to explore, both in terms of research and herself. Throughout the first season of the show, Waverly started to figure out who she really was, including realizing that maybe what she wanted wasn't a man and a pickup truck.
Waverly's relationship with herself grew and changed with each step she took. As she broke free of who she thought she was, an honest and genuine version of herself came out.
One that wasn't just the youngest daughter to an infamous small town family.
Gael Martinez (Good Trouble)
Sometimes representation also means busting some preconceived notions.
In the first episode of The Fosters' spin-off series, Callie hooks up with her neighbor Gael, a bohemian, socially-conscious, graphic designer. In the same episode, Callie spots Gael making out with a man.
While Gael is not the main character on Good Trouble, he provides not only representation, but the chance for an important conversation to play out on television. Callie gets to take a moment and interrogate her own prejudices when it comes to Gael.
Callie parses whether or not this makes her feel differently about him, and if it does, then why, and it's refreshing to see that self-reflection play out.
Rosa Diaz (Brooklyn 99)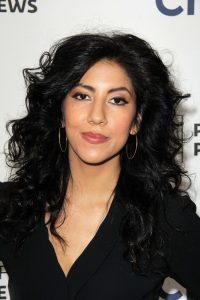 In 2017, Stephanie Beatriz's Brooklyn 99 character, Rosa Diaz, came out as bisexual. Viewers celebrated the moment as something rarely seen on television, and rightfully so.
Not only is a character coming out specifically as bisexual very rare, but the show's treatment of the moment, shows compassion and thought as they develop Rosa's sexuality into a character trait instead of a plot point.
"There isn't one conversation with her parents, like ripping off a bandaid; there are several, and even after all of them Rosa's relationship with her parents as an out bisexual woman feels rocky and bittersweet in a way that's very real," says an Autostraddle critique of the episodes.
David Rose (Schitt's Creek)
Dan Levy's David Rose made an analogy to his pansexuality using wine; stating that he likes the wine not the label.
Schitt's Creek's treatment of David's sexuality hasn't been a gimmick, but rather a nuanced character trait. While David might be image-conscious, he's comfortable in his sexuality, and seeing that in a character feels very uplifting.
Petra Solano (Jane the Virgin)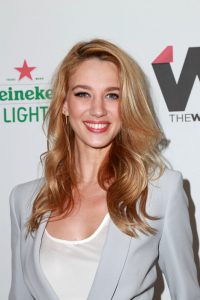 Who could forget when Petra Solano found herself infatuated with her attorney Jane "J.R." Ramos?
While Petra never comes out, she seems to accept her feelings out of the gate, and that acceptance of her sexual fluidity without negating any of her past relationships made their relationship so refreshing.
Conclusion
Representation matters, including for bisexual people on TV and in the movies. Who are some of your favorite bi and pansexual characters on television? Let us know in the comments below.
Do you have a favorite bisexual character? Is there a character not on this list that should be? Let us know in the comments below!