Your sexual pleasure is yours to share with other people or not. If your favorite sex toys usually give you away, and you're looking for more privacy, there are discreet options. You're not stuck with loud, obnoxious, or obvious sex toys. Best of all some discreet sex toys let you get sexy, play with kink, and enjoy sexual pleasure in new ways and even in public.
No one has to know what you're doing, unless you want them to. So if you're looking for a sex toy that lets you enjoy a bit more privacy, we've got a few options you should try.
Lipstick Vibe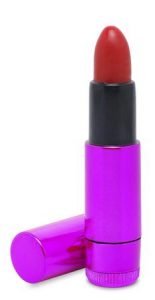 It might be cliche, but no one will suspect a tube of lipstick like the Lipstick Vibe of being a vibrator. Pop it in your bag, and if it happens to fall out or be found, no one will be the wiser. And if you're stuck at a boring event or your Tinder date isn't doing it for you, it's easy to slip off and "apply your lipstick." Not only does this vibrator look discreet, but it's a bullet vibrator so it's quiet, too. Choose from a variety of colors, but make sure you don't mistake your vibe for your actual lipstick when it's time to freshen up, especially if you're still sitting at the table.
I Rub My Duckie
Do you love masturbating and getting off in the tub? Only you need to know that the I Rub My Duckie toy is really your vibrator. You get all the benefits of powerful vibrations paired with a quiet, waterproof toy — without having to hide your bathtime habits from anyone. Even if you don't use it all the time, it'll always be close by when you get the urge to get yourself off. Who says you've outgrown rubber duckies at bath time? Not us! If you happen to sing the rubber duckie song while using it, we won't judge.
Venus Bumble Bee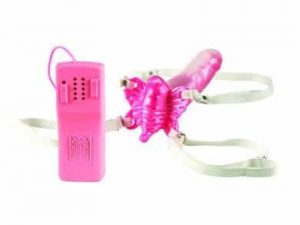 Ready to take your sexual pleasure public — without anyone else suspecting a thing? Vibrating panties and wearable vibrators like the Venus Bumble Bee keep you on the edge of pleasure no matter where you are. This particular discreet vibrator offers vaginal or anal stimulation so you can pinpoint your favorite spots. Hand your partner the remote control or just keep it in your pocket. When you're in a boring meeting or you want to spice up a date, play with the buttons and have fun.
Luna Beads
Ben Wa balls, like Luna Beads, serve multiple purposes. They help strengthen your pelvic muscles which improves your pelvic health as well as sex. These kinds of balls also keep your body stimulated and excited, even without direct contact on your clitoris or g-spot. The weight of the balls shifts around your body making sure you never forget they're inserted, even if no one else knows about them. Ben Wa balls are good for your health and an extremely discrete form of pleasure.
Corked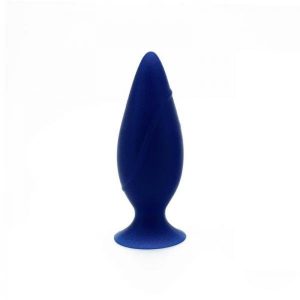 Butt plugs, when you choose a smaller size, can be a very private form of pleasure. Sure, you can choose tails, anal hooks, and other large toys. But if you want something discreet that only you and maybe your partner know about, look for plugs like Corked. The wide base means it won't get trapped in your anus, but the silicone material provides comfort. This means you can wear it even longer if you decide to wear it while you're at work, running errands, or on a date that could use something special.
Detained Soft Body
Not all discreet pleasure is made for people with a vulva. Want to get your freak on without letting anyone else know? Enjoy submission or orgasm denial — or both? A chastity cage can be worn under your clothes and out in public — without anyone else knowing. The Detained Soft Body is a still walled rubber cage with an opening at the end for orgasms or bathroom needs. It's designed to wear all the time and can make it through a security alarm without setting off any alarm bells.
Conclusion
Not every adult toy has to be huge, obvious, or loud. Those can definitely be a lot of fun, but it's okay to want something more discreet and low-key. Having nosy roommates or people who come into your bedroom all the time doesn't mean you can't use sex toys. And wanting to take your kinks out into public doesn't mean you have to out yourself to everyone. All you really need to do is find the right sex toy for the moment.
Do you prefer discreet sex toys, yes or no? Let us know in the comments below!