If you're considering trying anal play, starting with a butt plug is a great option. There are plenty of misconceptions about anal and butt plugs. Before you start playing — and even after you try it a few times — keep a few things in mind. If you do, you'll have a much better experience!
Lube is Required, Not Optional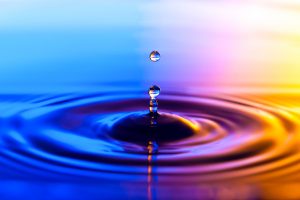 Butts don't produce natural lubricant like your genitals do. Inserting anything into your anus without enough lubrication causes painful friction and injury. Apply lube to the butt plug before you stick it in and to your butt. Use more than you think you do, and add more as you play.
The type of lube you use is determined by the material of your butt plug. Glass, metal, and some silicone butt plugs do well with a silicone-based lube which is nice and thick. It lasts a long time. All other materials need a water-based lube. Water-based lube dries up after a while so be ready to add more.
Use Wide-Base Butt Plugs Only
The majority of butt plugs available have a tapered end and a wide base. Both are important, but it's the wide base that will keep you out of the ER. While it's extremely rare, it is technically possible for an object to get stuck up your rectum. That's why it's so important that you only use anal toys, including butt plugs, that have a wide base. This kind of anal toy can't get sucked up inside your body, saving you an embarrassing (or painful) trip to a doctor later.
Choose the Right Size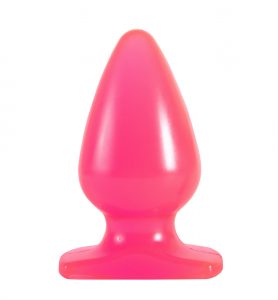 If you're new to anal play of any kind, start with the smallest butt plug you can find. You might still think it's going to be too small to feel…until you insert it for the first time. Your butt is used to pushing things out, not letting them in. Even a tiny plug can be painful if you try to put it in too fast and without enough lube. If you're not sure what size is right for you, consider an anal training kit or a butt plug kit. These include multiple sizes so you can move to the next size once you get used to smaller plugs.
Butt Plugs are Only Kinky if You Want Them To Be
Some people think anything anal is automatically kinky. If it feels that way to you, then it is. But some people use butt plugs in specific kinky play like anal training as part of Dominance and submission or butt plug tails for pet or furry play. You don't have to be into any of that to enjoy butt plugs. At the same time, if you really like being plugged, you can enjoy it in multiple ways. It's about whatever feels good to you.
Extreme Cleaning of Your Butt is Optional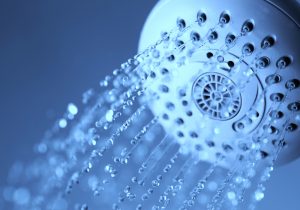 Some people only want to do anal if they're sure they're squeaky clean. Others don't really worry about it. Full anal douching isn't a requirement for a butt plug. Making sure you don't have an upset stomach and taking a shower should be more than enough. If you've been dealing with diarrhea or queasiness, you may want to hold off — or just keep some wet wipes handy. How clean (or not) your butt needs to be is up to you.
Anal Shouldn't Be Painful
Most people have heard that anything anal hurts, and if you ever experimented with anal without good tips before trying it, you know it can. But anal shouldn't be painful at all. With butt plugs, there are a few things to keep in mind:
Always use lube and apply more than you think you need.

Choose a smaller butt plug, especially if you're new.

Go slowly and don't force the plug in. Take your time!

Stimulate other parts of your body (vulva or penis) to help your body relax to make anal penetration easier.
All of these combined should help prevent you from feeling any pain.
Conclusion
Butt plugs are like any other sex toy. Some people love them, and some people don't. You don't have to be interested in anal sex to use an anal plug. At the same time, some people start with plugs and move up to bigger sex toys or to anal sex with a partner. Ultimately, the choice is yours. To increase your pleasure and reduce the chance of painful friction and a bad experience, keep these things in mind and find your next (or first) butt plug here at Jack and Jill Adult Superstore!
Share the anal love by sharing our infographic below!