It doesn't matter if you're brand new to kink or you've been in the BDSM lifestyle for years. When you find and then put on the perfect fetish gear or sexy lingerie, you feel your kinky role even more than you usually do. It's part costume and part seduction.
Finding the right thing to wear can be difficult, though, especially if you're still figuring out your kinks. We've got a few ideas you can use to add sexy lingerie and things that leave little to the imagination to your fun. Ready to get dressed up so you can get naked and kinky?
Kinky Role Play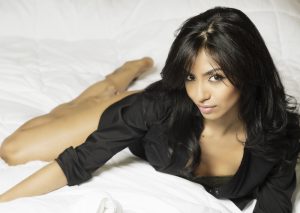 Have you got a kinky role play fantasy you're dying to try? Do you want the one-night stand hotel fantasy? Maybe your partner will "pick you up" at the bar. You could go with the sexy secretary who seduces the boss. All of these scenarios are perfect for sexy lingerie.
Wear garters and stockings under your skirt. Put on a cupless bra or wear a skintight teddy under your work clothes. In the middle of your scene and role play, your inner sex kitten can come out once the sexy lingerie is revealed.
Sexy and Sensual Domme
Dommes (also known as female dominants) are often thought to be tough and fierce — and they can be. Most people think they've got to wear head-to-toe latex like they're Catwoman to be a Domme, though. Not so. You can still have control over your partner and wear sheer, sexy babydolls or slips that make you feel extremely feminine.
Think about it. You're teasing your partner, making them wait to get off or not letting them touch you. With sexy lingerie, you're also teasing your partner with glimpses of your body. You're wearing sheer fabric that slips and shifts, and they can only stare at what they'd love to caress. Sexy, right?
Ready for…Whatever
Not all clothing is designed to cover you up. Some expose you in more ways than one. If your kinky play involves being a willing submissive or an in control dominant who happens to be ready for sex at a moments notice, certain sexy underwear can make things much more interesting.
Crotchless panties and cupless bras leave the most important parts exposed for everyone's pleasure. Want to be bent over the table and desk for sex, your skirt thrown up over your hips? Would you love for your partner to slip their hand into your pants and find you ready for them? Sure, you can go commando, or you can surprise your partner with gorgeous lingerie that's also kinky as hell.
The Bondage and Fetish Look
Have you been invited to a BDSM party or dungeon but aren't sure what to wear? Pro tip: you can wear whatever you want within the rules of the party. That being said, if you want to feel your kinkiest at a fetish party, buy the bondage and fetish wear clothing that fits your style.
Strappy harnesses, tight corsets, and strappy teddies are just some of your options. Even if you have no plans to get kinky and play, you can still feel sexy and maybe a little slutty (in a good way).
Latex and Leather for Less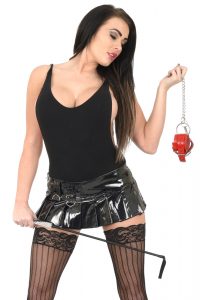 Let's get one thing straight: neither latex nor leather are required for BDSM and kink. That being said, a lot of people really like it. But not everyone has the budget for a full latex suit or a lot of real leather. This is where the right kind of sexy wear can help you out.
Until your budget catches up with your kinks, you can find faux leather and "wet look" lingerie for less. It's great for playing around in your bedroom or a night out on the town. And if you get a little rough with your kinky play, you won't mind if something rips or gets stained quite as much as you might with the real stuff.
Conclusion
Like sex toys, lingerie and fetish clothing aren't a replacement for anything. They're meant to enhance your body and your kinky play. It doesn't matter whether you like it rough and hardcore or slow and sweet; there's an outfit that fits the occasion. And who knows? You may even get the courage up to tell your partner you want to get even kinkier with them once you find the right outfit. The perfect lingerie for the scene might not stay on long, but that's the whole point, isn't it?
Do you like to get kinky with your lingerie? Let us know down in the comments!