The best kind of lube for you to use is the kind that makes sex better for you — whether you're masturbating or having sex with your partner. It's possible to have a single favorite type of lubricant or a different bottle for every occasion. But the important thing to remember is that there's no single use for the slippery stuff. There are multiple ways to play and many ways to feel good.
Don't know how lubricant can make sex more fun than it already is? Here are just a few ways to play.
Flavored Oral Sex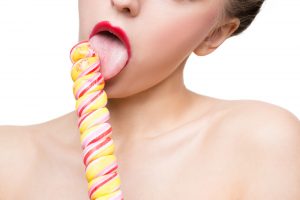 As long as a person exercises basic hygiene and care, there's nothing wrong with their natural smell or taste. It's possible not to like a person's flavor, but it's not bad or gross. Their flavor and scent is perfectly natural. That being said, even if you love the taste of your partner, lube can change oral sex when you want to do something different.
Flavored lubricant can be a fun addition to oral sex. A little drizzle will go a long way and make something sexy and hot taste sweet, too. If you have a vulva, be careful with flavored lube as some ingredients will upset the pH balance of your vagina. Look for sugar-free and read the ingredients carefully.
Fingering
Some people finger their favorite vagina as often as they can, and some don't. If it's been a while since you or your partner slipped in a digit or two, lube can ease the way. Sure, vulvas can produce natural moisture to make penetration easy, but you might not get wet enough on your own. If your body needs a bit of help or if you're trying more than one finger, lube is a great addition.
Trim your fingernails before inserting them in any part of your partner's body. Scrapes and cuts aren't fun for anyone. Apply a generous dollop of lube to your finger(s) and slowly ease them into your partner's body.
Fisting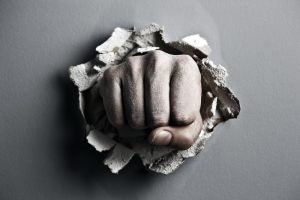 Fisting isn't for everyone, and anyone who tries it needs lots of fingering (see above) and lots of lube first. You can fist a vagina or an anus, but it's not something you do quickly or without serious application of lubricant — more than you think you'll need. By the time you're done, you should feel like you're swimming in lube.
Stretching the body to handle a large object isn't easy, and most people can't do it on the first few tries. Go slow, stimulate your body to help relax, and stop when it hurts. It could take days or weeks to work up to a full fist, and some people can't handle that much penetration.
Anal Play
For those who enjoy butt plugs, pegging, anal sex, and prostate massage, you probably know plenty about lube and have a favorite brand or two. But lots of people have no idea that lubricant is an absolute must for any kind of anal play. Why? Because the butt doesn't make a natural lubricant like the vagina and penis do. To penetrate the butt, even with your pinkie finger or a really small anal toy, you're going to need lube.
It's common for anal play to hurt, but it doesn't have to. Like other forms of penetration, you need to start small, go slow, add more lube than you think you need, and stop when it hurts. The body needs time to adjust to the penetration, so this isn't a time to be impatient. When you can, choose a silicone-based lube because it's thicker and won't need to be reapplied as often as water-based lubricant.
Sensation Play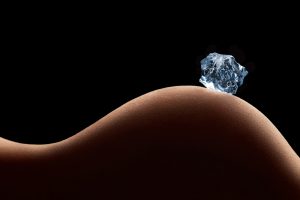 Stimulating lubricant does two jobs. It makes you and your toy or partner slippery enough to reduce friction and it makes you feel something extra. Warming lube is one of the most common, but you can also find tingling, cold, and other sensations. Not everyone will enjoy this kind of play. It depends on how sensitive your skin is and what feels good to you.
With these lubricants, a little goes a long way. Test a small amount on your vulva or penis before you slather it on like you would another kind of lube. Keep a warm, wet cloth nearby just in case the sensation is unpleasant.
Conclusion
Lube enhances sexual activity and pleasure. It doesn't replace the need to warm your partner (or yourself) up with stimulation, but it is definitely a tool to make things feel even better. Use lube when you masturbate, during penetrative sex, or any time you decide to get naked and sexy — alone or with a partner.
Know someone who could benefit from this? Share our infographic below!