If you think the only way to play with a dildo, small or large, is during masturbation and only for vaginal penetration, it's time to expand your horizons. All adult toys can be enjoyed in multiple ways. You just need a little imagination and, sometimes, a willing partner. With some toys, you don't even need a partner.
Get creative and take your dildo play to a new level. Once you imagine the possibilities, you might be amazed at what your dirty, naughty, sexy mind comes up with. We've got a few ideas to get you started.
Fisting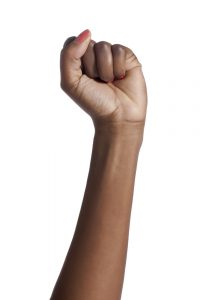 Do you love the idea of being fisted (a fist being inserted into the vagina or anus) but your partner's hands are too big or you don't have a partner to help? You can fist yourself, but only if you're extremely flexible, or you can get a fisting dildo. Yes, that's a thing, and if you love being filled and stretched to your limits, it's a great way to make your sexual fantasies come true.
As with any form of fisting — dildo or an actual fist — the key is patience and the main ingredient is plenty of lubricant. Like anal sex, you can never use too much during fisting. Keep adding more and go slowly to insert your fisted dildo. Back off or stop if it hurts too much. It's not a race. Take your time and build up to full penetration.
Double Penetration
Thanks to porn, many of us know that double penetration or DP is a thing. If you're not aware, DP involves two penis being inserted into one body at the same time. Most of the time one penis penetrates the vagina and another penetrates the anus. It can also occur when two penises penetrate the vagina or the anus at the same time. You see this last method most often in porn, and it's definitely not something to try without lots of preparation and practice.
The most common form of DP (one in the vagina and one in the booty) can be done even if you don't have two available penises to do the job. Depending on the amount of people involved or the mechanics of it all, the dildo can be added to a strap-on harness or inserted manually by you or your partner. Again, lube is your friend and so is patience. Stop if you feel pain.
Pegging
For people who love to be pegged or doing the pegging, they're well aware of what a dildo can do. But if you're new to the idea of pegging, let's discuss it for a moment. Typically, pegging occurs when the partner who doesn't have their own penis uses a strap-on harness and dildo to penetrate their partner who does have a penis.
Between two men or two women, you might just call it anal sex, but when a female partner penetrates her male partner, it's most commonly known as pegging. All the basics of anal sex apply to pegging.
Start with a smaller dildo if it's your first time.

Use plenty of lube.

Go slow.

Try to relax your body. Jack yourself off to add even more sexual pleasure to the moment to make penetration a little easier.

No, pegging doesn't mean you're not heterosexual anymore. This form of sex is about pleasure, not sexuality.
Threesome Fantasy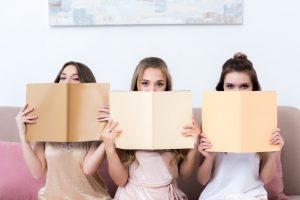 Do you have a threesome fantasy that involves an extra penis but haven't found the right person to be your third? You don't need a third person if you've got a good dildo. You or your partner can hold the dildo wherever you want it or you can find one with a strong suction cup and mount it to a flat surface.
Include some dirty talk, as if the third person was there with you. And yes, you can do this even if you're single — you just need two dildos. Suck one while the other dildo penetrates your body or enjoy double penetration on your own. Let your imagination run wild!
Blowjob Fun
Do you crave giving blowjobs? Or do you want to learn how to deep throat? Is there something hot about sucking him off, but you don't have a penis to help you out? Dildos are a great way to explore your desires.
Use the suction cup base, ask your partner to wear the dildo in a strap-on harness, hold it yourself, or ask your partner to hold it. This is a great way to get sexy alone or with your partner. Feel free to use it as part of one of your kinky fantasies, too, especially if gagging and choking a little makes you hot.
Conclusion
Yes, dildos are made for penetration, but that's not as simple as it sounds. Use dildos to act out your sexual fantasies, whether you're single or have a partner. Get kinky, try new things, or bring a "third" into your bedroom. Dildos are great for masturbation or partnered sex, as long as you play in a way that gets you off.
Do you use your dildo in any of these ways? Or is there another way to play you think people should know about? Feel free to share in the comments below.