One man's kink is another man's vanilla when it comes to sex and masturbation. Kinking up your Fleshlight depends a lot on what turns you on, gets you off, and feels a little taboo to you. But if you're tired of the same old orgasm with your favorite stroker, we've got a few ideas for you to try out.
Here are five ways to get kinky with your Fleshlight.
Add Sensation Lube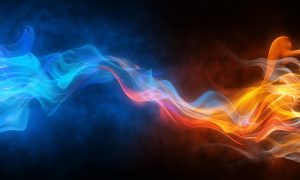 You should be lubing up each time you jack off with your Fleshlight. Change things around and add a sensation lube. Try a warming lubricant if you want to heat things up or a tingling lube if you want a jolt of something extra. Test it out on your skin before you slather your shaft in it. You don't want to find out that you hate the sensation after you're coated in the stuff.
The point, though, is to add extra sensation that's a little overwhelming, possibly even bordering on painful — depending on your pain tolerance. Most kinky fun is about exploring limits and boundaries and discovering just how much you can handle.
Try Backdoor Stimulation
While you're stroking away in your Fleshlight, why not add a bit of butt fun. You can do this with a finger on your bumhole or you can play with your perineum (commonly known as your taint). And if anal play isn't entirely new to you, consider adding a toy like a prostate massager or anal beads.
For a lot of people, especially guys, butt stuff feels extremely taboo. No, it doesn't say anything about your sexuality. And yes, for a lot of people it feels really good. Don't forget to add lube back there, too, and only explore as far as you feel comfortable. All you're doing is adding extra sensations to the fun you're having with your Fleshlight.
Edge Yourself
A popular kinky activity is orgasm control, and one type of orgasm control is edging. This means bringing yourself to the brink of an orgasm before backing off and denying yourself release. You can also change the tempo of how fast or slow you stroke yourself with your Fleshlight to help speed up or slow down the process.
Some people like to bring themselves to the brink and then stop completely, denying themselves an orgasm at all, making themselves wait a long time to get off. Others will edge themselves until they can't take it anymore and explode in a massive release, often coming harder than normal — and making a big mess. Go with whatever turns you on.
Give Your Partner Control
Most kinky things, that you can do with a partner, often involve power and control. Anything can be kinked up by giving someone else the say in what happens. This is true for your Fleshlight, too. Yes, this means admitting to your partner that you have a stroker and use it, as well as bringing it to bed with you.
Your partner's technique won't be the same as your own. They'll move your Fleshlight faster or slower and at a different angle. To really make it kinky, let them control how quickly you get off or if you get off at all. They might decide to tease you or they may try another form of orgasm control: forced orgasms.
Add Other Toys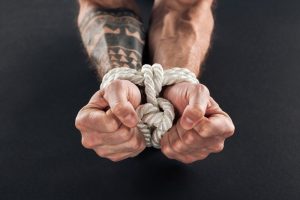 Your dong may be the center of the action when you use a Fleshlight, but that doesn't mean you can't add pleasure in other ways, especially if you're looking for a kinkier kind of stimulation.
Wear a

penis ring

, vibrating or not, while you edge yourself with your Fleshlight

Insert a butt plug while you masturbate

Let your partner restrain you to the bed while they control your Fleshlight

Add sensation lube to other parts of your body like your nipples or your butt
Only do what feels good to you. You're not supposed to suffer in a way that you hate just so you can say you got kinky.
Conclusion
Any sex toy, including your Fleshlight, can be kinked up. There's no right or wrong way to do it, only what turns you on and gets you off. Play with sensation and the sexy things you want to try that feel forbidden — and have fun! The entire point is to feel good and experience an extra pleasure. You never know what kind of new desires you'll discover in the process.
Share the kinky love by sharing our infographic below!