While there are plenty of sex toys for men available to buy and many men who use them, there is still too much stigma surrounding guys and toys. Too many people think that sex toys are just for women, say something about their sexual prowess, or are completely unnecessary.
Sex toys might not be required for life (although you can have our sex toys when you pry them from our cold dead heads), they definitely add something to sex. Here are five ways men can use sex toys to enhance your sexual pleasure — alone or with a partner.
Help You Last Longer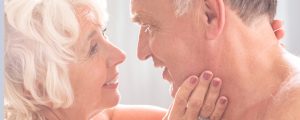 If you wish you could last longer during sex with a partner, sex toys are here to help you out. The most common option is a penis ring. Wear it at the base of your shaft or around your testicles and your erection lasts longer. When you finally do get off, it'll be an explosion.
But other sex toys can provide pleasure for your partner which lets you take your time. If penetrative sex is your usual way to get off, focus on your partner's pleasure first — with hands, mouth, and sex toys. Their vibrator or butt plug can help get your partner off in a big way, long before you're ready to sink your shaft in deep.
Experiment with Pleasure
You know how your hand feels on your body, whether it's your shaft, your balls, or even your taint. Maybe you've even let your hand slip a little further back and teased your booty a time or two. It's okay to know exactly what you like and how you like it. But that's only the beginning of sexual pleasure.
Sex toys allow you to experiment with sensations and stimulation in the same places as well as in different parts of your body. A penis ring adds a squeeze your hand can't match. Prostate massagers go where you might not want to put a finger. Even nipple clamps can add a sting you didn't know you liked until you tried it.
Multiple Orgasms are Possible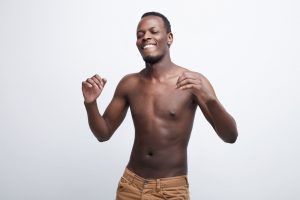 For men with a prostate, multiple orgasms are a legitimate possibility. Yes, you still have a refractory period before you can ejaculate again, but orgasm isn't just the cream. It's about the full body sensations and pleasure you feel.
A prostate massager, especially one that vibrates, makes it easy for you to reach the right spot and keep the stimulation focused in one area. Yes, it's "butt stuff" but it's butt stuff in the name of total, absolute, and pure pleasure. Get some lube and try it. You may be blown away at what happens.
Reduce Shame and Fear
If you've ever heard or thought, "I can't do THAT! I'm a dude!" when thinking about sex, you're the victim of shame, fear, and toxic masculinity. All consensual sex acts should be on the table, and they don't impact whether you're a good person, straight, or anything else.
By playing with sex toys, alone or with your partner, you're exploring a part of yourself and figuring out what you like. The more open you are with yourself about your sexual preferences and what gets you off, the better your sexual experience will be with another person. Plus, you can stop feeling bad for enjoying whatever gets you off.
Make What's Good Even Better
So maybe your masturbation and partnered sex skills are already phenomenal. You're having the kind of orgasms you like, and your partners are all satisfied. You don't need to fix what isn't broken. But what if you could make sex and masturbation even better?
Sex toys are tools to enhance pleasure. They add stimulation that you can't produce with your hand alone. Toys reach spots of the body while your hands are busy elsewhere. Think of sex toys like the perfect seasoning on your favorite meal. Yeah, it's great without it, but when you add just enough, it takes everything to whole new level.
Conclusion
Sex toys aren't competition for your partner's affections, and they're not something only "losers" use. In fact, guys who are in touch with their own bodies and what they like tend to have better experiences with partners, better relationships, and better communication. They also tend to have bigger, better, and more sexual pleasure. Whichever reason sounds good to you, the right sex toy can help you level up.
Know someone who could use these tips? Share our infographic below!